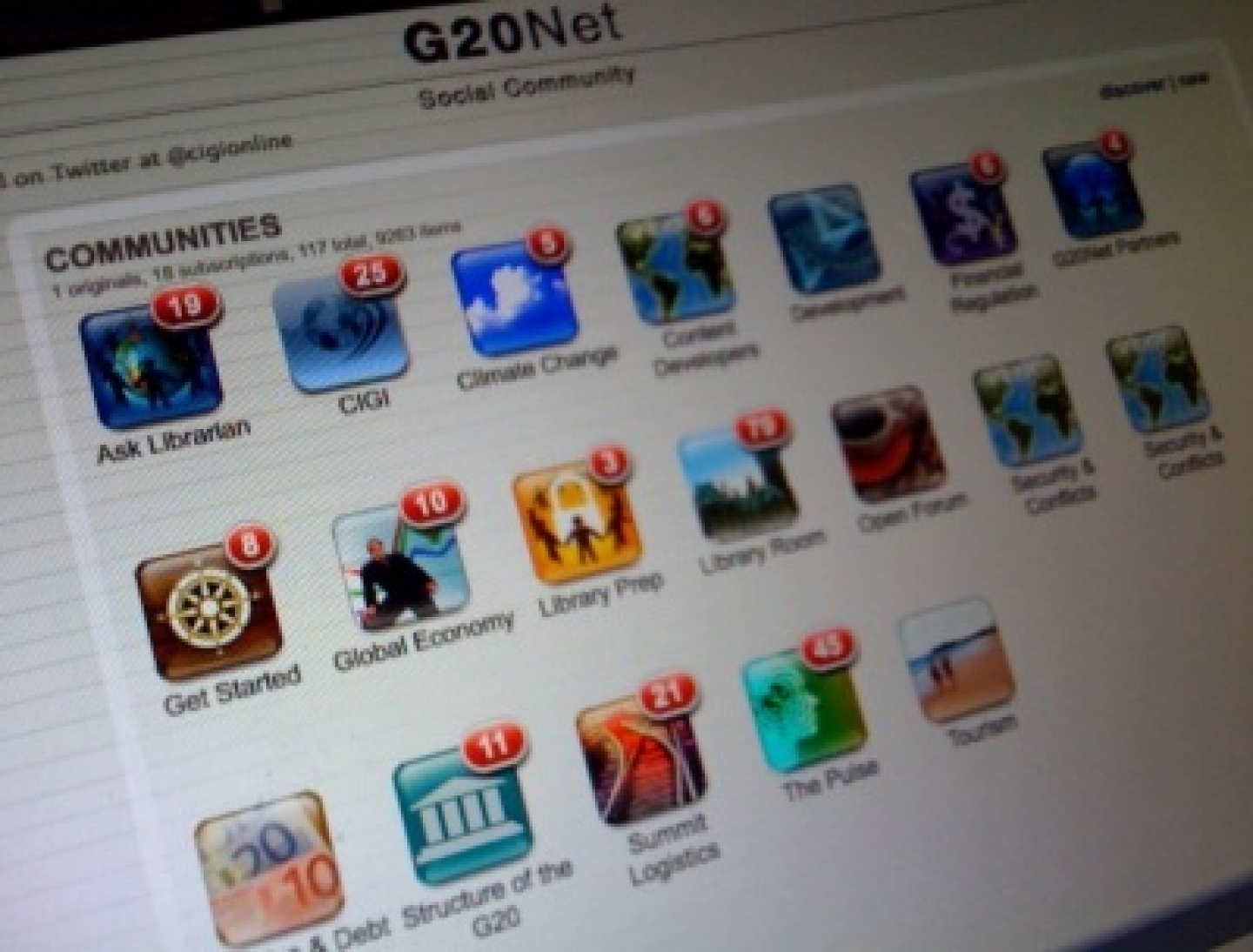 The international press may all be physically based in the Direct Energy Centre for the Toronto Summit, but they also now have a place to gather online: G20Net.
G20Net is a secure social networking site available for the use of all Summit attendees. Accredited users can interact with experts, read and post to blogs and communities, and get answers to their questions from a team of professional librarians. Experts and librarians have been adding content to the network, and have also created wiki pages that give an overview of some of the most important issues that will be addressed at both summits.
Members of the press who are at the International Media Centre can get an account through the G20Net reps in the Experience Canada Pavilion, or pick up a folder from the CIGI tables in the International Media Centre.
Whether you're dipping your toes in the lake at the Direct Energy Centre, or following events from further afield, we hope you'll log in and join the G20Net conversation.