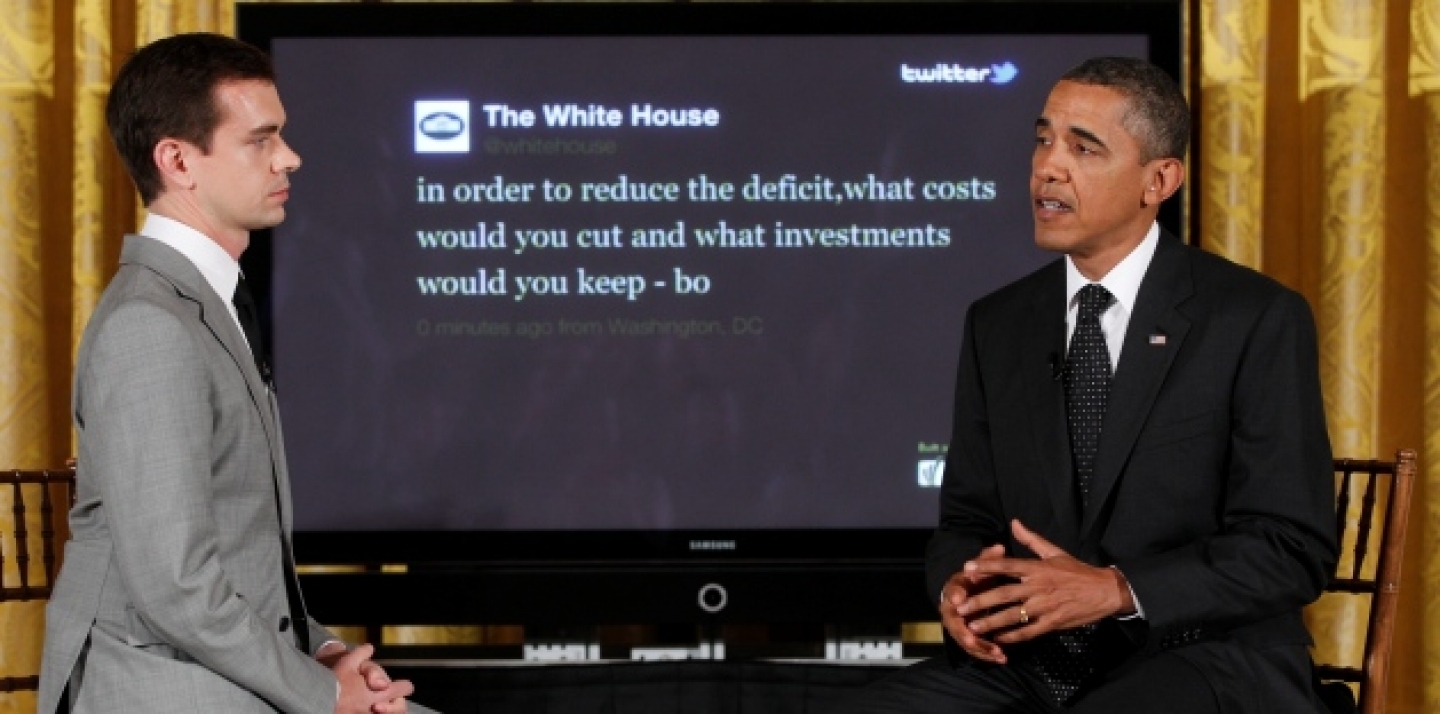 Publications sometime hit on an important topic that leaves more questions than answers. A good illustration is the release over the summer of a study from the PR firm Burson-Marsteller on "Twiplomacy."
How diplomats respond to new technology to reach diverse publics is a key challenge for 21st century statecraft. Yet, the Burson-Marsteller study conflates Twiplomacy with the fact that 30 world leaders do their own tweets (http://visual.ly/twiplomacy).
Leaders remain at the hub of the diplomatic world, not only because of the rise of informal summits (G20, BRICS and so on) but also because of the stretch of issue-area. Leaders are now expected to be the core of diplomacy on security issues and even on areas such as the environment and sports (winning the Olympics, the FIFA World Cup and other events for their countries).
Yet, a focus on individual leaders and their pattern of tweets in the manner by which Burson-Marsteller does it, distorts both the trajectory and the challenges of ediplomacy generally and twiplomacy more specifically.  
In part, this is because so much of the activity of the leading twitter users is on domestic politics. While President Obama is the most followed world leader on @BarackObama and the @WhiteHouse, the focus of his tweets is almost entirely on domestic politics with an eye to mobilizing his campaign for re-election. Obama's tweet on gay marriage remains at the top of the list of his most popular.
But it also confirms that beyond the US there is little connection between increased tweets and increased impact in world politics. European Union Council President Herman van Rompuy (@euHvR) is the best connected world leader with 11 mutual followers, but this opens the puzzle whether this activity is aimed at confidence building or distraction from the Euro-crisis. On this evidence his tweets (usually coming from his office and not him personally) are not connected with successful policy outcomes.
South America reinforces the image that more tweets are not always an indicator of power. Venezuela's Hugo Chavez (@chavezcandanga) is the second most followed world leader on Twitter after President Obama. Yet, the leader of the real diplomatic power in the region - Brazil's President Dilma Roussef (@dilmabr) does not follow any other leader's tweets and has not made any personal tweets since being elected president in 2010.
In saying there are limits to twiplomacy then Burson-Marsteller is stating the obvious. Much of the push to embrace ediplomacy is beyond the leaders' level, the prime example being Hillary Clinton who has aimed to incorporate this activity into her vision of 21st century statecraft. Under Clinton's point person, Alec Ross, the US department of state has built up a team of externally-focused bloggers (active in languages such as Arabic, Urdu and Somali) and internally-focused Facebook-like social networking site, Corridor, and an internal Wiki called Diplopedia.
Still the impression I am left is how difficult it is for statecraft to keep up to other forms of cyber-activity. For all of the buzz about twiplomacy the bite in the Internet activity is coming from cyber-security (directly or indirectly from the intelligence communities) and cyber-advocacy (from a host of civil society organizations). Diplomacy is in a constant process of trying to catch up with technology innovation. And when it tries to move out in front, under crisis conditions, the result can often be awkward and counter-productive. A prime illustration came to the fore last week when the U.S. embassy in Cairo got into a testy exchange with the official twitter account of the Egyptian Muslim Brotherhood.
If diplomacy is to be kept relevant in practice — and taken seriously in think tanks and academia — twipolamcy needs to add value not only on an ad hoc and usually reactive case by case basis. Although Burson-Marsteller's study is problematic because it equates twipoloacy with one sort of activity (at the apex of power), the true impact of ediplomacy can only be grasped when it is placed in the context of necessary strategic adaptation to changes in the overall geo-political system. 
How diplomats respond to new technology to reach diverse publics is a key challenge for 21st century statecraft.