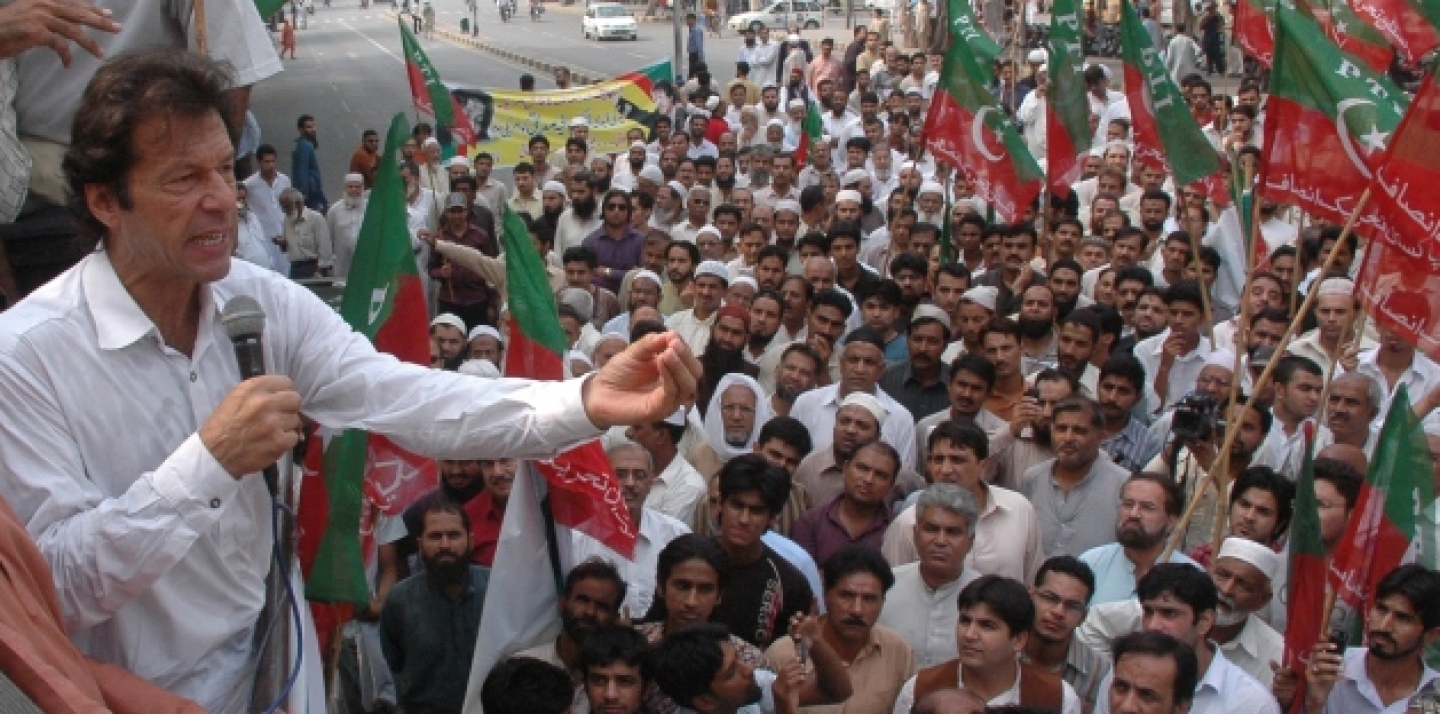 The relationship between celebrities from the entertainment/sports world and politics is fraught with difficulty. Celebrities have been drawn repeatedly into political life on a global basis. Yet an image remains of unpredictability and under-performance. When Clint Eastwood's cameo performance – addressing an 'empty chair' as though it was occupied by President Obama – sent shudders down the collective spines of the assembled Republicans at the Tampa national convention, it was another illustration of the gap between expectation and performance.
The stakes are raised of course when celebrities run for office. Eastwood was well suited to being the mayor of the affluent Carmel-by-the-Sea community in California. But many other celebrities both in the US (notably Jesse Ventura, the former WWF wrestler and one-term governor of Minnesota) and outside (among many others, Amitabh Bachchanthe huge Bollywood star who had a short and troublesome political career in the early 1980s) never threw off the image that they were in over their heads in the political world.
The gap between expectation and performance is accentuated still further when a celebrity is promoted as a national leader after gaining celebrity status elsewhere. Indeed a number of high-profile illustrations demonstrate how difficult it is for even a major celebrity to 'go home again' and win high political office by capitalizing on global fame
To be sure, in some cases there were structural impediments. Wyclef Jean used the fame he achieved as a member of the Fugees as a platform for a 2010 bid for the presidency of Haiti. Yet, amid controversy over the activities of his Yéle Haiti Foundation, Wyclef was barred as a candidate for not meeting the residency requirements. A similar set of obstacles stood in the way of YoussouN'Dour entering the race for Senegal's presidency in 2012, as he was disqualified over the validity in the signatures used for his nomination.
In other cases, though, it was the image of inexperience in terms of organizational prowess and opportunism that got in the way. Although a huge football/soccer star – in 1995 winning FIFA World Player of the Year – George Weah lost the 2005 Liberian presidency in a run-off with the far more networked and policy savvy Ellen Johnson-Sirleaf.
The take-away lesson from this survey is that celebrities need to do a lengthy form of apprenticeship as they make the transition from celebrity to politician.
This apprenticeship was the key to the enormous – but at least initially unanticipated – success of the most famous celebrity turned politician, Ronald Regan. From his first foray into politics in 1964, through two terms as governor of California, it was 16 years before he won the American presidency.
What is compelling to watch now is whether or not another celebrity turned politician, Imran Khan, can use a similar apprenticeship to win the presidency of Pakistan. Often dismissed in the past as a political lightweight, the former cricket star (leading Pakistan to victory at the 1992 Cricket World Cup) and socialite, Khan has gradually re-branded himself with aneclectic mix of Islamic values, reform-oriented liberal economics, a focus on anti-corruption measures, and an anti-militant vision with respect to the Taliban.
From being unable to win a single seat in the 1997 general election, Khan and his Tehreek-e-Insaf (PTI) party have become a real force. A recent Pew Research Centre under its Global Attitudes project signaled a rise in Khan's popularity to a 70 percent approval ratings, a move up the list by 18 percentage points over the past two years.
Although he may still be out-maneuvered and/or prove disappointing Imran Khan's revived fortunes do show that being taken seriously as a politician means playing the long game – minimizing the image of an out of touch celebrity in Pakistan and putting your years in with respect to an on the ground political apprenticeship.