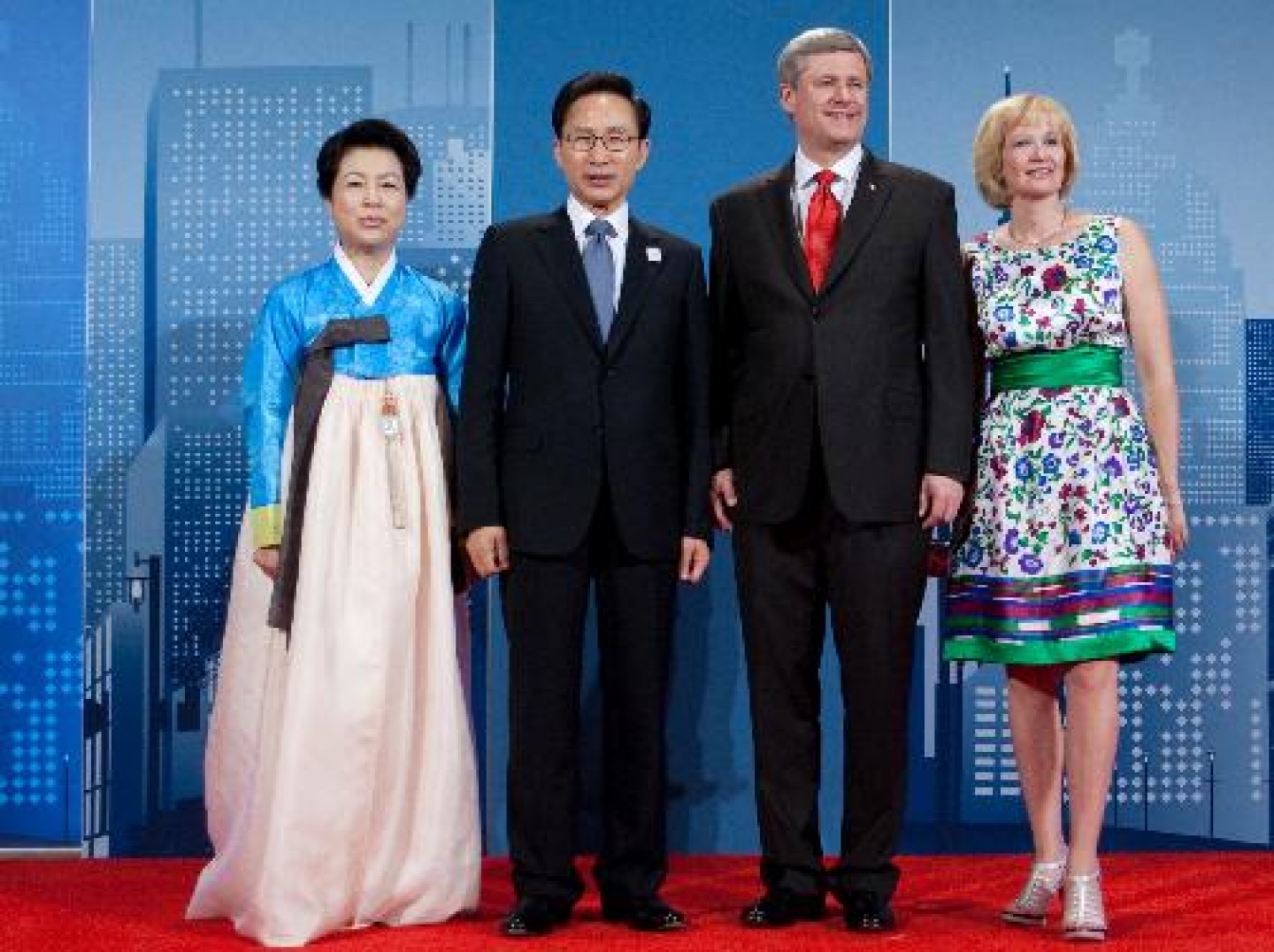 As the chair of the G20 in 2010, Korea will lead and facilitate international agreements at the Seoul G20 Summit,  November 11-12, 2010. Seoul will be both significant in scope and symbolic in nature as Korea will be the first non-G8 nation to host and chair the G20 Summit.
The Presidential Committee for the G20 Summit, comprised of major Cabinet ministers from the presidential level and officials from relevant ministries, is overseeing all aspects of the preparatory works.
From Aid Recipient to Aid Donor
Korea is now in a position to take on a global leadership role and takes this responsibility very seriously. The G20 chair ranks about 15th in terms of GDP in the world. Over the past 60 years, it has transformed from a country receiving major donations to a country that is a major global aid donor.
Advancing the Agenda
The Seoul Summit will advance the agenda and discussions of the Toronto Summit, addressing the framework for growth, financial regulation, and reform of international financial institutions.  There will be a push to make significant progress towards the goals set out at the Washington, DC Summit of 2008.  Korea aims to continue to add to the credibility and legitimacy of the G20 going forward. In this regard, Seoul will reach out to non-G20 countries.
Adding to the Agenda
Seoul will also contribute to the relevance of G20 for countries like Korea by focusing on a 'global safety net' and development.  According to the Spokesperson for the Presidential Committee for the G20 Summit, development—facilitating growth and infrastructure and technology development— is an issue that Korea feels particularly strong about.
Global growth is dependent on the private sector, as such, Seoul will be hosting a Business Summit with over 100 international CEOs immediately before the G20 Summit, November 10-11. There will be sessions between business leaders and G20 leaders to integrate the Business Summit into the G20 leaders' discussion that will precede it. The Business Summit is being organized through the private sector.
Canada's moment–successful or not– will end this evening. Korea's moment will begin as it "shares the fruits of Toronto," says the Spokesperson for the Committee.
Agenda Overview
I.                    G20 Commitments and Implementation
"In the short term, the G20 will try to build on the less-than-robust recovery and further enhance international cooperation to generate strong, sustainable and balanced growth.
1)      Ensuring Global Economic Recovery
To be done through coordinated economic policies and growth-friendly measures that are tailored to individual countries.
2)      Framework for Strong, Sustainable, and Balanced Growth
Leaders will agree on policy recommendations to strengthen international cooperation for future economic growth and stability—based on options presented today in Toronto.
3)      Strengthening the International Financial Regulatory System
The Basel Committee on Banking Supervision (BCBS) will propose rules regarding bank capital and banking requirements by the November 2010 Seoul Summit.
4)      Modernizing the International Financial Institutions
G20 Finance Ministers and Central Bank Governors have called for reform of the IMF to be completed by the November Seoul Summit.
II.                  New Agenda & Initiatives
"Korea, as the G20 president for 2010, will also bring new perspectives and new issues to the G20, with a view to addressing the needs of the emerging and developing world as part of the effort to support sustainable growth globally."
1)      Global Financial Safety Nets
Seoul will explore policy options to improve global financial safety nets through national, regional and multilateral efforts to deal with capital volatility.
2)      Development Issues
Development issues are key to rebalancing the global economy and Korea will act as a bridge between advanced, emerging and developing worlds by applying lessons learned through experience.
3)      Seoul G20 Business Summit
Korea will hold a Business Summit (top 100 global CEOs) one day ahead of the November 11-12 Summit.
Key FUTURE Meetings for the G20 in 2010
September 4-5
G20 Deputies Meeting – Rep. Of Korea (Gwangju)
October
Sherpas Meeting – Rep. Of Korea
October 21-23
G20 Deputies Meeting and G20 Finance Ministers & Central Bank Governors Meeting – Rep. Of Korea (Gyeongju)
 November 10-11
G20 Seoul Business Summit – Rep. of Korea (Seoul)
November 11-12
G20 Summit – Rep. Of Korea (Seoul)
Note: The official website will officially be launched on July 9, 2010 and will be available in English at this time.
Deanne Leifso is a research officer at The Centre for International Governance Innovation. She has her MA in political science from the University of Waterloo, Ontario.
(Image credit: PMO  -- Prime Minister Stephen Harper and his wife Laureen Harper welcome Lee Myung-bak, President of Korea, and his wife Kim Yoon-ok to the G-20 Summit)