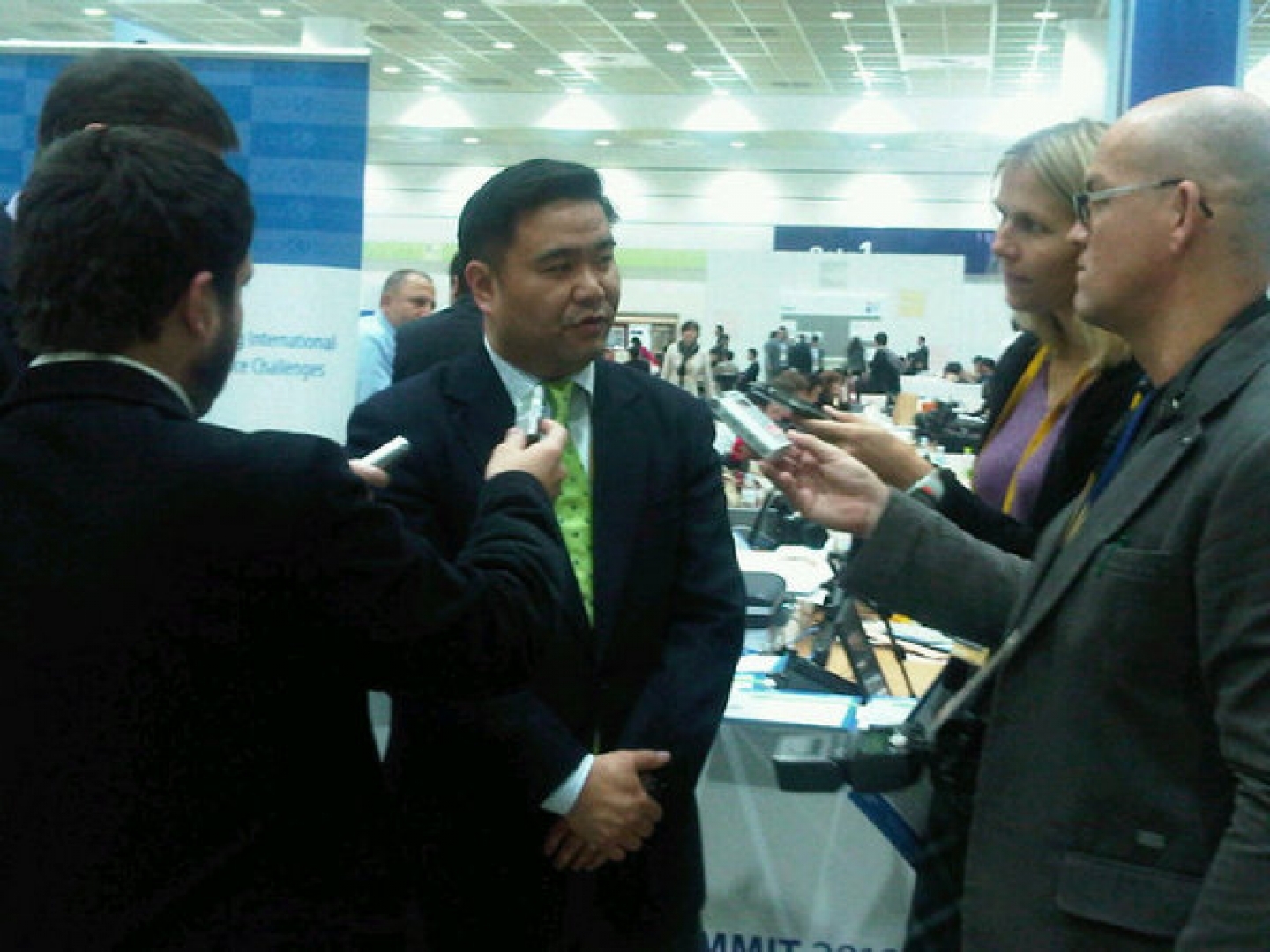 WHAT:   Later today, the G20 Leaders are expected to announce an agreement to change IMF representation, to better reflect emerging countries. The changes in voting share are essential for restoring the stability of the global economy. We explain why.
WHO:  Gregory Chin is a Senior Fellow at CIGI, a Faculty Associate of the York Centre for Asian Research.  He is Assistant Professor in the Department of Political Science at York University, where he teaches global politics and East Asian political economy. Prior to joining York University in 2006, Dr. Chin served as a diplomat in the Canadian Embassy in China, responsible for Canadian foreign aid to China and North Korea.

WHEN:   11:00 am, Friday, November 12, 2010
WHERE:  CIGI is located in Hall A of the Media Centre, near the link to Hall B.  Look for the CIGI floor sign
INTERVIEW REQUESTS:   Contact CIGI Senior Director of Communications, Fred Kuntz, by email at [email protected].  Gregory Chin is available at the Media Centre throughout the G20 Summit.
ABOUT CIGI:  CIGI is an independent, nonpartisan think tank on international governance challenges based in Waterloo, Ontario, Canada.  Led by experienced practitioners and distinguished academics, CIGI supports research, advances policy debate and generates ideas for multilateral governance improvements.