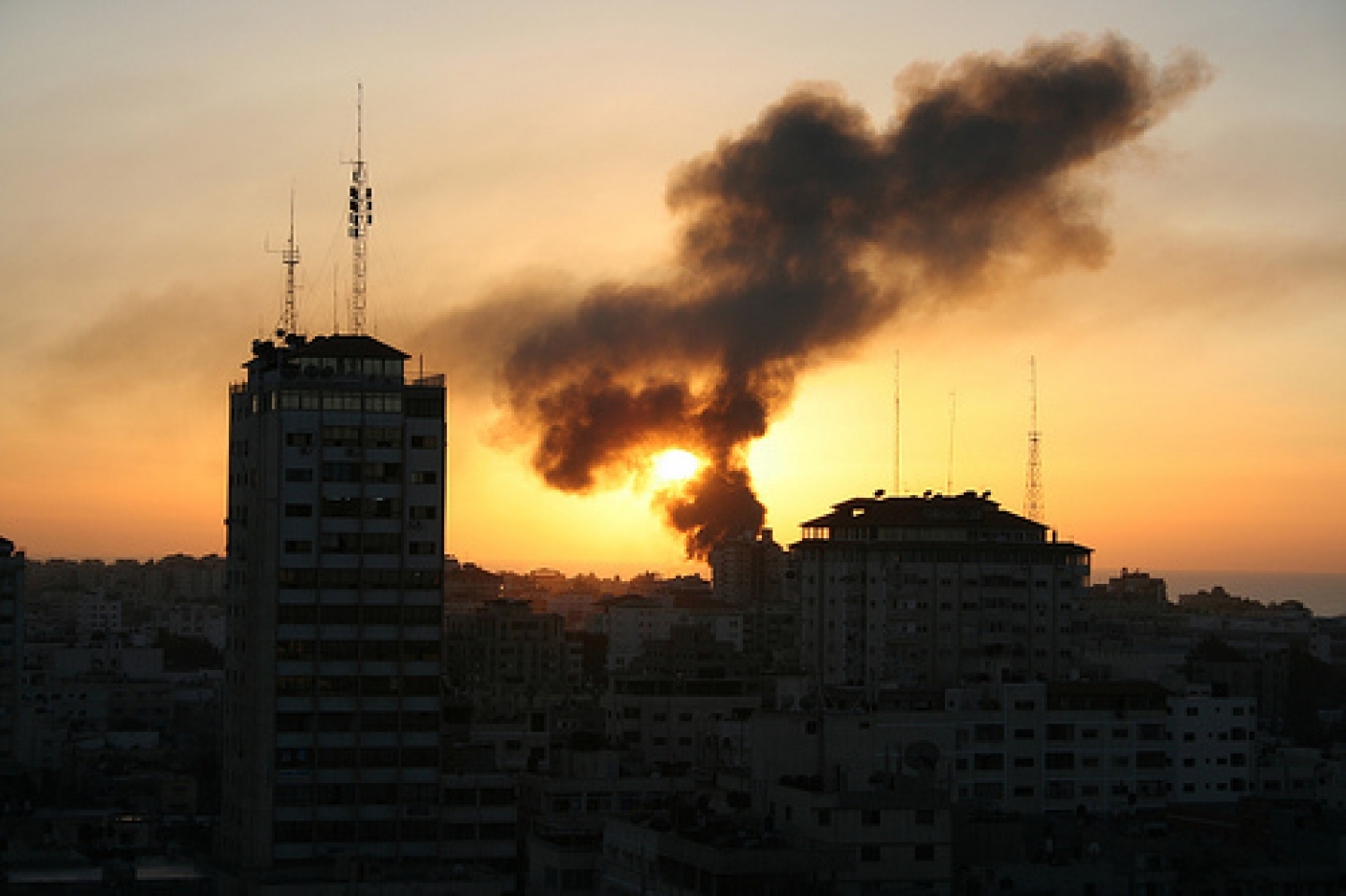 When the leaders of the G8 convene in Muskoka on June 25-26, the Middle East should once again be front and centre on the summit's agenda. A new round of sanctions on Iran was approved by the United Nations' Security Council on June 9th and the Turkish flotilla crisis has enflamed tensions across the Middle East, bringing international condemnation on the Israeli government. Relations between the Obama administration and Israel were already strained over Israel's continued settlement construction in the occupied territories and particularly East Jerusalem, with President Obama showing increasing irritation over the unwillingness of Prime Minister Benjamin Netanyahu to suspend settlement expansion in accordance with international law. Unlike his predecessor, President Obama has shown that he is serious about finding a settlement to the Israeli-Palestinian conflict, even if it means the occasional flap with its key regional partner, seeing it as crucial not only to promoting peace in the broader Middle East but to advancing reconciliation with the Islamic world as he articulated in his landmark Cairo speech of June 4th 2009, which the White House tellingly dubbed "A New Beginning".   
Obama will be looking to his G8 partners, particularly those in Europe, to assist him in calming tensions between Turkey and Israel, its two indispensible strategic allies in the region. Turkey has withdrawn its ambassador from Tel Aviv in protest over the flotilla incident, in which nine Turkish nationals were killed, and Israeli government officials have accused Turkey's government of bowing to Islamic extremism. Turkey and other states have demanded an independent probe into the flotilla incident. Israel has already refused to cooperate with a proposed UN commission of inquiry headed by former New Zealand prime minister Geoffrey Palmer, an expert in maritime law, announcing instead the launch of an internal inquiry, comprising Israeli maritime law experts and two foreign observers, a move some critics argue is an attempt at a whitewash. With more boats expected to be launched for Gaza to break the blockade in the days and weeks ahead, a breakthrough is needed to calm tensions before they escalate into a full-blown crisis.
The most obvious way to halt the escalation of the situation, would be to negotiate an internationally-monitored end to the blockade of Gaza, which Secretary of State Hillary Clinton has referred to as "unsustainable" and UK Shadow Foreign Secretary David Milliband has called a "a stain on policy right across the Middle East". Gaza is a virtual prison under the current blockade enforced by Israel and Egypt, which has choked off economic activity and created what many NGOs and development agencies have called a humanitarian crisis. However, the Netanyahu administration remains defiant, arguing that the blockade is vital to Israel's security, preventing new weapons from being smuggled into the territory that could rebuild the fighting capacity of Hamas, degraded by the Israeli military incursion in Gaza in the winter of 2008-09.  
Underlying all of the talk of Israel's security in the region is Iran and its alleged nuclear program. Iran's lack of cooperation with IAEA inspectors and its continued sparring with the West over the issue, coupled with some hostile rhetoric toward Israel, have fed into Israeli perceptions of a clear and imminent threat. Although a U.S. preemptive strike on Israel over its budding nuclear program (once seen as a legitimate option under the Bush administration) is highly unlikely under Obama with U.S. forces bogged down in Afghanistan and Iraq, an Israeli attack could still be in the cards. Such an attack would, under almost any scenario, draw the U.S. and its allies into a regional conflict. Iran would have many options for retaliation, both conventional and unconventional, in the event of such an attack, including the activation of proxies in Lebanon (Hezbollah), Afghanistan (various Shi'a militias), and Palestine (Hamas), not to mention the use of its long and medium range missiles, not all of which would be destroyed in a pre-emptive strike. With pressure on Israel increasing over the Gaza blockade, it would not be suspiring to see it try to refocus attention on the threat posed by Iran, raising the specter of such an attack.
The U.S. is keen to avoid this disastrous scenario. In a significant gesture at the Non-Proliferation Treaty Review Conference in New York in May, the U.S. relented to the inclusion of a provision in the conference's final declaration that explicitly called on Israel to join the NPT and allow IAEA nuclear inspections, a move that would have been unthinkable in years past and addressed Arab and Iranian anger over the apparent double standard in the proliferation debate.
Obama will be looking to solidify European backing for both his efforts to thaw tensions in Israel-Palestine and make a breakthrough on Iran. On both issues he will be walking a tightrope, trying on one hand to demonstrate his firm commitment to Israeli security and opposition to nuclear proliferation, while on the other striking a more conciliatory note to the Palestinians and seeking some common ground with the Iranians.
On the Israel-Palestinian conflict, there is a unique opportunity to move peace forward as the Palestinian National Authority leadership in the West Bank is perhaps more clean, competent and legitimate than ever with President Mahmud Abbas and Prime Minister Salam Fayyad at the helm. On Iran, with the U.S. keen to extricate itself from Afghanistan and Iran over the coming two years, the need to reach some sort of rapprochement with Iran achieves greater significance.  Iran can make a U.S. exit in both theaters either easy or very difficult, depending on the state of the broader U.S.-Iranian relationship.
Out of crisis comes opportunity. The crisis in Israel-Palestine and growing tensions over Iran provide an opportunity to forge a real consensus at the G8 on a renewed framework for peace and stability in the Middle East.  This conference furnishes President Obama with an opportunity to articulate a clear U.S. strategy for the region. His Cairo address was a superb first step in reaching out to the Islamic world and laying out a broad vision for a new era of constructive engagement, but the next step is needed. Concrete measures toward finding an equitable solution to the Israeli-Palestinian conflict, starting with an end to the Gaza blockade, and reducing tensions with Iran through dialogue, would send a strong message that Obama's Cairo speech was more than just rhetoric.
Mark Sedra is a Senior Fellow at the Centre for International Governance Innovation (CIGI) and teaches at the University of Waterloo.
(Image Credit: Flick user Al Jazeera)