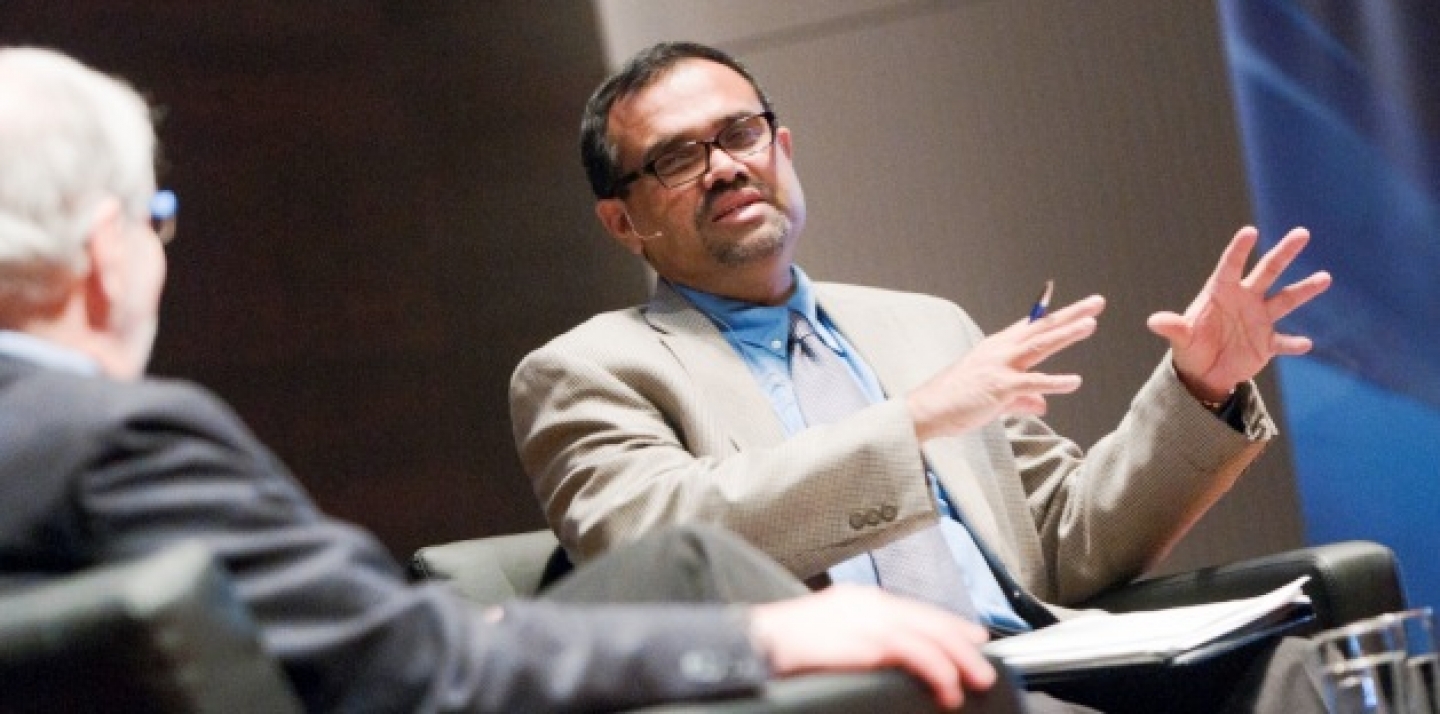 Pakistan is one of the most pivotal states in South Asia and in the world, said T.V. Paul as he kicked off his recent lecture at CIGI. Indeed, the country's trajectory will be a determining factor in whether or not we see peace and stability for two billion South Asians, and for global security in the twenty-first century.
Paul, the James McGill Professor of International Relations at McGill University, spoke on the topic of his new book, The Warrior State: Pakistan in the Contemporary World.
Most research describes what is going on in Pakistan — a country of 185 million people expected to become 300 million by 2050 — but fails to explain why the country is in its current situation, Paul explained. "We social scientists have ignored Pakistan, to our peril, to a great extent."
Citing Charles Tilly — that war made the state and the state made war — Paul argued that in the post-Second World War period, state building through war is not the way to become a strong state. During the Q&A portion of the lecture, Paul was asked about two issues that tied into this point.
On nuclear weapons, Paul explained that such weapons have become the country's greatest source of superiority vis-à-vis India. However, nuclear weapons are not transformative, he explained. While they create a balance of power, they don't create change or allow for compromise. There is, therefore, a great danger that this long-standing conflict between India and Pakistan may be inadvertently escalated and further prolonged because of nuclear deterrence.
The second issue pertaining to conflict related to Kashmir. Although the region is a symbolic part of nation building for both countries, it is no longer the only source of contestation, he explained. If you ask those who live in Kashmir what they want, they say peace and order. Some want independence from India and Pakistan, but neither will allow it. Moreover, feasible and peaceful state formation in Asia would be unlikely. As such, Paul noted that a non-coercive approach is needed.
Explaining that peace in Pakistan and between its neighbors — India and Afghanistan — is crucial to global security, Paul discussed the long-term factors that have played such an important part in Pakistan's current reality — one marred by several grim human development and global competitiveness statistics. While there has been some movement — including considerable efforts on peace deals with India, opening trading routes and the desire to become part of the global market, as well as an increasingly vibrant media — Paul said that it is ultimately very difficult to predict Pakistan's trajectory.