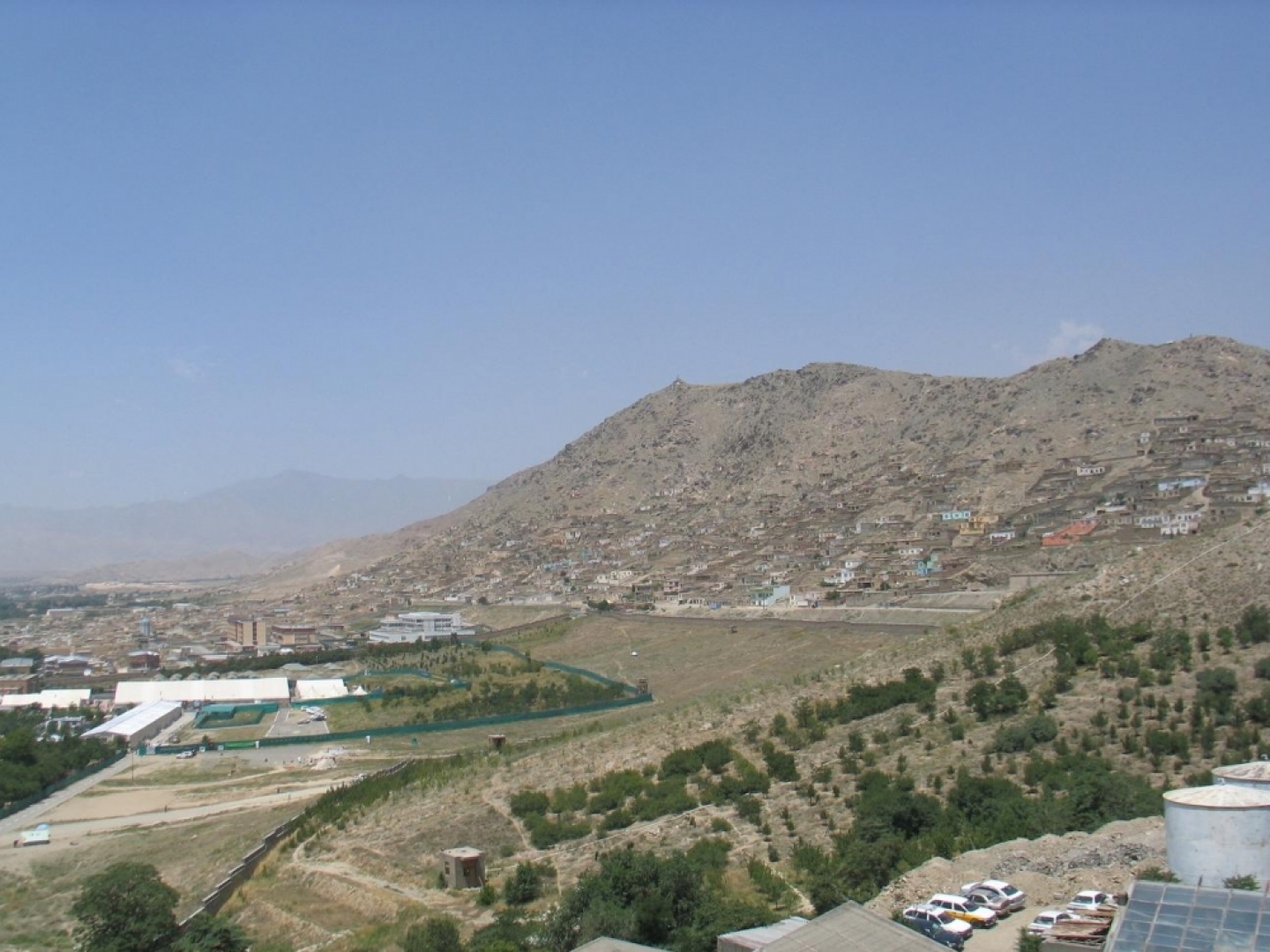 By Asma Nemati (in Kabul)
Yesterday in Kabul I went to the Intercontinental hotel to pick up my ID for the Peace Jirga. The day was beautiful and crystal clear and one could see the Jirga tents (at the Polytechnic University, right next to the Intercontinental hotel.)
The Jirga, a traditional assembly of village elders that come together to converse about and settle disputes between two warring parties, was officially inaugurated this morning with Afghan President Hamid Karzai opening the session. Those participating are hopeful that the outcome of the Jirga will spell out the next steps to reconcile the rank-and-file Taliban.
This morning, I got a phone call from Rahim, a good friend who was in charge of organizing the Jirga. He asked when I was coming and I told him that due to security concerns, and after reviewing last night that President Karzai was to speak first, I would wait until after his speech. I thought that if the Taliban were going to attack, it would be when the key speaker, Hamid Karzai, was giving his speech.
Not surprisingly, the first round of rockets was fired in the middle of Karzai's speech. Upon hearing the bangs, a friend on Twitter wrote, "During his speech, Karzai was informed about the gunbattle. He ended his speech, left Jirga, but asked participants to stay in."
As soon as I heard about the attack, I called my friend Rahim to make sure he was OK. He informed me that the session was paused. However, as I write this now, the Jirga has started again. Apparently, three suicide attackers also entered the Jirga vicinity. However, Afghan police captured and killed two, while the third successfully blew himself up. As of now, there is no news of casualties.
Although I will not participate in the Jirga today, thanks to Twitter, I'll still be able to follow developments. Let's hope for the rest of the day to be peaceful.
Names have been changed here.