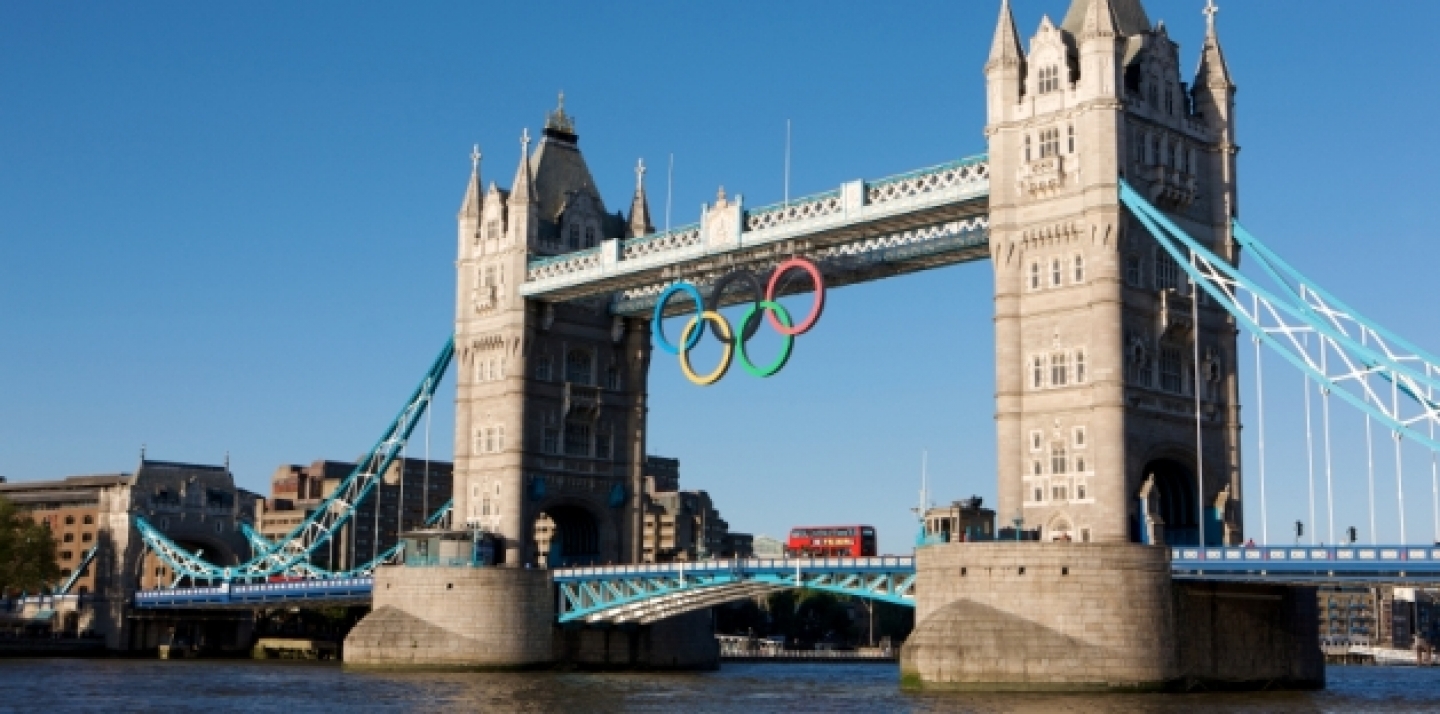 Politics — from principled boycotts to decades-old rivalries — continue to permeate major sporting events, often in spite of the organizers' best efforts to keep politics out of the sporting arena. Occasions like the Olympic Games offer a major platform for unsanctioned self-expression, not to mention celebrity involvement in a truly international setting. To gain a better understanding of what the global audience might expect from the 2012 Olympic Summer Games, we spoke with CIGI Distinguished Fellow Andrew Cooper, an expert in unconventional international diplomacy.
CIGI: The Olympic Games have long been a vehicle for the world to witness deep rivalries manifested through sports. What political dimensions do you think will be displayed in London?
Andrew Cooper: The political dimensions of the London Olympics will be far more unpredictable than in previous Olympic Games. Traditionally, the divisions were rigid ones, based on Cold War rivalries or some other major fault lines of importance to the global order. The aspirations of the Soviet Union and its allies to be seen as outdoing the West were at the core of these political tensions. Although there were some impressive individual performances (including some by Cuban athletes), this "soft power" offensive was tarnished by systemic drug use, in particular by athletes from East Germany/DDR. Two other major points of controversy in the history of the Olympics are the representation of China and the role of South Africa under apartheid.
All of these issues were highly politically charged, and led to some episodes of boycotting. These were far more substantive than those boycotts witnessed recently, when several European leaders threatened to boycott the Euro Cup soccer tournament in response to reports that jailed Ukraine opposition politician Yulia Tymoshenko was being mistreated. Triggered by the Soviet invasion of Afghanistan, there were similar boycotts at the Moscow 1980 and Los Angeles 1984 Olympics (with one result being a flood of medals for Western countries in the latter competition). A boycott was also applied by many "Third World" countries to prevent apartheid South Africa from being remitted to the 1968 Mexico City Games, despite the nation's assurances of a multi-racial team. Similarly, the People's Republic of China refused to participate at the 1956 Olympics due to the inclusion of Taiwan, Province of China.
In contrast, internal political tensions have only come to the fore on rare occasions, notably with regard to the "Black Power" salute given by two medal-winning African-American track stars at the Mexico City Games. Overall, the Olympics have a reputation of control in which dissent is subordinated to order.
At the London Olympics, we can expect the political dimension to come out in unanticipated ways. Some individual athletes will try to circumvent controls on the use of social media, especially in terms of endorsements. The politics of representation will also play out in a number of contexts. Some of these cases will come to the fore because of the organizer's inattention to national sensitivities, as already seen in the mix-up of flags between North and South Korea in the women's soccer competition. There are also gaps between events on the ground and institutional representation, as witnessed by South Sudan-born marathon runner Guor Marial's refusal to participate as part of Sudan's team and who won the right to participate as an independent athlete under the Olympic flag, since South Sudan, which gained independence from Sudan last year, does not yet have a national Olympic body.
CIGI: As the author of the book Celebrity Diplomacy, you comment frequently on how cultural icons are able to shape and influence global affairs. How do you foresee this phenomenon playing out in London?
Cooper: Moving from politics to celebrity culture, the absence of David Beckham from Great Britain's football team is a huge loss (although there are reports that he will have a pivotal role in Friday's opening ceremonies), and one that is disappointing, given Beckham's impressive efforts to win London the Olympics in the first place. There will, of course, be other formidable celebrity star power on display in London, including US swimmer Michael Phelps, Jamaican sprinter Usain Bolt, US tennis player Serena Williams, Brazilian soccer player Marta Vieira da Silva, Russian volleyball player Yekaterina Gamov and Chinese hurdler Liu Xiang, never mind the famous members of the new US basketball  "dream team." A gap remains, however, in the sense that none of these athletes seem to have the will or capacity to move from a commercial orientation to policy activism in their "off the field" roles.
CIGI: Throughout the history of the Olympic Games, there have been victories, upsets and non-sporting controversies and scandals that have left a lasting legacy. In light of the major changes we've witnessed around the globe, such as major regime changes, what impact could events at the 2012 Olympic Games have for the international community?
Cooper: An interesting, if complex, theme to watch for is any spillover from the Arab Spring into the London Olympics. A number of media stories have showcased athletes from Egypt, Yemen and Tunisia, among other countries, who took part in regime change activities. Many more athletes will be competing for the first time under transformed political conditions. There is also a fascinating gender dimension, with Saudi Arabia naming two female athletes to its Olympic team (although both live and train outside the Kingdom) and Qatar planning to have a female athlete carry its flag at the opening ceremonies. While there will continue to be a lot of debate about the motivations and implications of these moves, the shift in position of these countries — along with Brunei — means that, for the first time, every participating country will have some form of female representation at the London Olympics.
At the London Olympics, we can expect the political dimension to come out in unanticipated ways.