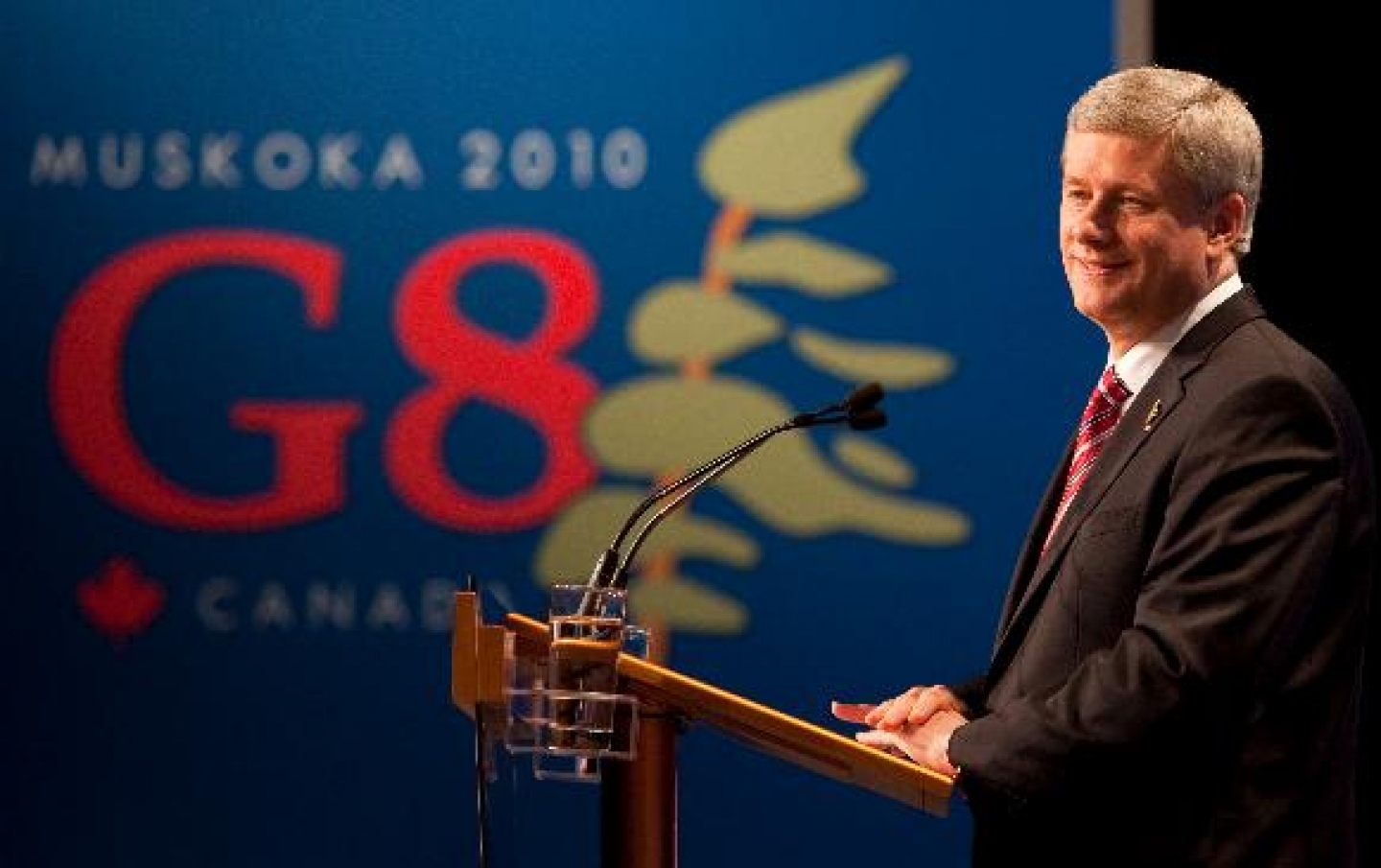 Prime Minister Harper speaking at the closing G8 press conference declared the G8 Summit in Muskoka a success. The agenda focused on the issues of development, peace and security, and maternal and child health. Canada's priorities were to refocus and re-energize the G8.
The Muskoka Initiative
Significant progress was achieved on the summit's signature priority,  with Canada donating over US$5B towards a total $7.3B committed to the Muskoka Initiative on Maternal, Newborn and Child Health. In his remarks to the press, Harper stressed the importance of accountability moving forward.
Peace and Security
Prime Minister Harper stressed the shared common objectives of the G8 leaders. On the security front, talks were held on nuclear proliferation, Iran, sanctions, UN Resolution 1929, and North Korea. Governance and security issues related to the Afghanistan and Pakistan border regions were also discussed by the leaders as each member of the G8 is involved in Afghanistan in some capacity or another. The Middle East and climate change were also on the agenda. 
Moving Forward
Despite the predominance of the G20, Harper believes that this will not be the final meeting of the G8 in North America and that there is a need in the international institutional architecture for a forum of like-minded advanced countries to exchange their views in an informal setting.  
United in purpose, the G8 has committed to increasing both the credibility and efficiency of the group moving forward.   
Read: G8 Muskoka Declaration - Leaders' Communiqué
Deanne Leifso is a research officer at The Centre for International Governance Innovation. She has her MA in political science from the University of Waterloo, Ontario.
(Image credit: PMO-- Prime Minister Stephen Harper takes questions from the media)