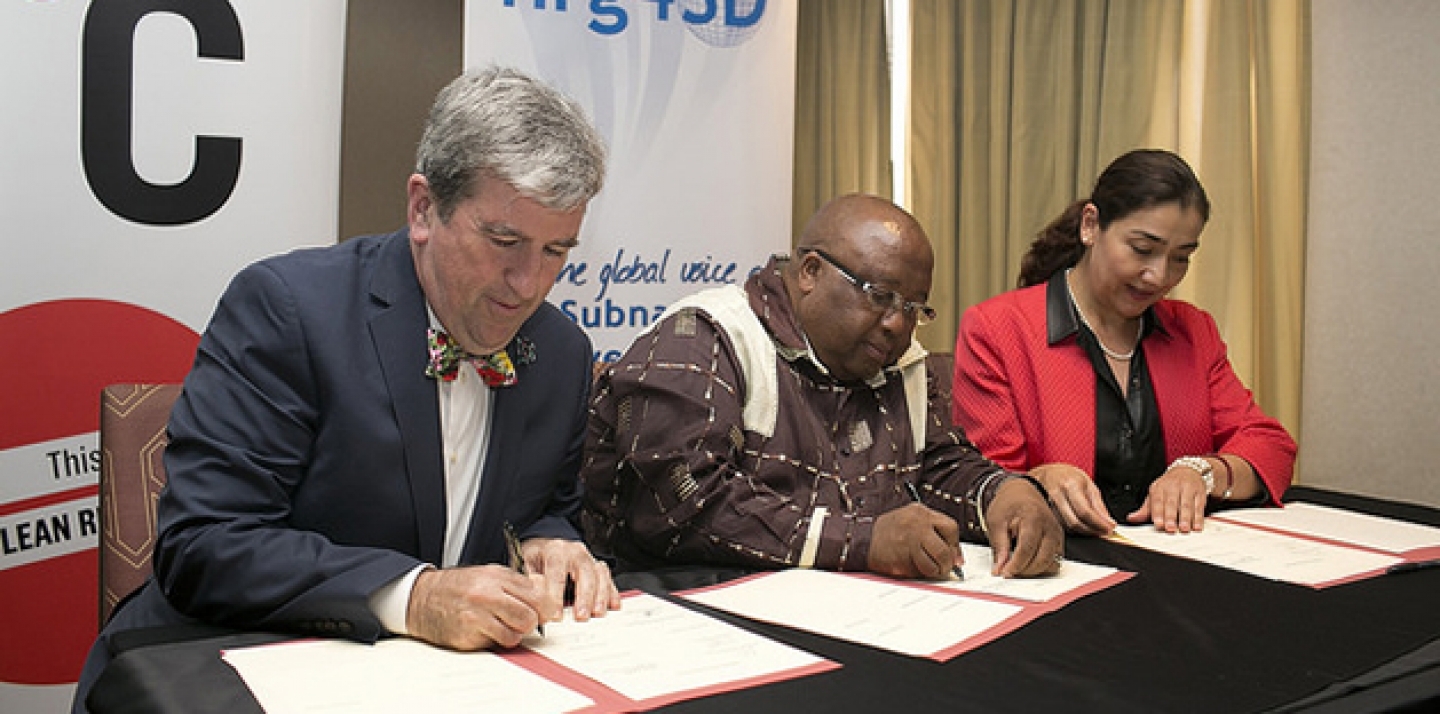 While national governments in North America are spinning their wheels when it comes to reducing carbon emissions, "sub-national" initiatives by Canadian provinces and American states are attracting attention at COP 20 in Lima.   
"National governments in the U.S. and Canada have not delivered on climate change emission cuts," Glen Murray, Ontario Environment and Climate Change Minister told a Dec. 8 meeting of senior government officials from California, Quebec, Montana, Oregon, and B.C.  They all agreed.
Murray announced that Ontario was "going to sign agreements and use our constitutional authority to do these things." He also indicated that the states and provinces intend to ensure that the 2015 Paris Climate Change Agreement being negotiated in Lima provides that sub-national governments have a key role in future arrangements to reduce carbon emissions. Murray also pointed out that sub-nationals are allowed to act under new trade agreements and that they can lead initiatives. 
"Only sub-nationals,  working with NGOs, labour and other members of civil society, can deliver a solution.  It's time to turn the process over to governments who are closer to the people," noted Murray. 
While acknowledging the usefulness of high level comments exhorting  the achievement of greater reductions (referencing recent statements by U.S. President Barack Obama) Mr. Murray said, "I don't think national governments are the way to go to make people understand why there is a need to change our view of carbon.  It will happen better with the leadership and communication ability of smaller government."
The Oregon State Governor's senior advisor expressed the common agreement of the provincial and state leaders: "There is no time to fail. No time to lose. Sub-national units can demonstrate strong leadership in reducing carbon emissions while maintaining a strong economy."
Asked about this at the Canadian government briefing held on Dec. 9, Dan McDougall, Canada's chief negotiator and ambassador for climate change, referred to a statement just made  by the UN Secretary General favouring a broad range of engagement, including by subnational governments.  McDougall indicated Canada will encourage that approach.