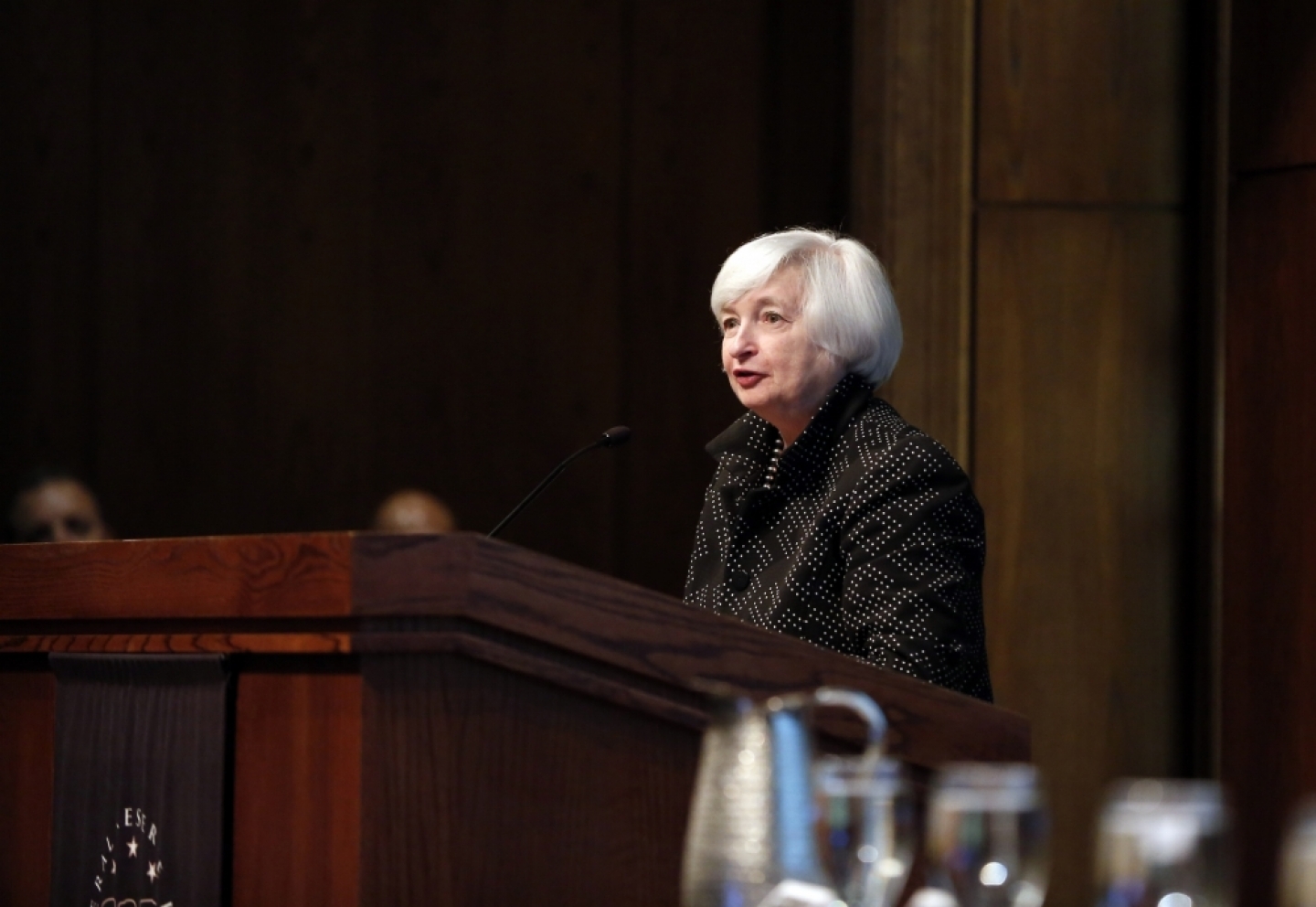 Hollywood actor Sean Penn caused a little excitement at the annual meetings of the International Monetary Fund and World Bank in Lima last week. An amateur paparazzi crowded outside the room where the Oscar winner and humanitarian joined World Bank President Jim Kim and some others to discuss the potential of entrepreneurship to help young people find work in poorer countries. When he emerged, it was as if he was walking the red carpet.
Otherwise, there were few sparks. The gathering opened with a downgrade of the IMF's economic outlook that talked about the possibility of economic stagnation. It ended with little direction from policy makers on how that outcome might be avoided. The economist Nouriel Roubini presented a list of 10 -- not three, not five; 10! -- things that are wrong with the global economy. "This is a pretty unforgiving environment," Bank of England Governor Mark Carney said during a debate on the global economy. "It's not a strong global economy. It's not the type of economy in which one can make mistakes."
Two questions dominated. One: When will the Federal Reserve lift its benchmark interest rate from zero? Two: Whither China? The uncertainty generated by both these issues is complicating the debate over what can be done to jolt the global economy from its current malaise. "The world is not in crisis, but there's a great sense of unease," said Tharman Shanmugaratnam, Singapore's deputy prime minister. Some clarity on either the Fed or China would calm some troubled minds.
The Fed offers the best chance at a quick break in the clouds. There were attempts made in Lima to calm nerves over China. The IMF downgraded its global outlook, but its forecast for the world's No. 2 economy was left unchanged. And as Christine Lagarde, the fund's managing director, pointed out on number of occasions, annual economic growth in excess of 6 percent is pretty good for a "mature" economy. The problem is there are persistent worries that Chinese growth could be weaker than the official numbers. That's a reflection on China's autocratic approach to governance. "It's a bit of a black box," said Brian Porter, chief executive of Bank of Nova Scotia, Canada's third biggest lender. A considerable period free of disruption could be the only thing that restores international confidence in Beijing.
So that brings us to the Fed. Stanley Fischer, the US central bank's vice-chairman, said in Lima on the weekend that most policy makers still favoured an interest-rate increase before the end of the year. The problem is that officials such as Fischer and Janet Yellen, the chair, have been saying that for most of 2015. Financial markets were prepared for an increase in June, and then again in September. The Fed balked each time, demurring in the face of wobbly economic data. The frustration has become intense. Porter told me in an interview that he thought it was time for the Fed to increase interest rates. There are "unusual" things happening in financial markets, Porter said. Malcolm Knight, the former head of the Bank for International Settlements who now is a distinguished fellow at the Centre for International Governance Innovation, said that most emerging-market officials say privately that they want the Fed to get on with it because they are tired of dealing with volatile financial markets.
The "just-do-it" argument is being fought strongly by the IMF and others who question the underlying strength of global economic demand. Reza Moghadam, the former head of the IMF's European department who now is a senior executive at Morgan Stanley, said he's observed that investment bankers want the Fed to increase interest rates, while those less involved in financial markets think Yellen's policy committee should wait. Moghadam aligned himself with his former colleagues on the issue. The determination on when to shift U.S. monetary policy should be an "economics decision," he said. The Fed's primary job is to keep inflation at 2 percent and create the economic conditions that will generate "maximum" employment. Prices in the US remain remarkably subdued, and there still are doubts about the economy's overall strength. "To me, it is very difficult to justify [an interest-rate increase] on inflation, and not so easy to justify it on growth," Moghadam said.  
The Fed's policy committee next meets on Oct. 27-28. Until then, confusion reigns. Sadly, it may continue to dominate thereafter.