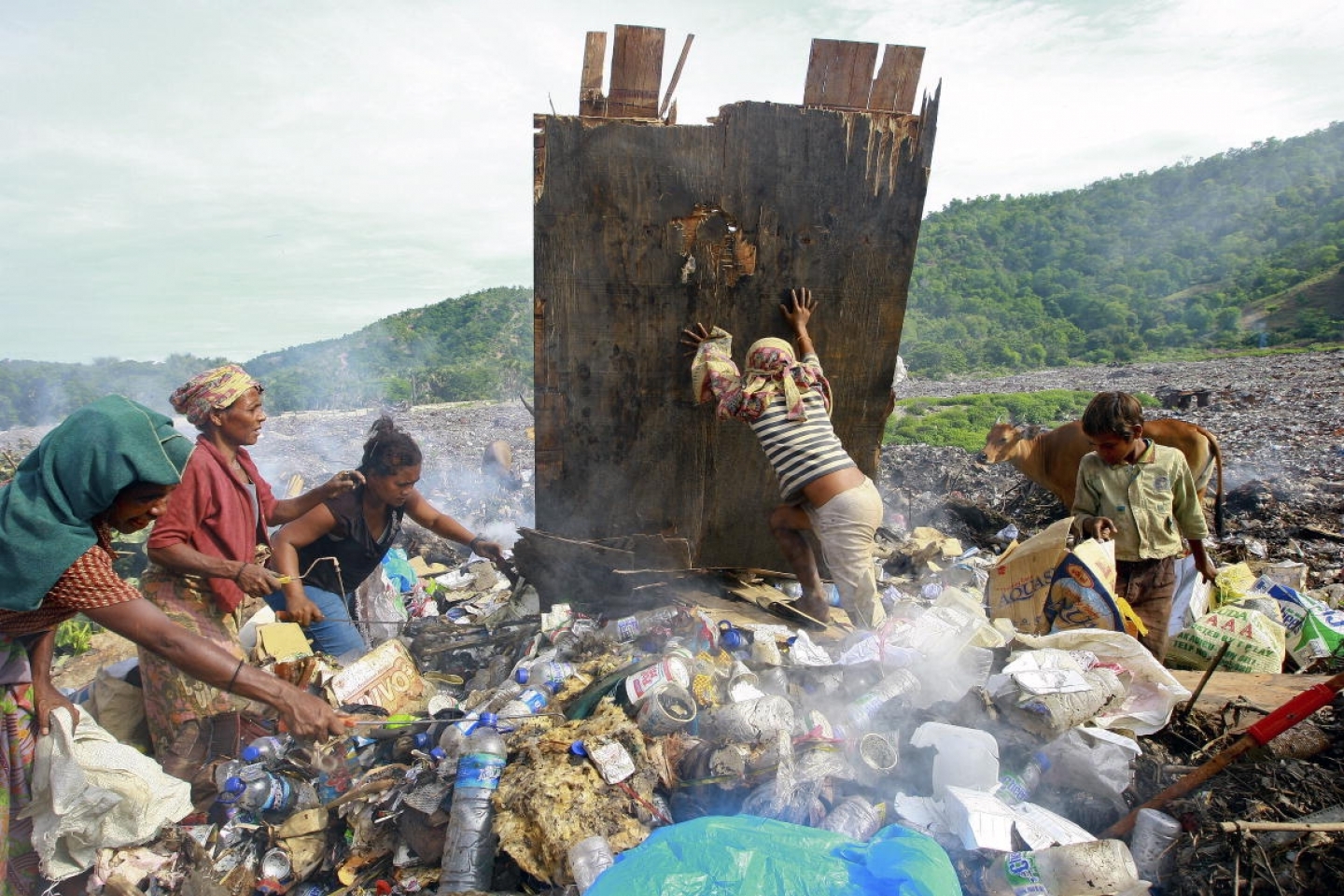 After the World Trade Organization (WTO) celebrated twenty years of achievements in 2015, this year's WTO Public Forum is dedicated to the theme of inclusive trade, and will consider "how women can participate more fully in international trade and how they can overcome the constraints preventing them from reaping the benefits of trade." The problem is that the trading system regulated by the WTO does not concern itself with gender. If you peruse the WTO website, you will see that the Trade Topics do not include gender and none of the Groups in the Negotiations include gender as a topic. This is because gender is not a subject of the WTO Legal texts. While the WTO and its website may be gender neutral in appearance there are questions as to whether its impacts are gender neutral in the world to which it applies.
Gender equality has long been a foundational topic of the international legal system, finding expression in the 1945 Charter of the United Nations, the 1948 Declaration of Human Rights, the International Covenant on Civil and Political Rights and the International Covenant on Economic, Social and Cultural Rights, the 1967 Declaration on the Elimination of Discrimination against Women and the 1979 Convention on the Elimination of All Forms of Discrimination against Women.  The concept of gender discrimination is understood to include direct and indirect, de jure and de facto, formal and substantive, intersectional and systemic discrimination. Goal 5 of the 2030 UN Sustainable Development Goals (SDGs), to "achieve gender equality and empower all women and girls" underlines the urgency of understanding and addressing the connection between gender and trade.
Given this deep body of knowledge about gender equality, it is only natural that concerns have been raised about whether the benefits of global free trade have a differential impact on women, and whether trade policy might fail to achieve its desired goal of reducing poverty if it does not take into account gender impacts.  
While the full picture of trade's indirect impact on women entrepreneurs is not very well known, what we do know is jarring.  Women in poverty account for 1.1 billion of financially excluded adults who lack basic banking services. A report released by the World Bank in 2016, found that 90 per cent of the 173 economies surveyed had at least one law impeding women's economic opportunities. In many of these countries, women reported having to pay higher bribes to achieve their aims, resulting in higher business costs for women and impeding their ability to compete with their male counterparts. Many of the countries in this report also have legal barriers that limit women's rights to work and own assets, the most prevalent being discriminatory laws of inheritance. Female entrepreneurship does not flourish where cultural and legal limitations on women's autonomy and work opportunities translate into lack of start up capital and lack of access to loans to grow business. Local and sub-regional issues of gender discrimination have been shown to undermine benefits and exacerbate negative impacts of international trade.  A 2015 joint study by the WTO and the World Bank Group (WBG) noted that "… in countries where deep gender bias persists, there will be limits to the extent to which the benefits of trade can reach the extreme poor, even if trade can help create economic opportunities for women."
Thus it seems the WTO faces a conundrum – its goal of ending global poverty through international trade depends on its ability to recognize and address differential impacts based on gender.  With its gender neutral legal texts, what levers does the WTO have to help address gender equality, especially in light of SDG 5? One symbolic gesture that is open to the WTO General Council would be to adopt an Interpretative Note for Article XVIII:3 of the General Agreement on Tariffs and Trade (GATT 1947) dealing with governmental assistance to economic development in order to support and protect initiatives designed to nurture the growth of women's enterprises.
This provision has been used as a platform to create a trade friendly environment for infant industries. Its purpose is to provide more relaxed trade rules to allow developing country industries to scale up and eventually compete in global markets (where economies of scale and comparative advantage rule). Different economic arrangements might fit this development purpose: it could be a new industry or a new group of stakeholders needing assistance, such as women entrepreneurs.  With the new focus on inclusive trade, a developing country that wanted to support women entrepreneurs by easing rules would have the additional comfort of being able to rely on the Council's Interpretative Note declaring that supporting such initiatives is covered by this article. 
It is hard to see why any country would not leap at the opportunity to vote in favour of such an Interpretative Note. It would have high symbolic value, showing that the WTO is serious about its new focus on inclusive trade and the elimination of poverty and about making a contribution to achieving SDG 5 on gender equality.  It would clarify meaning, but not alter the rights and obligations of state parties or interfere with their domestic law, policy and programs. It would provide an opening for women in developing nations to ask their governments to use this provision to assist them in starting and sustaining economic activity.  It would also provide an opening for developed countries to partner with developing countries by shaping foreign assistance to promote development of women traders and entrepreneurs.
The WTO and World Bank's own study tells us that gender discrimination reinforces women's poverty and limits their access to the benefits of international trade.  The WTO should now address the substantive inequality that continues despite the gender neutral language of its legal texts.  By adopting such an Interpretative Note the WTO would show that inclusive trade is more than a public forum theme, but a necessity if global trade is to lift the world's disadvantaged women from poverty.
It would have high symbolic value, showing that the WTO is serious about its new focus on inclusive trade and about making a meaningful contribution to achieving the UN Sustainable Development Goal to "achieve gender equality and empower all women and gir