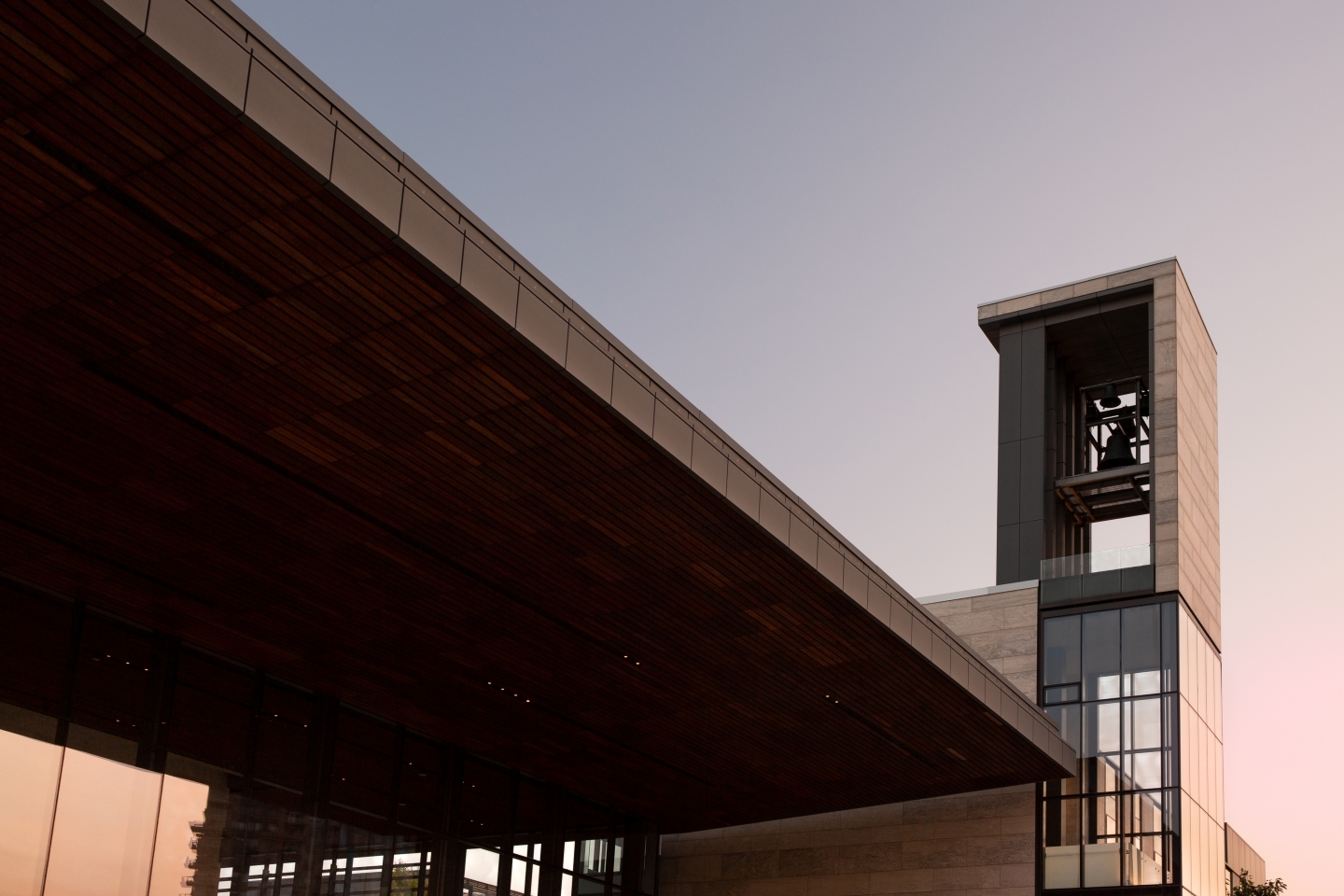 March 27, 2020 — Schools, churches and all other institutions in Waterloo Region with bell towers are invited to ring their bells each day at 7:30pm to show appreciation for health-care workers and others on the front lines of the novel coronavirus pandemic.
"As this health crisis makes us aware of our global interconnectedness, we invite other communities to join us in recognition and support of those who are labouring to mitigate the impact of this pandemic," says Mark Harris, principal-dean of Martin Luther University College (Luther), located in Waterloo, ON, Canada.
Luther has teamed with the Balsillie School of International Affairs (BSIA) and the Centre for International Governance Innovation (CIGI), also based in Waterloo, for this public demonstration of support.
The #RingingEndorsement campaign begins on Monday, March 30, 2020.
Ann Fitz-Gerald, BSIA director, says, "Together with our collaborative partner CIGI, the BSIA is delighted to participate in this laudable initiative which recognizes the tireless effort of all those working at every level of the front line to protect our society's health and well-being. May the chimes we ring each day serve to express our overwhelming gratitude for the exceptional efforts of these outstanding citizens."
CIGI's modern campus, which includes the Balsillie School, is punctuated with a bell tower standing on Erb Street West in Uptown Waterloo. Luther, the founding institution of Wilfrid Laurier University, has regularly rung bells on its campus at the corner of Albert Street and Bricker Avenue, adjacent to Laurier.
Harris, Luther's principal-dean, plans to contact local churches to encourage the resounding show of support.
The idea was partly inspired by the #TogetherWeCanDoIt campaign launched last week by the Registered Nurses' Association of Ontario. In that project, Ontarians are invited to go to their windows, balconies or porches at 7:30pm each evening and make noise to show their appreciation for health-care providers and other essential services.
If your institution or faith community would like to join us in this effort, please contact Mark Harris at [email protected] or Kristy Smith, CIGI communications advisor at [email protected]
For media inquiries, contact Luther's communications director Mirko Petricevic at [email protected] or tweet @LutherWaterloo
About the Centre for International Governance Innovation
CIGI is an independent, non-partisan think tank whose peer-reviewed research and trusted analysis influence policy makers to innovate.

About the Balsillie School of International Affairs
At the heart of Waterloo's intellectual 'square mile', the Balsillie School of International Affairs brings together a global network of multidisciplinary thinkers to solve humanity's most critical challenges.

About Martin Luther University College
Martin Luther University College specializes in teaching ministry, and spiritual care and psychotherapy. Its icon — the Ringing Rose — references the school's bells.