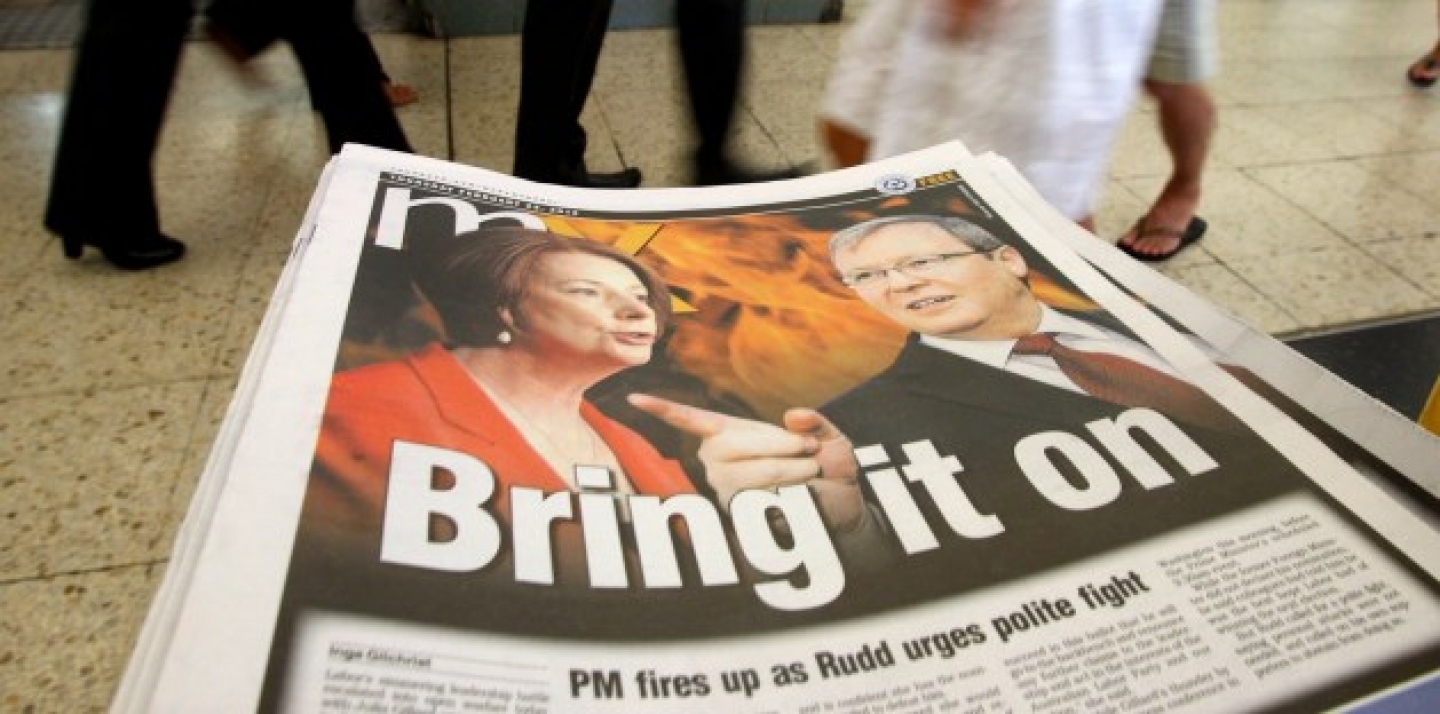 Middle Powers – even when their politics and policies are especially interesting – don't get the nuanced attention in the global media they deserve.
An article in the weekend edition of the Financial Times on the bitter open completion between Julia Gillard and Kevin Rudd over the leadership of the Australian Labor Party (ALP) took as its title, "Policy takes back seat in Australian ballot." Even though power is at the core of the struggle (one that Rudd has for the moment decisively lost), however, this type of analysis misses completely the differences in approach on international issues.
I attended PM Gillard's press conference at the Cannes G20 in November 2011 as well as Rudd's press conference in Pittsburgh in September 2009 when he was PM (for those not up on Oz politics, Rudd lost in a caucus vote to Gillard just before the June 2010 Toronto G20 summit), and I can say that there are huge differences between them in the way they project Australia in the world. Gillard is far more comfortable dealing with domestic policy with her main front bench experience both in government and opposition being in the areas of health and education, and employment and the workplace.
On foreign policy – as in the G20 context – she relates questions back to the Australian experience. Rudd by way of contrast is extremely confident on the international and G20 stage – perhaps at times too confident as his image among a good number of his ALP colleagues (if not the Australian population at large) is one of arrogance.
Yet, again in the context of the G20, Rudd has plenty to be arrogant about. Helped by his out-in-front campaigning for such a forum to be implemented in the wake of the global financial crisis, the G20 was put in place and Australia received its place at the world's 'high table.' The majority of Rudd's caucus colleagues therefore may not want him back in charge of the ALP, but the G20 as an institution will miss him.