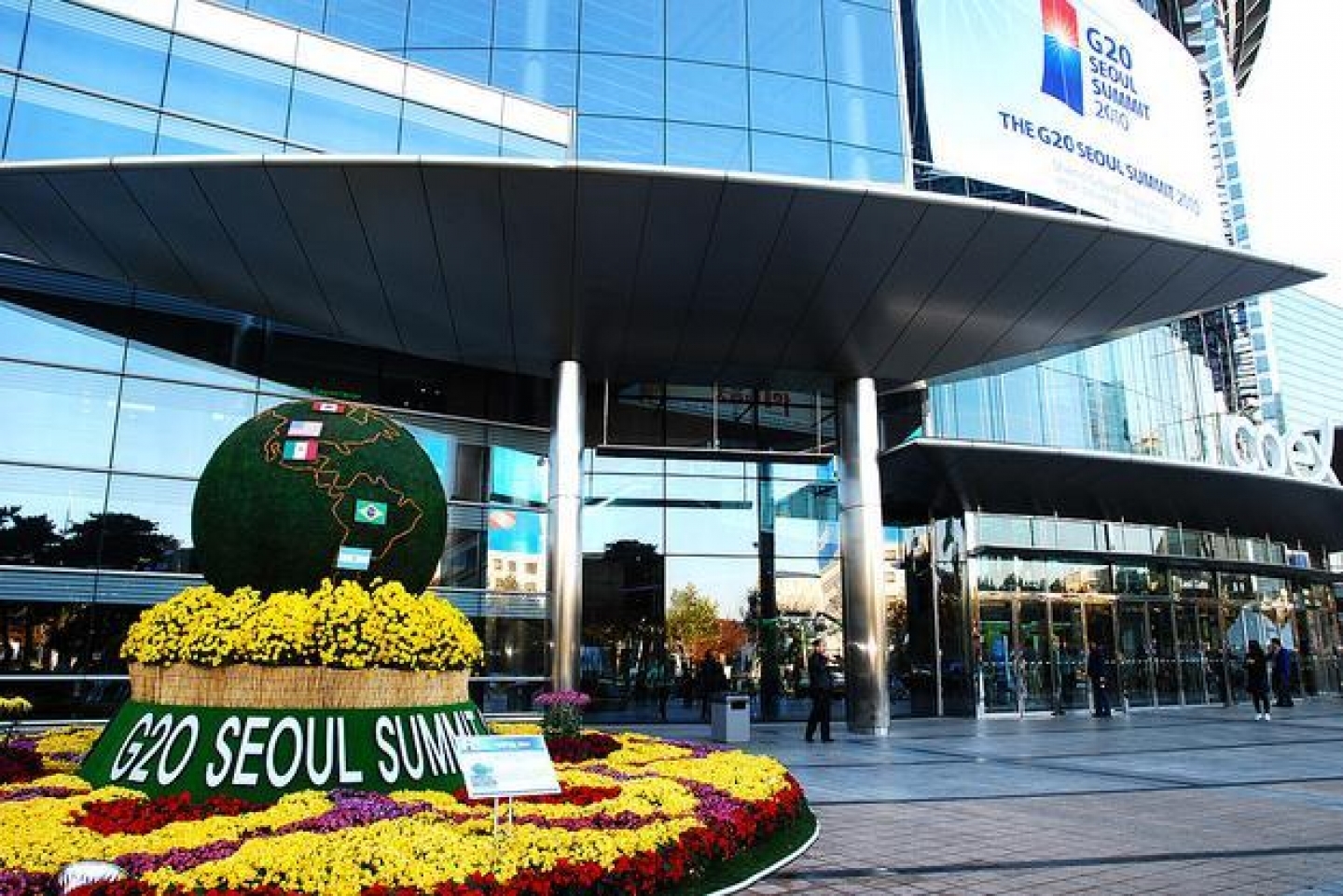 The Leaders' Program for the second day of the Seoul Summit is as follows:
08:00-09:00 Arrival of Leaders
09:00-10:00 G20 Opening Plenary Session 1: Global Economy and Framework (cont.)
10:00-11:00 G20 Plenary Session 2: International Financial Institutional Reform (IFIs)/Global Financial Safety Nets (GFSNs)
11:00-11:30 Family Photo
11:30-12:30 G20 Plenary Session 3: Development (Financial Inclusion)
12:40-14:10 G20 Working Lunch Part I: Trade, Part II: Climate Change and Green Growth
14:15-14:55 G20 Plenary Session 4: Financial Regulatory Reform
14:55-15:20 G20 Plenary Session 5: Energy, Anti-Corruption and Seoul G20 Business Summit
15:20 – 15:30 G20 Final Plenary Session: Declaration of the G20 Seoul Summit Communiqué
Live Updates
I'll be live tweeting all day from the Media Press Center inside of COEX in Seoul here: http://twitter.com/#!/deanneleifso and for CIGI here: http://twitter.com/#!/CIGIonline.
CIGI's Daniel Schwanen and Gregory Chin will be providing deeper analysis and commentary throughout the summit for the media, also accessible via the CIGI Twitter account.
Deanne Leifso is a research officer at The Centre for International Governance Innovation. She has her MA in political science from the University of Waterloo, Ontario.
(Image Credit: Flickr user G20 Seoul Summit)