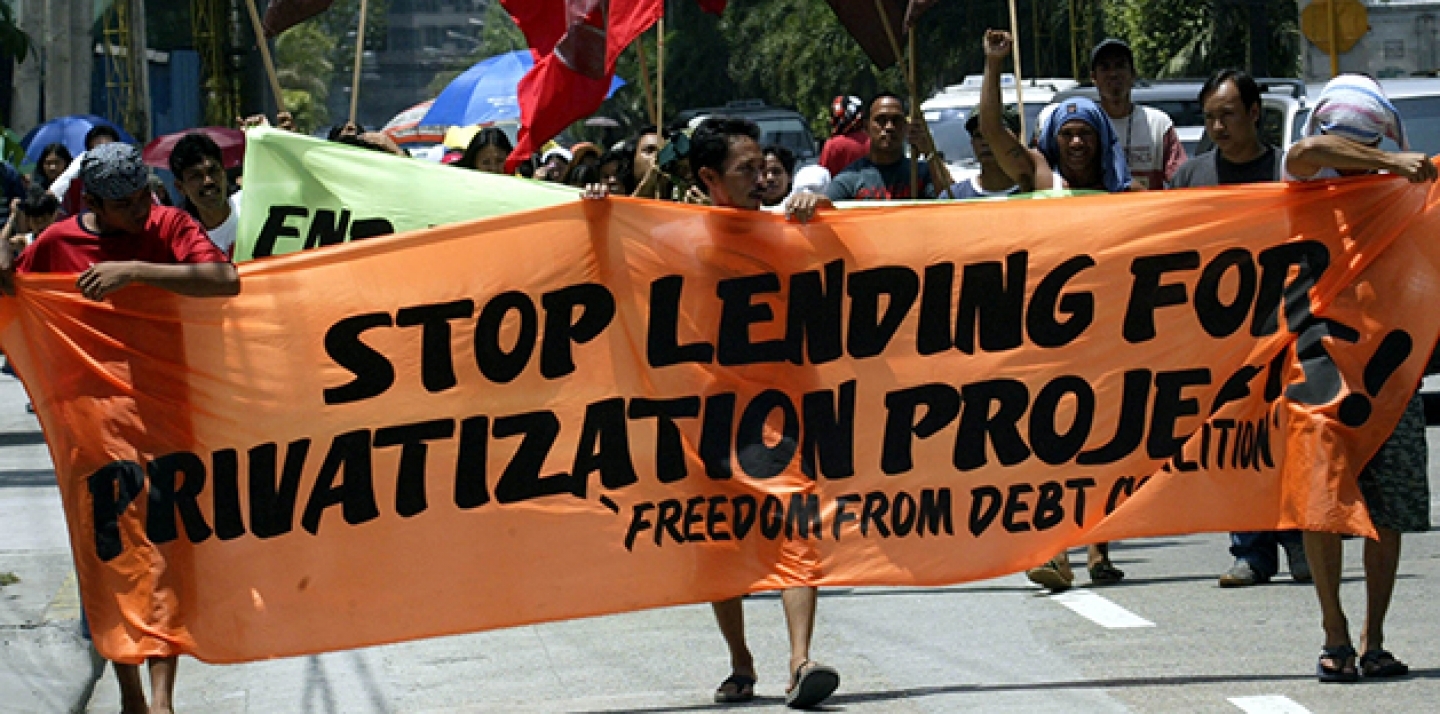 Since the 1970s, neoliberalism or the Washington Consensus belief in the virtues of free markets offered us a tantalizing premise: that the accumulation regime of neoliberalism has provided consumers with more for less. The engine of economic growth was no longer the state, but the individual. It was the role of the entrepreneur and consumer, not the government that could produce economic wealth for a society. This was matched with cheap energy, food, raw materials, and labour, otherwise known as the cornerstones of the capitalist bloom, and instrumental inputs into the laissez-faire golden age.
The 1980s ushered in an era of privatization, where the state gave up on controlling many of the state owned assets it once championed as national symbols of success. As the government moved away from its role as producer to become a passive umpire in the domestic economy, decentralization and market provision of goods and services were deemed superior to state involvement in both providing efficiency and effectiveness. Once adopted throughout the developed world, privatization was heartily encouraged in the global South in halls of power from the International Monetary Fund (IMF) to the World Economic Forum. In fact, international organizations like the IMF and World Bank, which were increasingly assessing the books of developing countries across the world, started to prescribe the values of privatization. Not only did privatization provide an infusion of needed cash and fiscal relief, but it coincided with the belief that the private sector can do it better than government.
Things seemed to go well for many developing countries throughout the 1990s as they moved into the revered emerging market economies classification. Developing countries were now the new centres of economic growth — private capital and investment were increasingly attracted to these new frontiers. Born in 1995, the World Trade Organization was the crystallization of globalization as the dominant paradigm to follow. By the turn of the century, the double digit growth of countries like China, Turkey, Brazil, Russia, and India were a vindication that allowing these once statist economies to open up to the world was the correct policy choice.
Privatization does, in the long-term, lead to enhanced service provision. It also, if bound by light government regulation, has the ability to reduce inequality. But increasingly, large-scale privatization in developing nations has also led to increased tariffs and decreased affordability, distortionary pricing, transparency and corruption issues, and transference of supply costs onto consumers. Many countries in the developing world started to question the success of privatization and the merits of pulling the government out of ownership in the economy. It is difficult to fault privatization for the mixed reviews it has received in corners of the global South, since it has ostensibly accomplished many of the merits it promised. But, increased societal demands and an aware public, raised questions and doubts about what was achieved and if privatization went too far.
We'll turn to the politics of this in our next blog….