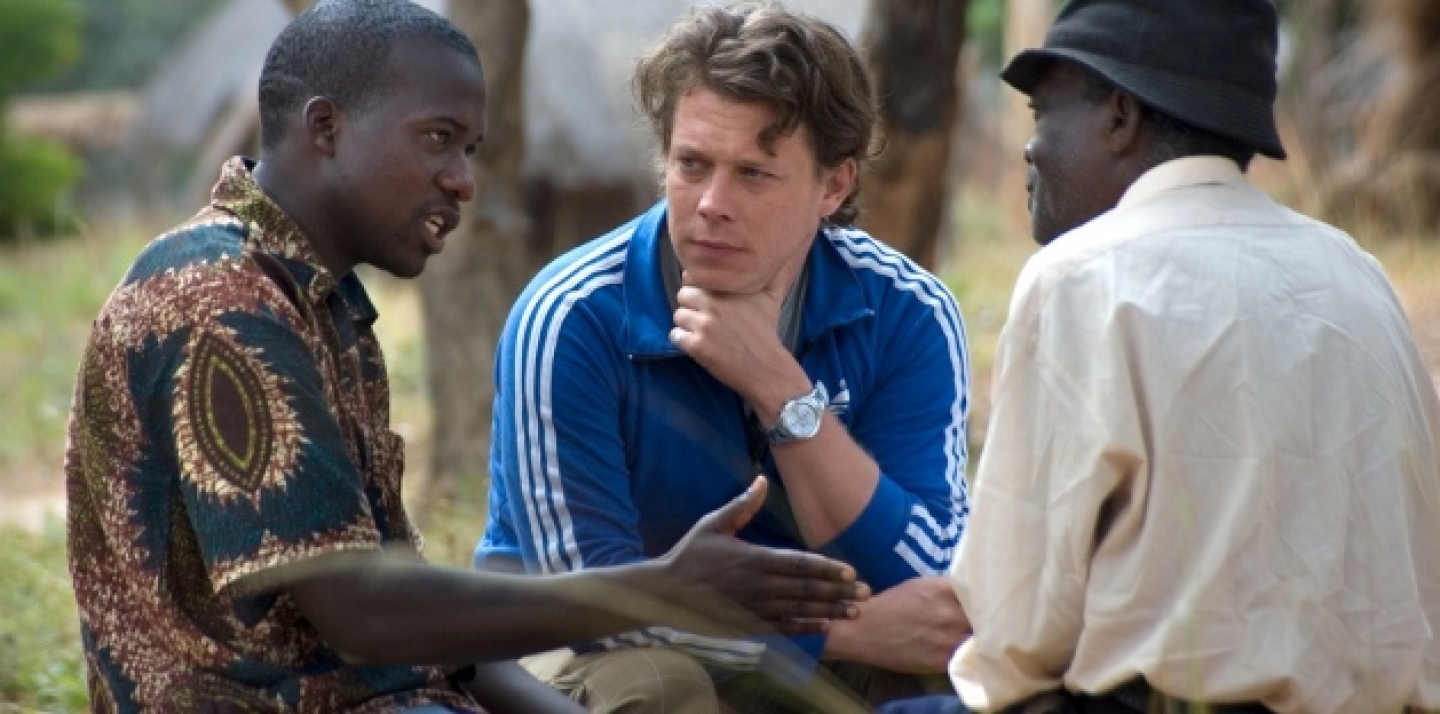 Through short-term academic opportunities for cross-continent research, the Africa Initiative Graduate Research program is supporting 10 Africa-based and 10 Canada-based graduate students with over $200,000 in funding to facilitate research on critical issues facing Africa.
Students from Africa will be hosted by 10 leading Canada post-secondary institutions, including the Balsillie School of International Affairs, Dalhousie University, McGill University, McMaster University, Queen's University, York University and the University of Ottawa. Canadian students from the universities of British Columbia, Alberta, Ottawa, Queen's and Western Ontario will be working with a number of institutions and universities in Africa, including the Kofi Annan International Peacekeeping Training Centre, Addis Ababa University and the International Organization for Migration.
"The graduate research program offers bright, up-and-coming scholars on Africa an opportunity to take their research to the next level. Supported students deepen their on-the-ground experience and apply their research in new, cross-continental settings. With this second round of grants, we're building toward an increased capacity in Canada-Africa research collaboration by fostering important ties with leading researchers and experts in the field," said Erica Dybenko, program manager of the Africa Initiative.
Students will detail their findings in backgrounders and research papers that will be made available on the Africa Portal (www.africaportal.org).  A full list of projects and student recipients is located below.
The Africa Initiative is a multi-year, donor-supported program led by The Centre for International Governance Innovation, in cooperation with Makerere University and the South African Institute for International Affairs.  It facilitates unique knowledge building and develops policy recommendations for decision makers in Africa by incorporating field-based research, online collaboration, and strategic partnerships. For more details on the Africa Initiative's graduate research grant competition, please visit www.africaportal.org/exchange.
2012 Africa Initiative Graduate Research Grant Recipients:
Africa-based Students
James Boafo, Master's student in geography and rural development at the Kwame Nkrumah University of Science and Technology — Sustainable resource management and poverty alleviation in Ghana's forest-fringe communities
Leanne Idzedra, PhD candidate at the University of Stellenbosch — Development of a complex evaluation framework for food security interventions in South Africa
Prisca Kamungi, PhD candidate in the African Centre for Migration and Society at the University of the Witwatersrand — Sustainable solutions for IDPs in Kenya on citizenship, identity and ethnic integration
Wilfred Masebo, PhD candidate in Development Studies at the University of KwaZulu-Natal — Circular labour migration networks and HIV and AIDS in Malawi
Didacus Namaya, Master's student at the International Health Sciences University, Uganda — Factors affecting health system preparedness and response to climate change in Uganda
Ndeyapo Martha Nickanor, PhD candidate in Environmental and Geographical Science at the University of Cape Town — The role of women in urban food security in the informal settlements of Windhoek, Namibia
Viola Nyakato, PhD candidate in development studies at Mbarara University of Science and Technology — Household social determinants of demand for maternal health services in Uganda
Claude-Michel Nzotungicimpaye, Master's student in environmental and geographic science, University of Cape Town — Investigating changes in hydro-climate over the Nile basin area using a regional climate model
Fayomi Oluyemi, PhD candidate at Covenant University — Human rights dimensions of diaspora and regional integration in West Africa
Stephen Otieno, Master's student in Environmental Planning and Management at the University of Nairobi — Water governance and climate change adaptation in informal settlements in Huruma, Kenya
Canada-based Students
Charles Roger, PhD candidate at the University of British Columbia — Africa in the global climate change negotiations, 1992-2012
Isaac Odoom, PhD candidate in political science at the University of Alberta — The political economy of Ghana-China relations on energy and development
Kieran Findlater, PhD candidate and Killam Doctoral Scholar in the Institute for Resources, Environment & Sustainability at the University of British Columbia — Emerging farmers using renewable energy for agricultural productivity in South Africa
Adam Sandor, PhD candidate in the School of Political Studies at the University of Ottawa — Securing the Sahel: Governing the ungoverned
Chris Tenove, PhD candidate in political science at the University of British Columbia —Impact of the ICC on community justice-seeking and reconciliation in Kenya and Uganda       
Riley Dillon, PhD candidate in the Migration and Ethnic Relations Program with the Department of Geography at the University of Western Ontario — Understanding the sender-receiver relationship in migrant decision-making in Francistown
Brenda Dogbey, PhD candidate in the Institute of Population Health at University of Ottawa — Source country perspectives on the migration of health professionals in Kenya
Nadège Compaoré, PhD candidate in political studies at Queen's University — Governance and political economy of extractive energy in Gabon and Ghana
Gideon Christian, PhD-in-Law student and a part-time professor in Environmental Law at the University of Ottawa — Framework for regulating health and environmental impact of transboundary movement of e-waste to Ghana
Hanson Nyantakyo-Frimpong, PhD candidate in Geography and International Development at the University of Western Ontario — Food security and smallholder farmer adaptation to climate change in Ghana's Upper-West Region
MEDIA CONTACT:
Kevin Dias, Communications Specialist, CIGI
Tel: 519.885.2444, ext. 238, Email: [email protected]
The Centre for International Governance Innovation (CIGI) is an independent, nonpartisan think tank on international governance. Led by experienced practitioners and distinguished academics, CIGI supports research, forms networks, advances policy debate and generates ideas for multilateral governance improvements. Conducting an active agenda of research, events and publications, CIGI's interdisciplinary work includes collaboration with policy, business and academic communities around the world. CIGI was founded in 2001 by Jim Balsillie, then co-CEO of Research In Motion, and collaborates with and gratefully acknowledges support from a number of strategic partners, in particular the Government of Canada and the Government of Ontario. For more information, please visit www.cigionline.org.