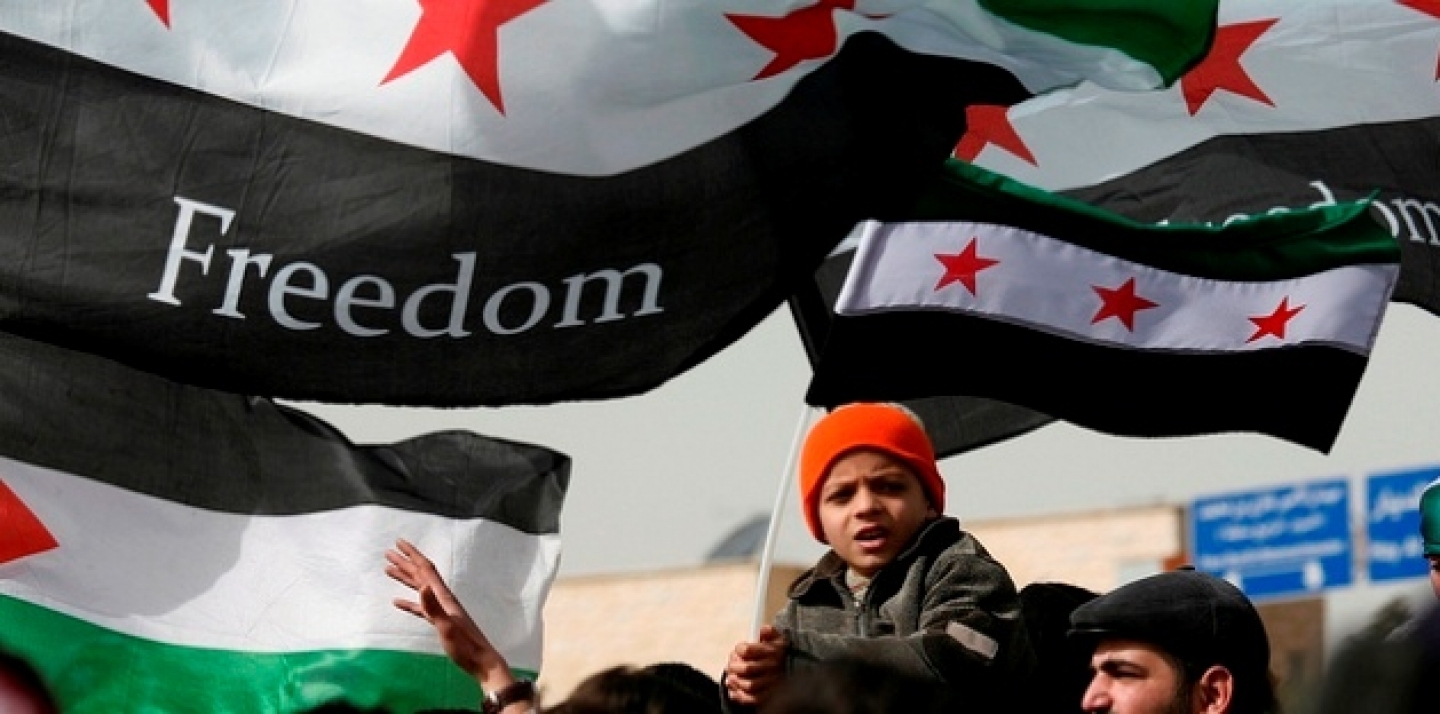 Last year, President Bashar al-Assad postponed Syria's parliamentary elections. This was an opportunity for him to take into account his proposed constitutional reforms that will allow political parties, other than his own Baath Party, to compete for votes.
Today is election day in Syria and according to the government it will "ensure a safe, free and transparent voting in the People's Assembly elections." If you think you missed something, you didn't. It is an Orwellian Animal Farm, à la Assad.
If the Syrian regime was not delusional before, its attempt to have a parliamentary election when its country is in ruins, upheaval and a state of fear is a sure sign that it is out of touch with reality. The veneer of reform is only too plain to see as a complete sham and farce.
The Syrian Information Minister Dr. Adnan Mahmoud, according to the Syrian Arab News Agency (SANA), had the gall to say that "the atmosphere of political and media freedom that the state guaranteed under the constitution allowed the candidates and parties to express their platforms, and electoral campaigns were held in a competitive atmosphere."
Really? How about the more than 10,000 people who have died in the past year of violence? Did they have political freedom? What about the 20,000 and counting activists who have disappeared, and the 100,000 and counting Syrian refugees who have fled the country? Are there voting booths set up for them?
The Syrian regime proudly boasted that more than 7,000 candidates from eight new political parties will vie for 250 parliamentary seats. The Assad reign and the Baath Party will face competition thanks to the President's February constitutional reforms, so the regime tells us.
According to SANA, Judge Khalaf al-Azzawi, appointed by Assad and tasked with overseeing the Syrian elections, toured Damascus voting centres to ensure there was ample "secret ink and private voting booths." Oh, how nice.
It's unfortunate that the regime has glossed over the fact that more than half of the 250 seats must come from farmers and workers' unions that are Baathists. Adding issue to this flawed election is the impressive list of Syria's political parties, intellectuals and activities, that have de facto boycotted the vote: National Coordination Committee for Democratic Change, Building the Syrian State, Nabd for Syrian Civil Youth, Syrian Leftist Coalition, the Syrian Secular Bloc, the April 17 Youth Movement and the Popular Front for Change and Liberation.
Those outright banned and not allowed to participate include: Muslim Brotherhood, Movement for Justice and Development, Kurdistan Democratic Party of Syria, Assyrian Democratic Organization and Arab Socialist Movement.
Clearly, political pluralism doesn't apply to all of Syria's political parties. Thankfully, the Syrian people will have their private booths to cast irrelevant ballots.
Among the millions already unlikely to vote today are the three men killed Sunday night in the area of Deir Ezzor, the lawyer and Hama activist Saad Mustafa al-Khas arrested on Saturday, and the almost 40 activists killed on Friday, which included young people and students mourning the death of Aleppo University students murdered earlier in the week.
So this is election day in Syria.
As Assad's Orwellians would have it: "All Syrians are equal, but some Syrians are more equal than others..."
If you think you missed something, you didn't. It is an Orwellian Animal Farm, à la Assad.