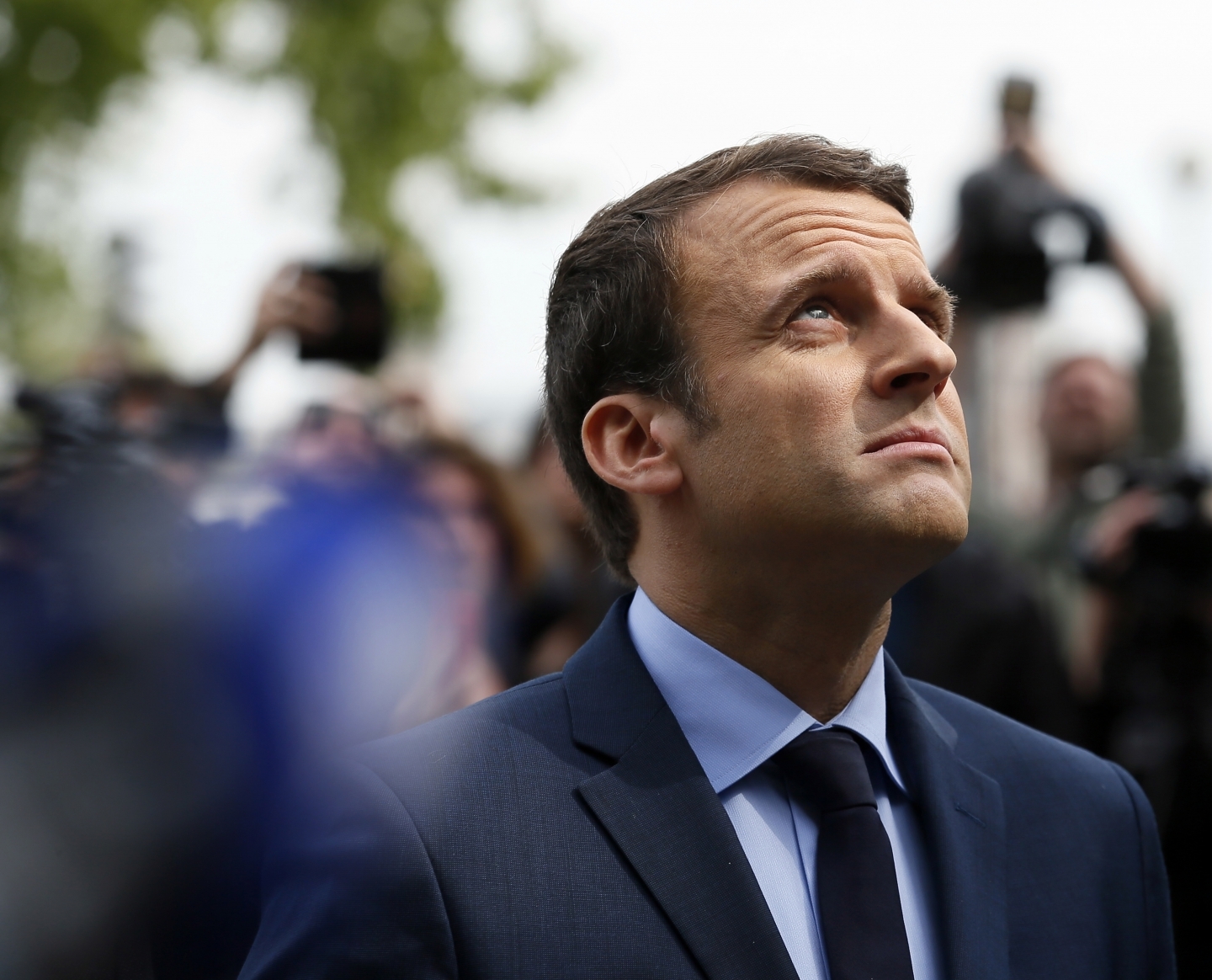 Following three decades of war, genocide, economic depression and the rise of political despotisms of both the left and the right, visionary Europeans launched a process of economic and political integration among the ancient states of the continent. "Unless we build a new world," said Jean Monnet, one of the architects of European unity, "the danger of war will hang over our heads."
For many decades, European citizens believed that integration — which grew over time from a customs union among six countries in Western Europe to encompass a single market, border-free travel and a common currency, and expanded to include countries once trapped behind the Iron Curtain — was central to Europe's peace, stability and prosperity.
This vision is now under pressure from nationalist and populist movements across Europe, including in France, as the first round of this year's presidential election confirmed.
Much of the attention since first-round results were released has focused on how centrist independent Emmanuel Macron, who captured nearly 24 percent of the votes, seems virtually assured of capturing the French presidency in the second-round runoff on May 7. In doing so, he would deny Marine Le Pen, leader of the extreme right National Front and second-place finisher, and prevent her becoming the first far-right leader in France since the 1940s.
Macron, a former investment banker and economy minister under President François Hollande, says that the European Union is not a source of French grief but rather part of the solution to the country's challenges. This almost constitutes a radical position among French politicians today. He has called for a revitalized Franco-German partnership to lead the European Union, and has praised German Chancellor Angela Merkel for maintaining "our common values and preserving our common dignity by welcoming and lodging refugees in distress."
Macron's strong showing was met with relief by leaders in Berlin and many other European capitals, as well as in EU institutions in Brussels, which feared that a collapse of the centre in France could threaten the euro and the entire European Union. Likewise, investors responded well to the prospect of an unabashed pro-European making it to the Élysée Palace, and backed a relief rally as markets across Europe rose sharply, with the euro jumping to a five-month high against the US dollar in the first day of trading following the vote.
Still, when the last bit of ticker tape is swept from the floor of the last election rally, an uncomfortable fact will remain: more than 40 percent of French voters cast their ballots for candidates who are hostile to European integration. Both Le Pen and far-left populist Jean-Luc Mélenchon, who made a late surge in the final weeks of the campaign and finished with 19.6 percent of the vote, blame the euro for many of France's economic problems, and want France to leave the European Union.
Le Pen has long vowed to renegotiate the terms of France's EU membership if she becomes president. "I want to destroy the EU," she said in a 2014 interview. She has called the European Union "deeply harmful" and "an anti-democratic monster." And unlike Macron, who has said that immigration is likely to boost France's economic growth, Le Pen calls immigration a threat to French culture and identity, and a burden the country can no longer tolerate.
But while Macron is a major advocate of European integration, he has warned that the status quo is unsustainable. He has said that the euro zone — a monetary union without a political union to support it — is incomplete, and will fail within a decade without major reforms.
He has called for a joint euro-zone finance minister and a common euro-zone budget, and to extend greater financial aid to member states in distress. These plans are likely to face resistance from German leaders, however, who have generally been opposed to the euro zone becoming a "transfer union" between rich member states and poor ones.
French voters now face a stark choice. Macron and Le Pen offer strikingly different visions of France, Europe and the European Union. On May 7 they will decide if they want a French exit from the European Union or greater French involvement in European affairs.
While Le Pen hopes to ride the wave of popular discontent that led to Brexit and the election of Donald Trump last year, current forecasts put Macron 20 points ahead in the second-round runoff. Many French still view the National Front as a threat to the country's core democratic values and principles. And many voters, while they may have no fondness for the euro or Brussels, are hesitant to abandon them. One recent poll found that more than 70 percent of French citizens want to keep the euro.
The European Union has endured trials and crises over the past decade — economic stagnation, repeated bailouts of Greece, a migrant and refugee crisis, the British decision to leave the European Union and the rise of populist movements — that have shaken its foundations to the core.
If Macron, as expected, soundly defeats Le Pen on May 7, and takes up the French seat on the European Council, he will find himself at the helm of a project that remains seriously embattled.
His test will be to provide a new vision for European unity that can be embraced by citizens, not just in Paris, but in Potsdam, Porto, Patras and Pisa as well.