2018 was a pivotal year for technology governance and for society's relationship with it. While there were countless headlines about the rise of automation and the ongoing fight against data breaches, there was also a notable shift. In 2018, people started to consider technology not as an inevitability, but as a choice. Stories of reclaimed agency and innovative regulation possibilities emerged globally. As the year comes to a close, here's a look back at the technology governance stories that made headlines.
Cambridge Analytica
Though a "techlash" was already brewing by late 2017, this year's Cambridge Analytica scandal — in which personal information from potentially hundreds of millions of Facebook users was harvested without informed consent and used for targeted election advertising — catalyzed citizens and governments alike. As a result, societal scepticism about Facebook and other social media platforms grew. Paired with the continued proliferation of fake news and associated social media manipulation, Cambridge Analytica inadvertently sparked calls for increased social media oversight and regulation.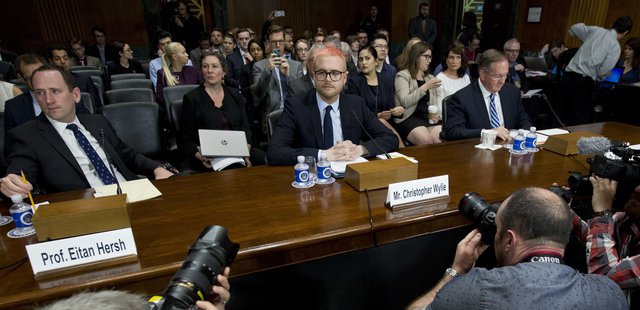 European General Data Protection Regulation
Technological regulatory capacity and impact was embodied by the European Union's General Data Protection Regulation (GDPR), which came into effect in May. The landmark legislation not only created a European regulatory framework for privacy, social media and algorithms, but also compelled companies around the world to comply, if they wanted to do business with Europeans as part of their services.
Almost overnight, other industrialized, democratic countries faced a policy deficit. While the GDPR is just the beginning of a larger effort to rein in global technology companies and protect citizens, no other country's policy comes close.
Ethics Application in Emerging Technologies
As governments begin to play catch-up on technology regulation, artificial intelligence (AI) and associated ethical frameworks are top of mind. It seems as if Canada, and in particular Quebec, seeks to be at the forefront of this emerging field. Over the last year, two major initiatives were born in Montreal: the Montreal Declaration for a Responsible Development of AI and the International Observatory on the Societal Impacts of Artificial Intelligence and Digital Technologies.
Yet, one province over, Google-affiliated Sidewalk Labs is encountering resistance in Toronto for its proposed smart city. The ethics of smart city development and data privacy have come into question among residents, and critics raise the issue of regulatory capacity. For example, when Facebook CEO Mark Zuckerberg appeared in Congress in relation to the Cambridge Analytica scandal, it became apparent that governments are currently limited in their ability to evaluate and keep up with a sprawling corporate titan like Facebook or Alphabet Inc., Google's parent company.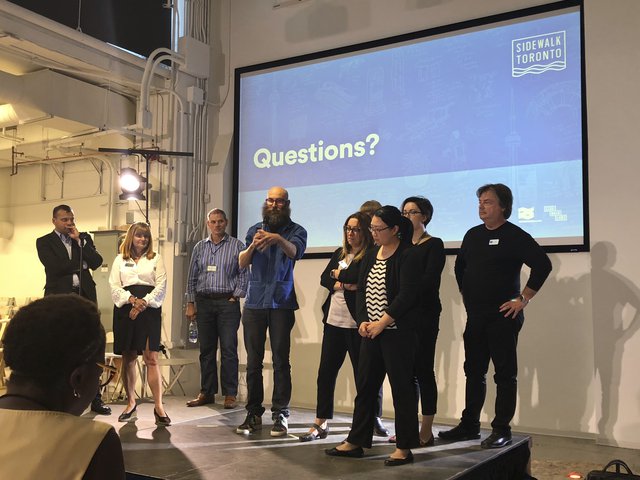 New Models for Data Governance
Data collection, use and storage sat at the core of the debate around Sidewalk Labs and their proposed urban development. While the planning and consultation process for the proposed smart city faced great criticism, there was a silver lining: it initiated discussions about new models for data governance. The concept of a data trust has emerged as one possible means of governing and securely sharing the data generated by the project. Most recently, The Logic reported that Waterfront Toronto (the non-profit government agency responsible for the renewal of Toronto's waterfront) has commissioned a primer on data trusts from MaRS Solutions Lab.
Data in Trade Agreements
Data governance didn't just take centre-stage in discussions of emerging technologies. In 2018, data found its way into a more traditional policy space: trade. The long awaited (and still ongoing) renegotiation of the North American Free Trade Agreement (now the Canada-United States-Mexico Agreement, or CUSMA) included new regulations and trade-offs regarding cross border data flows, intellectual property and data sovereignty. Critics of the new pact say Canada traded away its data sovereignty by agreeing to not pass laws that restrict the export of data and personal information, hindering future policy options and data governance initiatives.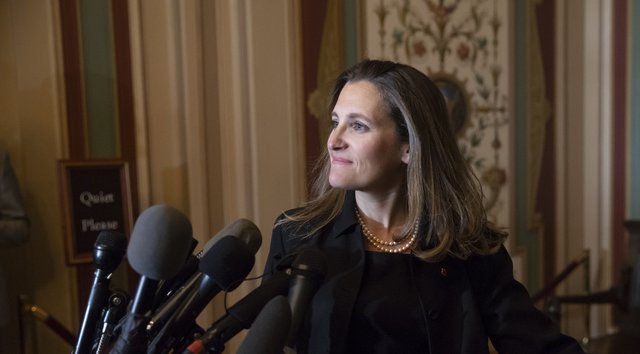 A National Data Strategy
Amid CUSMA renegotiations, Canadian government officials made a number of announcements about the development of a Canadian intellectual property (IP) strategy and consultations about digital transformation. These announcements marked an important recognition that more robust and responsive regulatory capacity, as well as domestic growth of IP and technology industries, is necessary in Canada.
Technology Governance in 2019
2019 is a federal election year in Canada, and the unofficial campaign has arguably started. Expect the promised digitally-focused strategies to be part of a renewed policy focus on the innovation economy. In the new year, Bill C-76, the Elections Modernization Act, will come into law, providing additional measures to protect election integrity and ensure that the campaign is not subject to the kind of interference and uncertainty experienced in the 2016 US presidential election or the Brexit referendum in the United Kingdom — among other examples. There are some concerns this new law does not provide enough privacy protections, and the government has responded that future changes to the law or additional measures may be taken in the new year.
2018 was a year of reclaimed agency for citizens. They took hold of rights, called for improved policy and put pressure on government and technology giants alike. This gives some reason to believe that regulators around the world will start taking greater action on, and interest in, the impact that Amazon, Alphabet, Facebook and others are having on not just the economy but politics, culture and society. Whether antitrust, fake news, privacy or security, there are a range of reasons to believe that regulators will develop improved technology governance over the next twelve months.