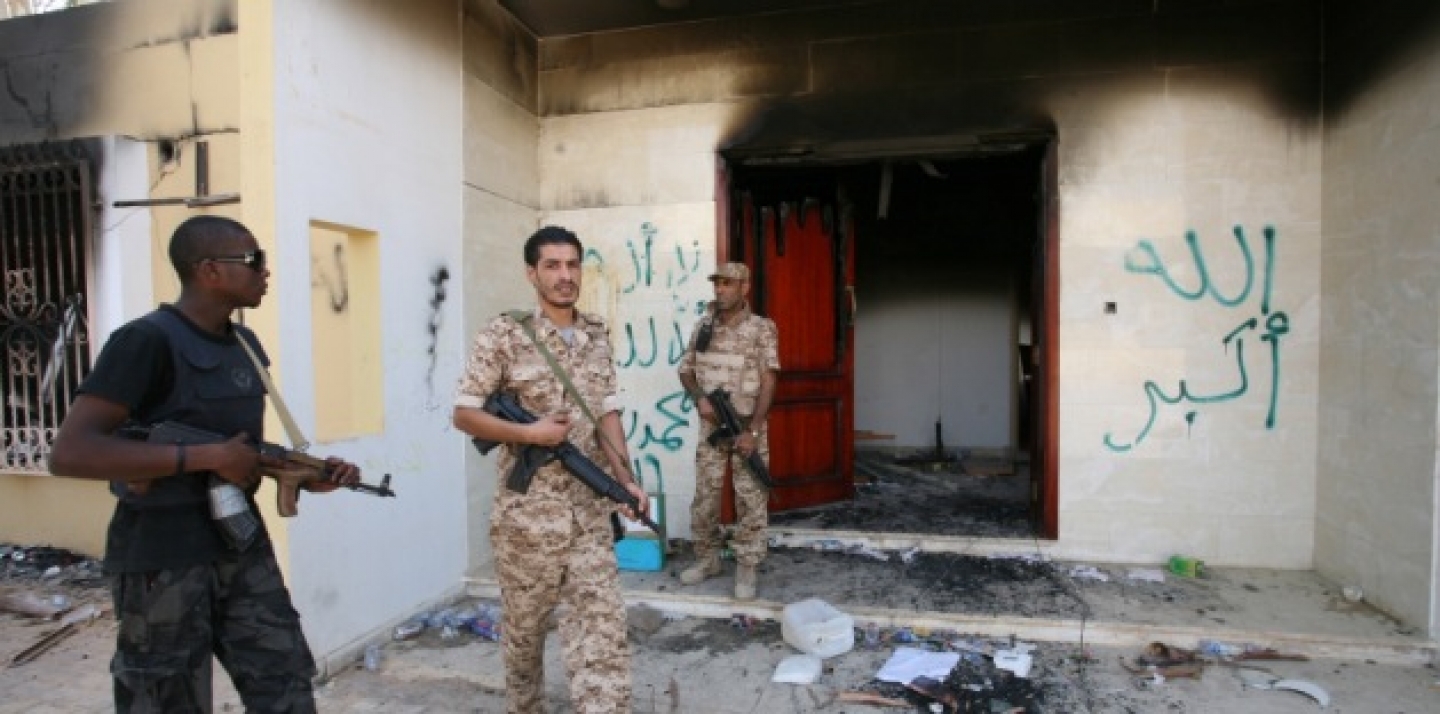 Last week, on the eleventh anniversary of the September 11, 2001 terrorist attacks, violent protests targeted US embassies throughout parts of the Middle East and North Africa (MENA), Asia and Europe. These intense demonstrations, one of which led to the death of US Ambassador to Libya Christopher Stevens and his colleagues, were in response to an inflammatory anti-Muslim film produced in the United States. To learn more about what this wave of violence means for US diplomacy in the Arab and Muslim world, we speak to CIGI Senior Fellow Bessma Momani.
CIGI: The security risks posed by this violence are quite obvious, as several embassies from Western governments were closed, at least temporarily, as direct or precautionary measures. While the Arab Spring has made progress toward democratic governance, some experts call attention to the "clash of civilizations" argument and suggest that the regional influence of Western governments is questionable.
Bessma Momani: I don't think calling this a clash of civilizations is accurate. The truth is that these are isolated protests and demonstrations by fringe groups that have been, and continue to be, disaffected by US foreign policies in the Middle East and beyond. Simply put, fringe parties have taken the rising populist sentiment toward this disgraceful film as a golden opportunity to express long-standing criticism of US policies. These fringe parties are no more representative of the entire Arab people than, say, the actions and views of the fringe elements in the United States that are behind the production of this film. Both groups are, unfortunately, hijacking the vast majority of moderates who want to live in a pluralist society that is respectful of a person's religious and political rights.
CIGI: What future do you see for Western, specifically US, diplomacy in the Middle East? Do these protests show that any progress toward cultivating a benevolent, pro-American influence has been lost in MENA? Should the next US president put a priority on having a footprint in the region — if so, what should that foreign policy look like?
Momani: Western diplomacy needs to be reassessed, not because of these protests and US embassies, but rather, because of its overall declining power, be it economic, political or military. The West today is cash-strapped and needs to forge broader alliances with new emerging market economies that are the new economic brokers in the world today. This new multi-lateralism is a reality that will take some time for Western nations to realize.
The United States has not always been seen as an honest broker in Middle East affairs and it lost a significant amount of goodwill in its invasion of Iraq in 2003. So the US needs to be careful not to overstep its power, yet there are high expectations on the US to solve outstanding problems in the region, like the crisis in Syria or heightened Israeli-Iranian tensions. This dilemma was well understood by the Obama administration and is in some ways was encapsulated by its notion of "leading from behind."
CIGI: How would you rate the response to these embassy attacks by new post-Arab Spring, democratic governments in MENA? Can the responses be considered promising for the Arab Spring movement? What challenges do the attacks and response to this film pose to these new governments?
Momani: New post-Arab Spring governments are caught between a rock and a hard place. They are trying to allow freedom of speech and protests, while previous autocratic governments would have cracked down on protests with violence. Hence the dilemma of these new governments: they do not want to encourage fringe protests, yet they do not want to act in the ways of their predecessors. Ultimately, these are new democracies that are trying to find their way. The Arab world cannot look back and will need to march forward with political liberalization.