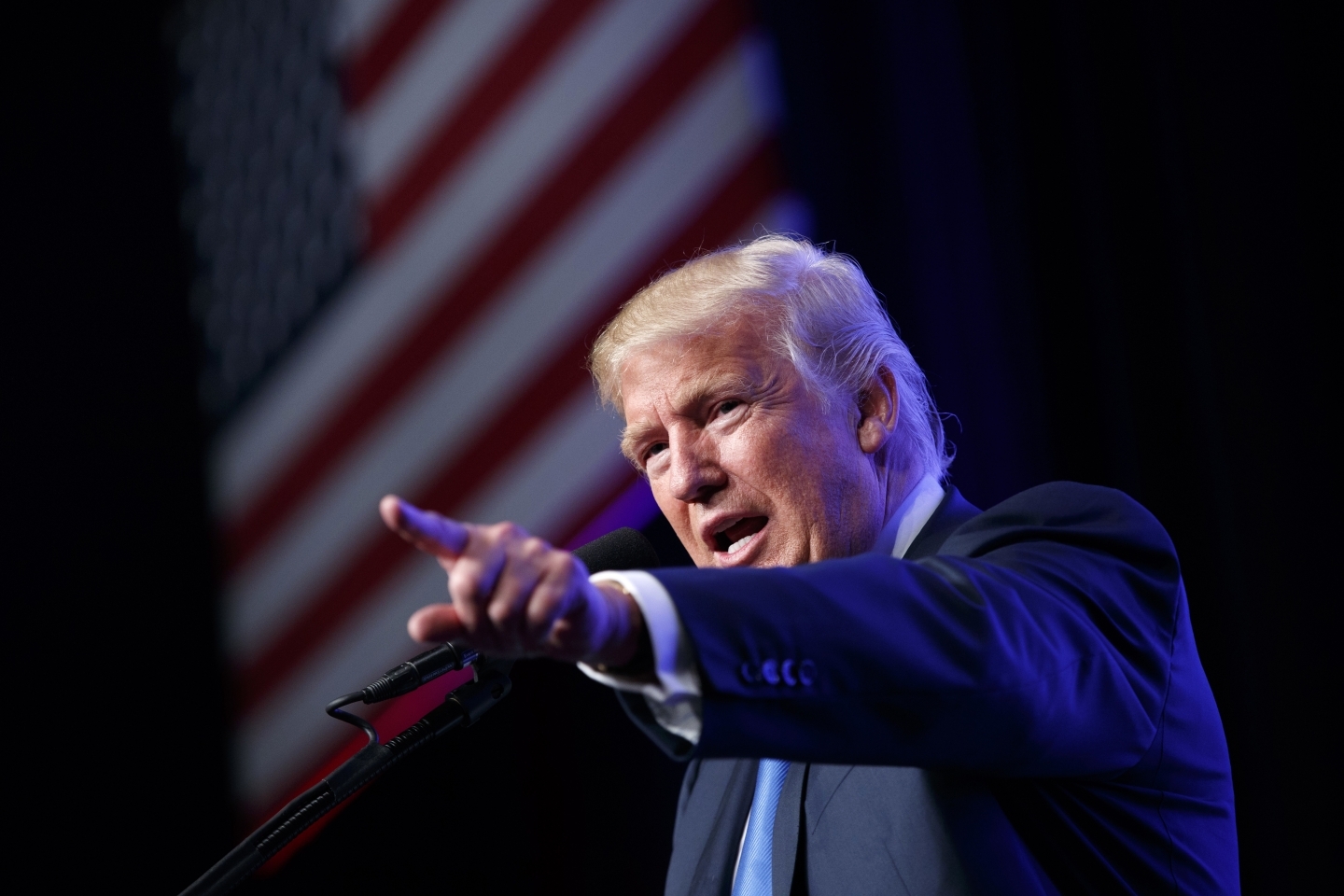 Now that Donald Trump's team are beginning preparations to move into the White House, you're not alone if you're wondering what exactly a Trump administration might do on the global security front.
President-elect Trump's unorthodox campaign gives us some clues as to what might come next. 
Here are four key areas to watch as Trump's global security priorities take shape:
1. The Mexican border wall
This probably won't happen. But building a wall along the border with Mexico – and having Mexico pay for it – was perhaps the best-known plank in Trump's foreign policy platform. A meeting between Trump and Mexican President Enrique Pena Nieto this summer produced no resolution and ended in a Twitter spat. But Mexico remains a key trading partner for the US, and neighbourly relations would depend on Trump being able to work with Mexico's leadership on shared issues like trade and drug trafficking, instead of just attacking it.
2. The Islamic State and terrorism
Trump's idea for fighting terrorism through immigration law has evolved. First he threatened to block all Muslims from the US; this later morphed into "any nation that has been compromised by terrorism," which could include France and Germany. Not only would this be ineffective, considering that many of the deadliest recent attacks in the US have been carried out by American-born attackers; it would play into the Islamic State narrative that America doesn't want to reach out to the Muslim world, and that the best response is to attack it from a separate Muslim caliphate. Trump has also threatened to fight IS by bombing its fighters' families, in violation of international law. Analysts agree that the chaos and destruction left by the post-9/11 invasion of Iraq was a major contributor to the rise of IS and other terrorist groups in the region, by destroying Iraqis' opportunities and fuelling resentment against the US and its allies. More civilian deaths at the hands of Americans will only do the same. Not to mention that if the US disregards the laws of war, it will lose its moral authority to hold other countries to account when they do the same.
3. NATO
Trump suggested this summer that US defence of its NATO allies would be conditional on the US getting something in return, before declaring in the Sept. 26 debate that he was "all for NATO" as long as it did more to fight terrorism. This apparent flip-flop may have been mildly reassuring for America's NATO partners – especially the small countries at the eastern frontier who fear Russian aggressions. But the real test would be if he sticks to this position once the alliance is tested or switches positions again.
4. Authoritarianism
Thomas Wright of the Brookings Institution said in an interview with The Atlantic that admiration for authoritarian leaders is a key part of Trump's worldview. He has complimented Saddam Hussein and Kim Jong Un, and his apparent fondness for Russian President Vladimir Putin is well-known. "He's also never said anything really about the importance of democracy or liberalism overseas," Wright said. Does this mean Trump intends to turn the US into an authoritarian state, if he won, with himself in the role of strong-man dictator? Likely not. But it would diminish the chances of the US standing up for citizens of dictatorial regimes abroad.