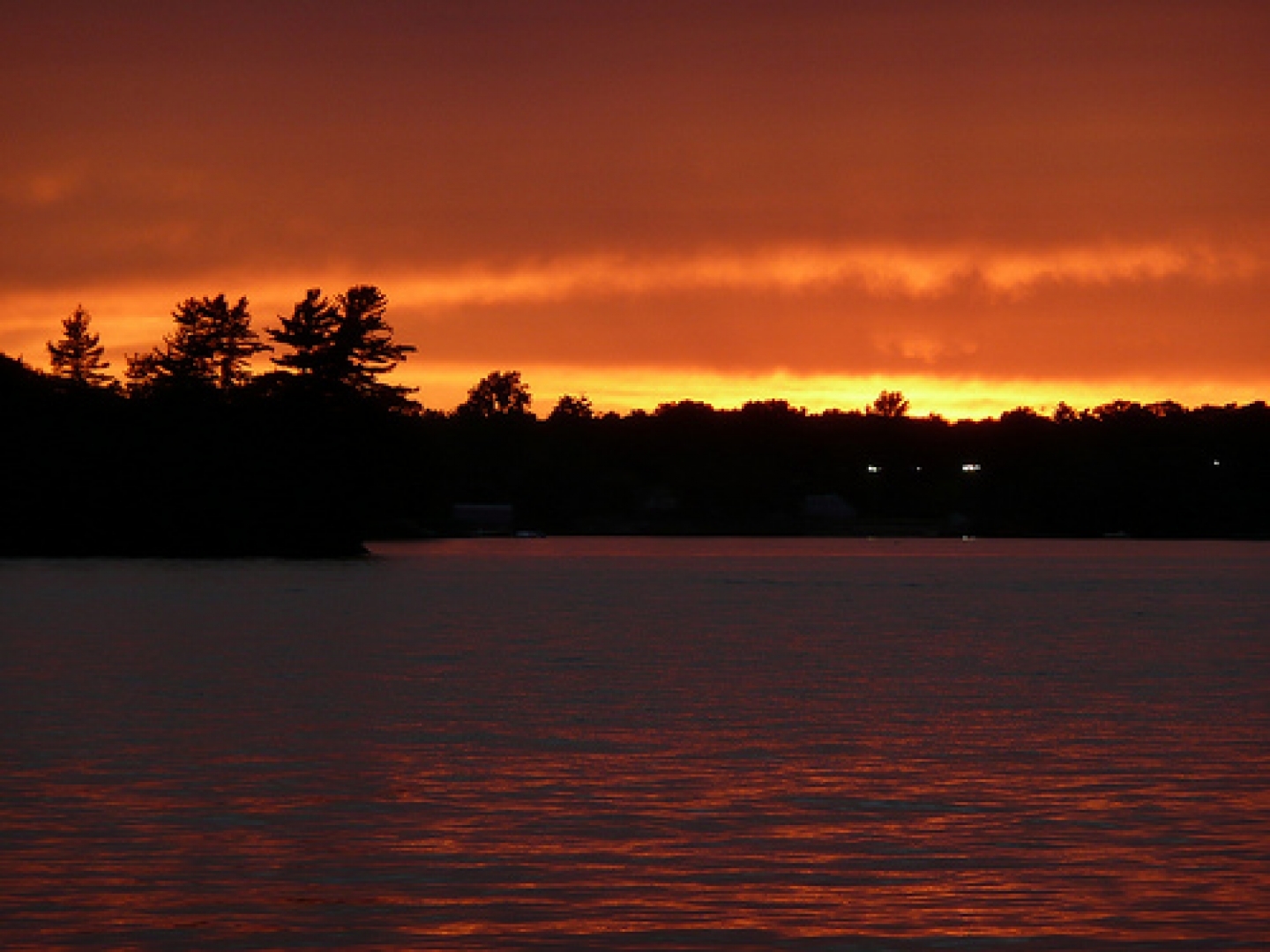 Climate change was expected to have a "relatively low profile" on Canada's global governance agenda in Muskoka.  But a spokesman for Prime Minister Harper confirmed yesterday that climate change will now be on the table at both the G8 and G20 summits, even if it's not quite on the official agenda. 
The G20 represents two-thirds of the world population, 85 percent of the global economy and 80 percent of the world's greenhouse emissions. In the past, G8 and G20 leaders have made commitments to curb carbon dioxide emissions.   
Under Pressure
The PMO had rejected calls from former Prime Minister Paul Martin to expand the G20 agenda to include global warming and poverty. The Government was also under pressure from Canadian opposition leaders, world leaders and environmentalists to add climate change to the agendas of this month's summits:
Internationally, in meetings with Harper last month in Ottawa, UN Secretary-General Ban Ki-Moon challenged:  "As a leader of the G8 and as chair of the G20 this year, and as one of the most developed countries in the world, Canada has a special role and a special responsibility to play. That's what I'm going to emphasize here," (Embassy).
Environmentalists have critiqued that if climate change was not on the agenda, it would be "a slap in the face" to countries that have been invited to a special summit session — Algeria, Egypt, Ethiopia, Malawi, Nigeria, Senegal and South Africa, as well as Colombia, Jamaica and Haiti — who arguably bear a heavier burden than industrialized countries when coping with the impacts of climate change.
Under the UN?
Although climate change may be discussed (as it relates to economic issues) by G20 leaders, Prime Minister Harper confirmed in Parliament that he sees the G20's role in this area not as UN usurper, but UN assistor.  Yet experts have concluded that the UN process cannot work: the UN is too big and too sensitive; it lacks Great Power leadership on national emissions targets and fiscal transfers.
Will the 'new beginnings' of global governance action on climate change emerge out of the fake lake? The prospects are unlikely.  But Gordon Smith and Paul Heinbecker, perhaps, have said it best: "No one said stopping and reversing climate change, the mother of all tragedies of the commons, was going to be easy"…
Deanne Leifso is a research officer at The Centre for International Governance Innovation. She has her MA in political science from the University of Waterloo, Ontario.
(Image Credit: Flickr user erin-thérèse)