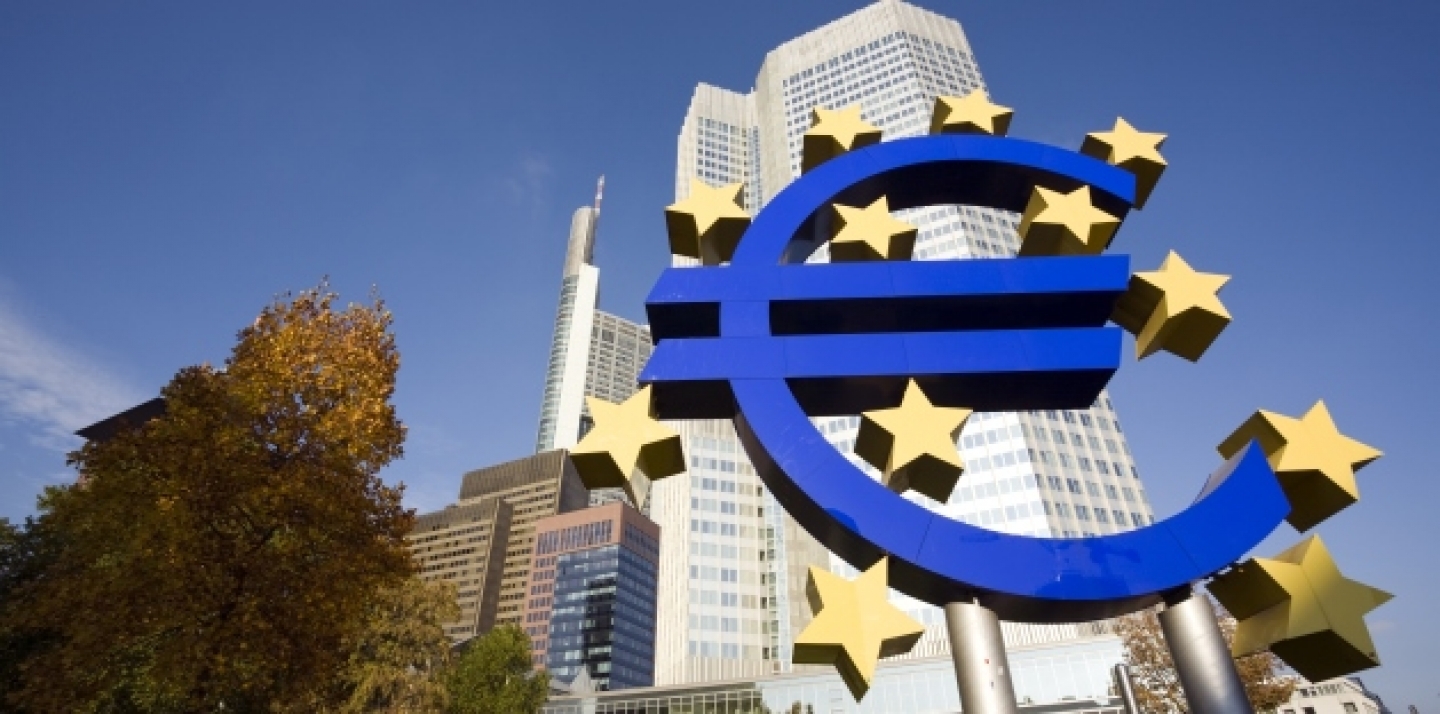 In advance of the International Monetary Fund's (IMF's) Spring Meetings, the Peterson Institute for International Economics (PIIE) and CIGI co-hosted Klaus Regling, chief executive officer of the European Stability Mechanism, to share his insights on the lessons learned and progress made since the euro crisis. Following Mr. Regling's speech, Reza Moghadam, vice chairman of Morgan Stanley and former director of the European department at the International Monetary Fund (IMF), and CIGI's Domenico Lombardi responded and engaged in a thought provoking discussion about what remains to be done to improve governance of the Economic and Monetary Union (EMU). Adam Posen, president of PIIE chaired the event.
Discussants highlighted the substantive convergence among euro-zone member countries since the start of the crisis in key economic measures; including unit labour costs, intra-eurozone trade, fiscal balances, and measures of structural reforms and the regulatory environment. The panelists also pointed to several institutional innovations as a major success in improving the cohesion and resilience of the euro zone. These include, among others, the European Stability Mechanism (ESM), the Banking Union, strengthening fiscal rules, and improving information sharing and surveillance within the EMU.
Reza Moghadam pointed out that at the beginning of the crisis, the euro zone was facing three constraints: no exit, no bailout, and no debt restructuring for sovereigns; however, two of these constraints had to be addressed to save the third. He commended the ESM for "in a way" providing a framework for restructuring and for bailout which he argues can increase the cohesiveness of the EMU and therefore boost its competitiveness in international fora.
Despite progress, discussants pointed out that there remain discrepancies in the relative economic strength and potential of euro-zone member countries and stated that structural reforms and more governance innovations are required. Domenico Lombardi pointed out that regional institutions, including the ESM and the resolution mechanism of the Banking Union, have too few resources to address potential future crises in larger euro-zone member countries (for example, Italy or Spain).
ESM pool of funds too small to be an adequate LOLR for sovereigns in #eurozone, says @domeniclombardi @CIGIonline @PIIE_com #IMF

— Samantha St. Amand (@samstamand) April 15, 2015
Building on that and consistent with the new banking regulatory framework that foresees investor's bail-in, Lombardi noted that the euro zone should support the introduction of a fair and orderly sovereign debt restructuring mechanism. Even if euro-area policymakers do not deem it useful for a euro sovereign, the euro zone – as a global systemic player – has a strategic interest in improving on the current debt architecture.
Reza Moghadam supported this call. On the broader euro area policy framework, he questioned whether amending existing rules is adding to their complexity and called for a simpler, and therefore more politically satisfying, fiscal mechanism in order to improve implementation.
Klaus Regling agreed that a rules based approach is too complicated and called for a transition from rules to joint-decision making and common institutions. He indicated that further integration is likely, with current proposals under consideration including a euro-zone finance minister, creating a "fiscal capacity" for euro zone, joint decision making for structural reforms, and enhancing democratic processes.
Regling also argued that stronger risk sharing could improve the strength and stability of the EMU. He suggested a few mechanisms that could be implemented without requiring a change in the European Treaty, permanent fiscal transfers or debt mutualisation, including a common system of minimum unemployment benefits, a "rainy day" fund, and targeted fiscal capacity for structural reforms. Beyond these measures, Regling envisages eventually amending the Treaty to, for example, incorporate inter-governmental agreements such as the Banking Union and the ESM.
Despite a stronger role for regional institutions in surveillance and crisis resolution since the euro crisis, the panelists still agreed that the IMF has its place both in providing additional support through its technical capacity in surveillance and in its capability to scale up assistance when regional mechanisms fall short.