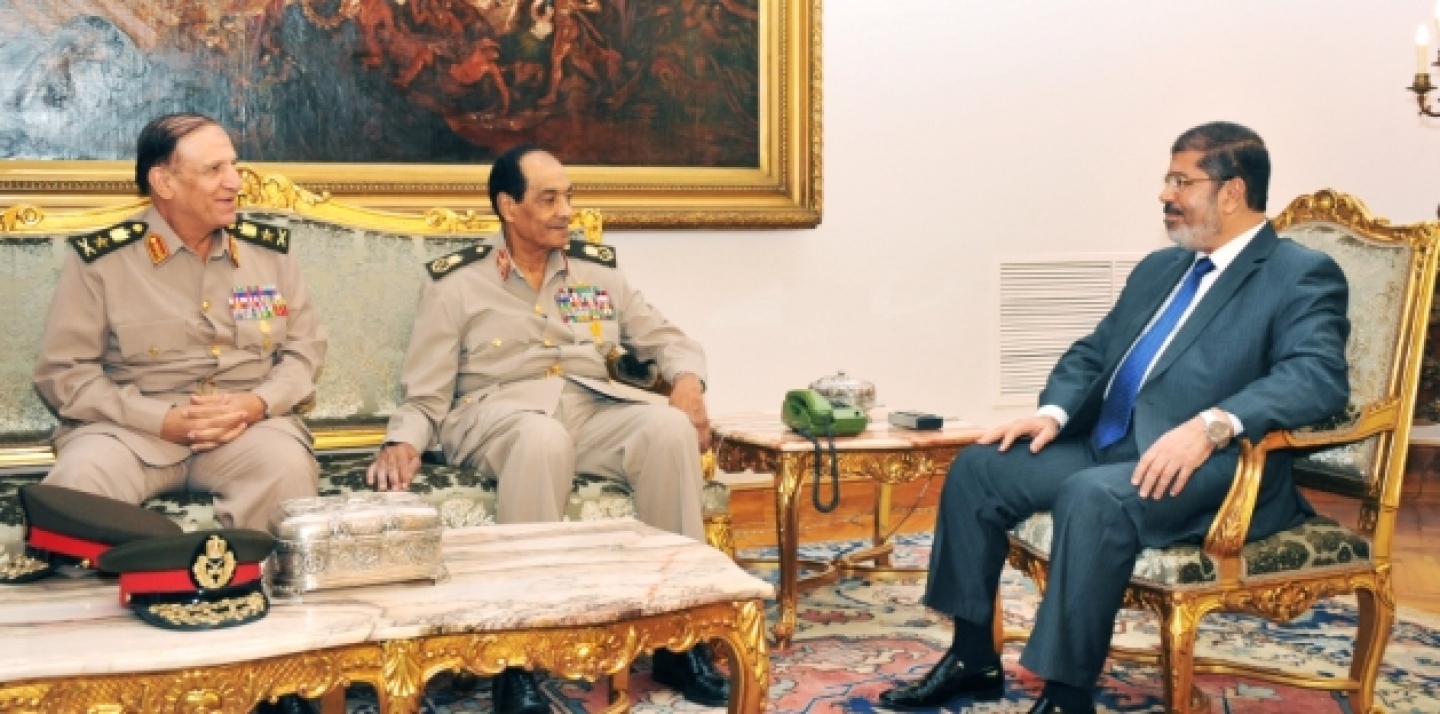 What to make of the change of guard in Egypt's military. President Mohamed Morsi has sacked long-time Defence Minister Hussein Tantawi and Chief of Staff Sami Anan, while appointing them as advisors to the president. Was this really a civilian counter-coup d'état or an inside fix? I think the latter. Tantawi and Anan are statesmen par excellence – willing to be sacrificial lambs. After the raid on Egyptian military posts in Sinai last week, the people were furious. Adding fuel to the fire, Morsi didn't attend the funerals and his previous partisans, the Muslim Brotherhood, blamed external agents for the attack attempting to ruin ties with Gaza's Hamas party.
Someone, and yet no one, is paying the price of incompetence. Sacrificing the top brass will achieve two goals. First, it will strengthen the illusion of the president's powers, amid criticism from as far wide as liberals to Salafists that no revolution took place. In other words, it will boost Morsi's failing image at a crucial time of transition. Second, removing the geriatric old brass allows for considerably younger military officers to lead with fresh ideas and to better coordinate the transition.
It should be no surprise that the U.S. government, Egypt's main benefactor of military and foreign aid, expressed that the new defence minister is a friend and that change was expected. Today the two old guards were decorated with medals and will escape any potential prosecution for bad behavior. In Egyptian politics, it is rarely as evident as it seems.