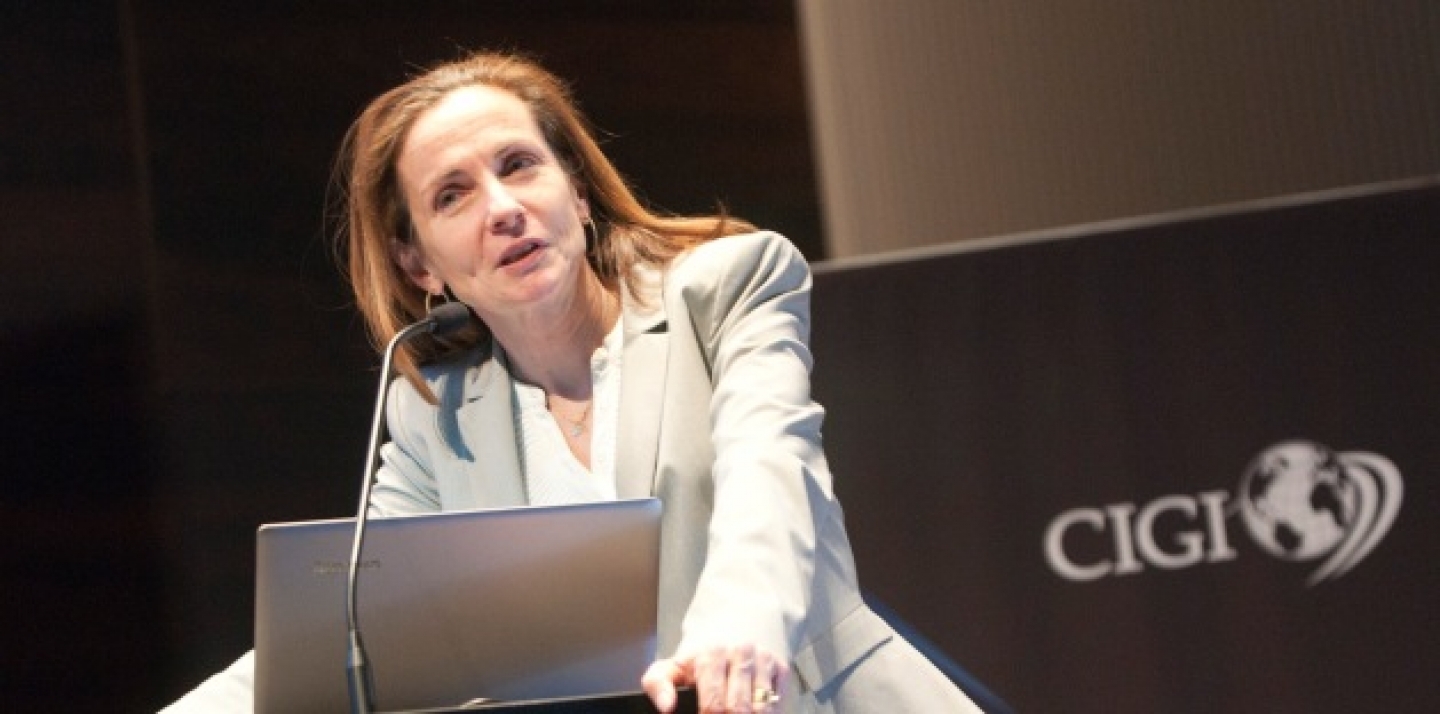 While Africa's recent economic growth is widely recognized, its sources and likely staying power are much less understood. During this week's signature lecture "Africa's Quiet Revolution," guest speaker Margaret S. McMillan, associate professor of economics at Tufts University, cleared up many misconceptions about Africa's progress and, most importantly, its prospects for a promising future.
"I call it 'Africa's quiet revolution' because it's not in the headlines...What's in the headlines is 'Africa is growing rapidly, but commodity prices have been rising quickly too, so it's probably just another growth spurt, and who knows what's going to happen when commodity prices fall.'"
McMillan's keynote tackled this common belief that the recent boost in Sub-Saharan Africa's economic momentum cannot be sustained — that it is fueled only by the current commodity boom. It is not difficult to understand why many observers are skeptical, given that Africa's last surge of economic growth during the 1970s slowed to a halt when commodity prices collapsed. But McMillan's research suggests that current growth can actually be sustained for the long-term, and that changes taking place are structural and permanent.
"There are important structural changes taking place in Africa's economies that are rather encouraging," McMillan said. The changes come in the form of improved productivity growth and declining labour force in the agriculture sector, as well as improvements in governance and increased education levels of rural children. "For African countries, the ability to grow via structural change is very great because they still have a lot of labour in these very low productivity sectors (basically subsistent agriculture), and moving it into other sectors of the economy where productivity will be higher could be a big boom to economic growth. I'm not saying it's going to be easy. It requires other opportunities that are going to be lucrative, and it sometimes requires moving people. But still, it could be a source of rapid growth for Africa," she explained.
McMillan noted that roughly half of Africa's recent economic growth is as much a result of structural change as well as a rise in productivity across different sectors. "The structural change largely characterized by a decline in the share of the labour force employed in agriculture, the least productive sector in Sub-Saharan Africa; and the structural change largely characterized by a very small increase in the share of the labour force engaged in manufacturing and a much more substantial increase in the share of the labour force engaged in services."
What's causing these changes to take place, and why will growth continue rather than decline this time around? McMillan believes "a big part of the explanation has to be improvements in the quality of governance." While the prospects for sustaining this new growth are promising, McMillan pointed out that there is still a long road ahead.
"They've come from a long period of stagnation and decline. Finally there's growth. Finally people are starting to move out of agriculture into other activities. The question is, can this momentum be sustained? And I'm hopeful, because of the improvements in quality of governance. But there are some key issues that still need to be dealt with. Population is growing really rapidly, and there are lots of very young people; young people who are having a hard time finding jobs. People are moving out of agriculture, but they're moving into primarily informal sector jobs. Even if they're going into manufacturing, the jobs tend to be in the informal sector. This is a good thing. We would rather have them doing that, than being stuck in subsistence agriculture."
McMillan's analysis on Africa's quiet revolution is mainly positive, and inspires hope for continued growth and modernization. Though the journey may be long, and there most certainly will be some bumps along the way, Sub-Saharan Africa looks to be finally heading in the right direction.
To watch this lecture, visit: http://www.cigionline.org/videos/africas-quiet-revolution.
HAVE YOUR SAY: If you attended this lecture, caught the webcast or watched the archived video, we would love to hear your thoughts the presentation. Start a dialogue by adding your comments below.
Though the journey may be long, and there most certainly will be some bumps along the way, Sub-Saharan Africa looks to be finally heading in the right direction.