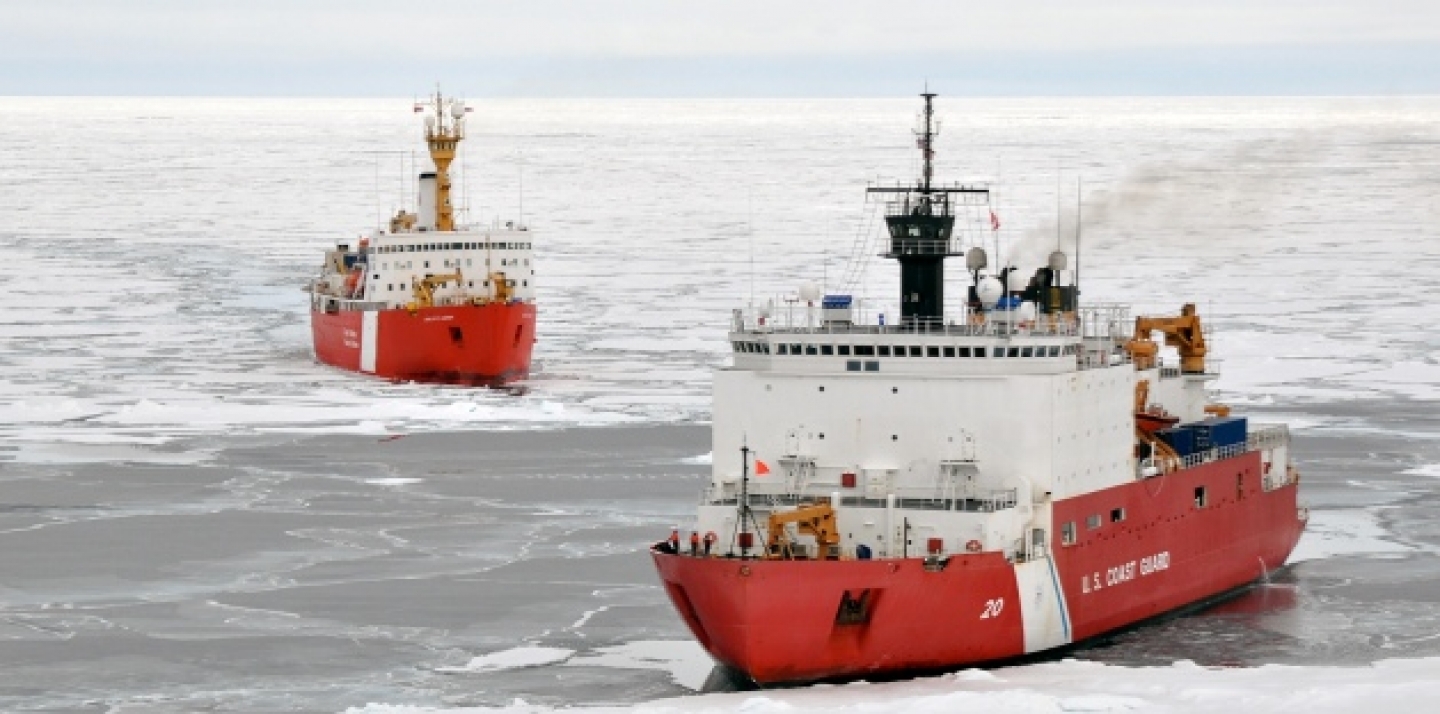 From territorial claims to resource extraction, the Arctic increasingly remains a venue for competing interests. To learn more about what's in store for this region in 2014, we speak to CIGI Senior Fellow John Higginbotham, who leads CIGI global security research project on Arctic governance.
CIGI: Just before the New Year, the Canadian government announced that it would lay claim to the North Pole, filing a submission to the UN Commission on the Limits of the Continental Shelf. What will this move by Canada mean in terms of conflicting Arctic interests with other countries such as Russia and Denmark?
John Higginbotham: Diplomatically, this move was not a big deal. Experts in Russia and Denmark will have understood this. Problems, if any, will come if politicians encourage a tit-for-tat battle of patriotic headlines.   
The government's North Pole claim was symbolic, and, Santa jokes aside, is best understood in its domestic political context. The UN process to consider the submission is slow but strong, and recourse to peaceful bilateral resolution of disputed territorial claims is supported by all littoral states. 
Economically, the seabed in the vicinity of the North Pole is one of the most challenging and expensive in the world to exploit. Canada has clear claim to other, more accessible Arctic waters and seabed in its exclusive economic zone and undisputed continental shelves. 
CIGI: You recently commented to The Canadian Press that, "Where there's cargo to make money, ships will go." If it's not traditional security concerns, will economic development, such as transportation activity by private companies, be the motivating factor for governments to fund development in the Arctic — particularly for Arctic states that lag behind others interested in the Arctic?
Higginbotham: Ships will indeed follow profit, and competition will eventually produce shorter, faster and less polluting Arctic supply chains. But safe and responsible Arctic destination and transit passage in the Canadian Arctic by more and more ships, during longer and longer seasons, will require significant new thinking and resources. 
Countries such as Canada lag far behind Russia and Scandinavia in the development of their Arctic maritime economic potential. Private sector activity in the Canadian Arctic will need to be facilitated and stimulated by more systematic and future-oriented federal government investment in infrastructure such as icebreakers, ports, search and rescue, aids to navigation, oil spill prevention and mitigation, and communications. Southern Canada was developed throughout its history by extensive government facilitation of private sector activity. This was done through the building of new infrastructure like railways, roads and ports. The same is needed in Canada's North.      
CIGI: According to the Government of Canada, its chairmanship of the Arctic Council, from 2013–2015, will "put Northerners first" and focus on "responsible Arctic resource development, safe Arctic shipping and sustainable circumpolar communities." What progress can we expect in 2014 on these priority issues? What would be your recommendations?
Higginbotham: I agree strongly with these priorities, and I have no doubt that these will be reflected in our Arctic Council activities from 2013–2015. The Arctic Council is a very useful consultative body with strong environmental and scientific roots, but is still working to prove its value in the very important economic areas Canada has put forward as priorities. Moreover, it is not yet clear that Canada has a national Arctic plan and new resources to put these priorities into effect at home, an essential condition of international leadership. Our Northern and Arctic strategies do not take fully into account changes taking place in the Arctic Ocean and the Canadian territories that border it. 
I would recommend that the federal government launch a blue ribbon, arms-length Arctic Review Panel that looks critically, but constructively, at this country's domestic and international Arctic policies and programs.