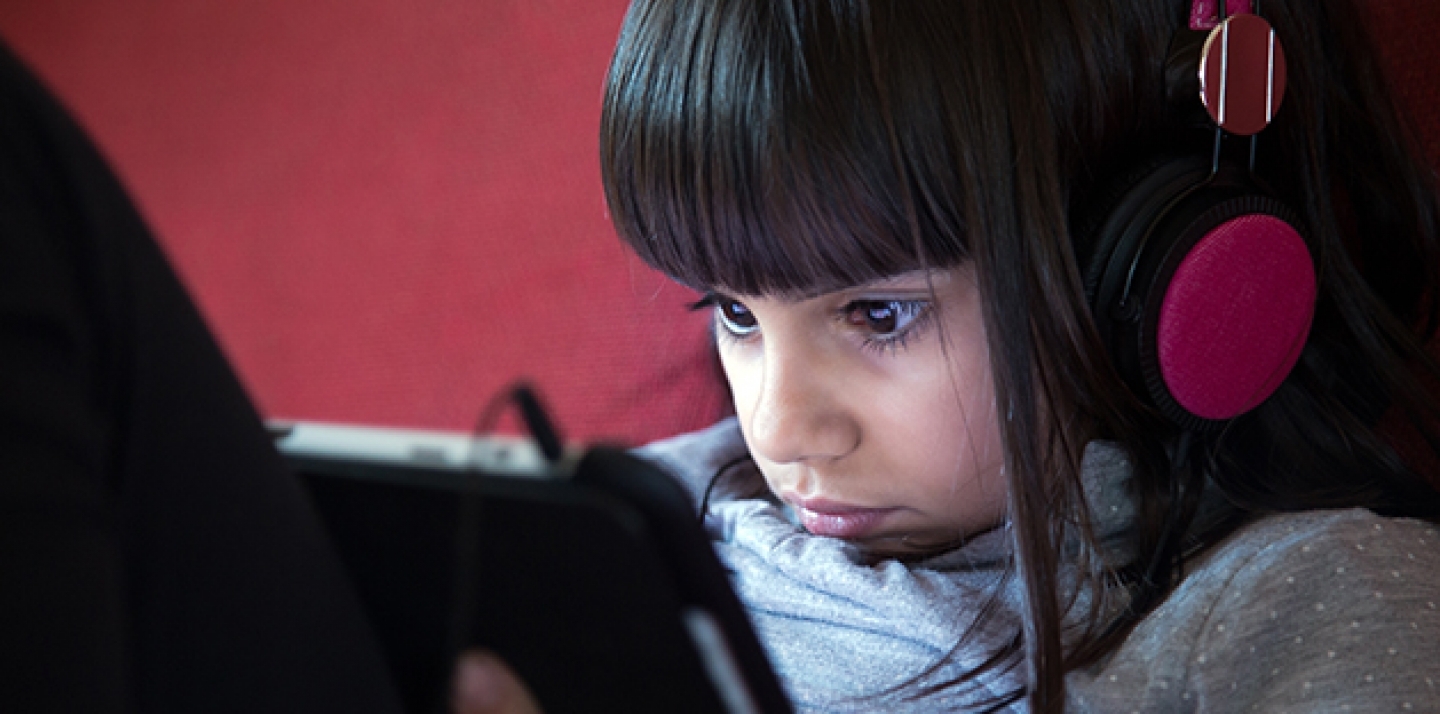 Current estimates show that one in three Internet users are children — a number likely higher in lower-income countries where most Internet growth is happening. As children's experiences worldwide are increasingly informed by their use of the Internet, the realization of their rights will depend on both their offline and online environments.
Are we — the global community — doing enough to promote and protect children's rights in our deliberations on the future of the Internet?
On November 10, Brazil will host the tenth annual Internet Governance Forum — a multi-stakeholder platform bringing together not-for-profit, private sector, technical community, government and multilateral representatives who hold stake in the future of the Internet. It is time for these actors to embed the rights of children in all the activities, policies and structures of Internet governance.
In 2003, the global community came together at the first World Summit on the Information Society — a United Nations sponsored conference. At this event, the Geneva Declaration of Principles were adopted and explicitly recognized young people and children as "the future workforce and leading creators and earliest adopters of [information communications technologies]," whose rights and wellbeing had to be respected in the development of ICT applications and operation of services. 
Yet since the Declaration, children are rarely mentioned in any discussions on the future of the Internet, its governance and principles. Notable exceptions are efforts to protect children from online abuse and exploitation. But while these are important issues, sole focus on negative aspects of the Internet positions children only as victims and neglects their agency and rights to information, education, freedom of expression, privacy and participation.
How did the broad spectrum of child rights, including the rights to participation, privacy and information, get side-lined from the global discussion?
In a recent report, my co-author Sonia Livingstone aptly notes how astonishing it is that "policymakers debate Internet governance as if all users were adults or, failing that, carefully protected by informed parents." Importantly, organizations representing children's interests are often unable to take part in the evolving Internet governance process and advocate on children's behalf due to lack of awareness, expertise and resources.
The special status of children needs to be sufficiently recognized in both national and cross-national deliberations, as guaranteed by the Convention on the Rights of the Child, and take into account that children: have particular educational and informational needs; cannot enter into contracts or licences, or easily seek redress as minors; often use online services targeted at adults; and, are generally unaware of what happens to data and information collected from them.
Even though children appear to know more than their parents and caregivers, they are not all Internet savvy, nor do they always understand the norms and standards of the online environment and its safety and privacy risks. This lack of understanding is even more pronounced in settings where — for reasons of poverty, migration and orphanhood — children lack daily guidance and support from parents.
The responsibility for the realization of child rights in the digital world therefore lies not only with parents but all those stakeholders who constitute the ecosystem of Internet governance: not-for-profit, private sector, technical community, government and multilateral representatives.
In the aforementioned report, Livingstone, our colleague John Carr and I recommend the adoption of age appropriate measures, policies and approaches that specifically cater for children. We call for the recognition that child rights are not mutually exclusive and not at odds with the basic principles of multi-stakeholder Internet governance:  human rights and shared values, openness, universality, protection from illegal activity, cultural and linguistic diversity, innovation and creativity. We recommend that the Internet community better understand how children's rights are underpinned by Internet design, provision and governance through cross-national research. We call for the development of mechanisms that foster dialogue between Internet governance bodies and children or their representatives. 
And finally, we call for all actors in Internet governance to take note that implementation of child rights in the digital space requires empowerment and participation of child users in ways that foster their creativity, innovation and societal engagement and above all a "seat" at the Internet governance table.
Jasmina Byrne is a senior researcher with UNICEF in Florence, Italy. She has recently published a paper with the Global Commission on Internet Governance, on which this blog is based. The views expressed in this piece are of the author and not UNICEF.
Are we — the global community — doing enough to promote and protect children's rights in our deliberations on the future of the Internet?