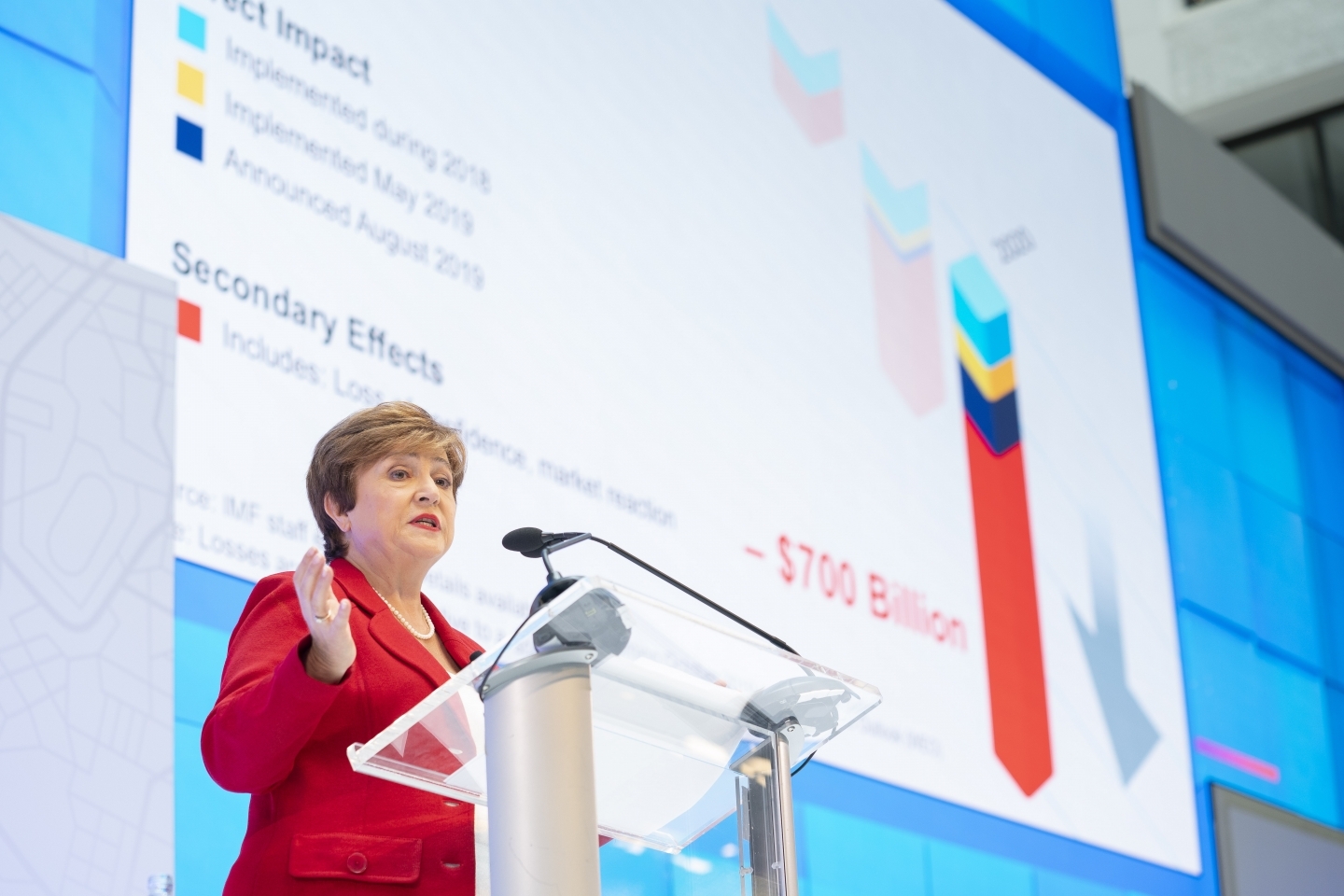 The annual meetings of the International Monetary Fund (IMF) and the World Bank, which will be held this week in Washington from October 14 to 20, will be grim. The leaders of the two institutions aren't even trying to hide it.
"In June, the World Bank Group forecast that the global economy in 2019 would grow at 2.6%, the slowest pace in three years," World Bank president David Malpass said in a speech at McGill University in Montreal on October 7. "We now expect growth to be even weaker than that, hurt by Brexit, Europe's recession and trade uncertainty. Moreover, in much of the developing world, investment growth is too sluggish for future incomes to rise in a meaningful way."
The following day, Kristalina Georgieva, the IMF's managing director, used her pre-meeting address to set an equally foreboding tone. Two years ago, economies representing 75 percent of the world's gross domestic product were accelerating; now, 90 percent of the global economy is slowing. "The global economy is now in a synchronized slowdown," she said.
During the "synchronized upswing" of two years ago, Christine Lagarde, the previous IMF chief who left last month to take over leadership of the European Central Bank, urged countries to fix the roof while the sun was shining. They didn't listen. US President Donald Trump started trade wars on multiple fronts and inflated the deficit back to US $1 trillion, where it has been in the aftermath of the Great Recession. China continued to pile up debt. Germany refused to stimulate domestic demand even as the European economy began to stagnate.