---
Participation in this event is by invitation only
---
Co-organized by the Seoul International Forum and Canada's Centre for International Governance Innovation (CIGI), the Canada-Korea Forum meets annually to discuss key issues affecting the state of relations between Canada and Korea as well as to provide insights and forward-looking advice to governments, businesses and other stakeholders involved in the relationship. The Forum consists of a high-level group of Koreans and Canadians drawn from business, academic institutions and think tanks, as well as current and former government officials.
Event Speakers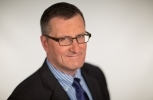 CIGI Distinguished Fellow and Director of the Global Security & Politics Program
Fen Hampson is a distinguished fellow and director of the Global Security & Politics program, overseeing the research direction of the program and related activities. Previously, he served as director of the Norman Paterson School of International Affairs and will continue to serve as chancellor's professor at Carleton University. He is the recipient of various awards and honours and is a frequent contributor to the national and international media.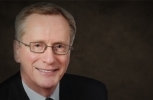 CIGI Distinguished Fellow
Len Edwards joins CIGI in May 2013 as distinguished fellow, where he co-chairs and leads the Global Security & Politics research project on enhancing security cooperation between Australia and Canada in the Asia-Pacific. Previously, he held senior roles in Canada's public service, including G8/G20 Sherpa, Ambassador to Japan and Korea, and Deputy Minister of Foreign Affairs.