Director of the Global Economy Program Domenico Lombardi, and Senior Fellows Kevin Carmichael and Pierre Siklos will attend a meeting co-hosted by the Institute of International Finance (IIF), Banco de Crédito del Perú and Banco Bilbao Vizcaya Argentaria. The 2015 IIF Annual Member Meeting will discuss key challenges for the global economy and financial markets in a changing regulatory environment, with a special focus on Latin America and emerging markets.  The meeting will attended by an influential audience of the world's leading bankers, investors, insurers and policymakers and will feature insights from global CEOs, Chairmen, policymakers and leading economists.
Event Speakers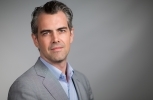 Kevin Carmichael is a CIGI senior fellow and a national business columnist for The Financial Post. Kevin began his career in journalism reporting with The Canadian Press between 1998 and 2000. He worked at Bloomberg News, first in Ottawa and then in Washington, DC, between 2000 and 2005. While at Bloomberg, he covered the Bank of Canada, the US Treasury and also visited several countries as a member of the Treasury's press pool. Kevin joined The Globe and Mail in 2008 as the national business correspondent.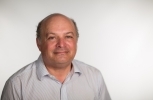 Pierre Siklos is a CIGI senior fellow. His research interests include applied time series analysis and monetary policy, with a focus on inflation and financial markets. Pierre is a research associate at Australian National University's Centre for Macroeconomic Analysis and a senior fellow at the Rimini Centre for Economic Analysis.