From the CBC to Fox News Channel, Al Jazeera and the BBC, the international news we receive comes from different countries with different national interests and viewpoints. But how does national identity of the journalists, media companies or audiences affect the reporting of conflicts and crises that surround us?
To explore this question, The Centre for International Governance Innovation (CIGI) and Canadian International Council Waterloo Region Branch are proud to present the 5th annual media panel, "Bordered Biases: National Identity in World News Coverage."
To be held Wednesday, May 30, 2012 from 7-9:00 pm in the CIGI Auditorium, this year's panel will be moderated by Steve Paikin (Anchor and Senior Editor of TVO's The Agenda with Steve Paikin). Panelists include Mitch Potter (Washington Bureau Chief, The Toronto Star); Kevin Carmichael (Washington Correspondent, The Global and Mail and Report on Business); Tony Burman (Professor at Ryerson University's School of Journalism and former head of Al Jazeera English and CBC News); and Diana Swain (Senior Investigative Correspondent, CBC News).
Event Speakers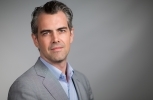 Kevin Carmichael is a CIGI senior fellow and a national business columnist for The Financial Post. Kevin began his career in journalism reporting with The Canadian Press between 1998 and 2000. He worked at Bloomberg News, first in Ottawa and then in Washington, DC, between 2000 and 2005. While at Bloomberg, he covered the Bank of Canada, the US Treasury and also visited several countries as a member of the Treasury's press pool. Kevin joined The Globe and Mail in 2008 as the national business correspondent.