Jim Boughton will present his paper CIGI Essays on "International Finance: Volume 2 — International Finance: Can the System Be Saved?" to senior officials at the Bank of Canada. Paul Jenkins will also attend.
Event Speakers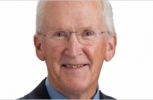 James M. Boughton is a CIGI senior fellow. He is a former historian of the International Monetary Fund (IMF), a role he held from 1992 to 2012. From 2001 to 2010, he also served as assistant director in the Strategy, Policy, and Review Department at the IMF. At CIGI, James's research focuses on the evolution of Canada's role in international governance since the 1940s and the potential for further evolution in the near future.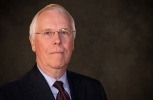 Paul Jenkins is a CIGI distinguished fellow. He provides strategic advice to CIGI, including activities related to CIGI's partnership with the Institute for New Economic Thinking (INET) and broader macroeconomic issues. His own research focuses on international policy coordination and financial stability, with a particular interest in the G20. From 2003 to 2010, he served as senior deputy governor of the Bank of Canada.