The Centre for International Governance Innovation (CIGI), in partnership with Wilfrid Laurier University, Conrad Grebel University College and Global Peace Centre Canada, is pleased to present a lecture and discussion with Pakistani diplomat Ziauddin Yousafzai. 
Toor Pekai Yousafzai, mother of Nobel laureate Malala Yousafzai, will also give brief remarks as part of this presentation. Andrew Thompson, CIGI Senior Fellow, and Lowell Ewert, Director of the Peace and Conflict Studies Program at Conrad Grebel University College, will provide introductory remarks. Neil Arya will moderate a discussion with Ziauddin Yousafzai.
Event Speakers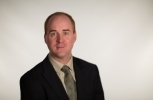 CIGI Senior Fellow
Andrew S. Thompson is a CIGI senior fellow, effective November 2014.  A specialist in the fields of international human rights, civil society movements and fragile states, Andrew is adjunct assistant professor of political science at the University of Waterloo and the program officer for the global governance programs at the Balsillie School of International Affairs.