Watch the live webcast at: 
http://webcast.jhu.edu/Mediasite/Play/d33e4167de4446feab14ebc3a42b1b111d
In today's world, the idea of world leaders gathering in the midst of economic crisis has become all-too familiar. But the summit at Bretton Woods in 1944 was the only time countries from around the world have agreed to overhaul the structure of the international monetary system. And, what's more, they were successful, establishing the International Monetary Fund and the International Bank for Reconstruction, which is today part of the World Bank. Some would argue that this was the closest to perfection the world's economy has ever been, and contemplate if the demise of the Bretton Woods system is behind our present woes.
The US-Korea Institute at SAIS and Reinvetting Bretton Woods Committee invite you to join us for a discussion of the history of the Bretton Woods summit, the role the Bretton Woods system plays today and how that role will evolve to address the growing multipolarization of the global economy.
James Boughton
Former Historian of the IMF
Senior Fellow, Center for International Governance Innovation
Harold James
Professor of History and International Affairs, Princeton University
Senior Fellow, Center for International Governance Innovation
Ed Conway
Economics Editor of Sky News and Author of The Summit
Moderated by Ousmene Mandeng
Managing Director, Global Institutional Relations Group, Pramerica Investment Management
with Opening remarks by
Marc Uzan Director
Reinventing Bretton woods Committee
Event Speakers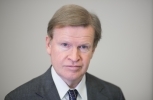 Harold James is a CIGI senior fellow. He is Professor of History and International Affairs and the Claude and Lore Kelly Professor of European Studies at Princeton University.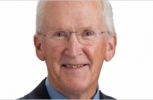 James M. Boughton is a CIGI senior fellow. He is a former historian of the International Monetary Fund (IMF), a role he held from 1992 to 2012. From 2001 to 2010, he also served as assistant director in the Strategy, Policy, and Review Department at the IMF. At CIGI, James's research focuses on the evolution of Canada's role in international governance since the 1940s and the potential for further evolution in the near future.