Colin Bradford, Brookings and CIGI senior fellow and expert on global governance reform, argues that the global financial crisis is a triple crisis of confidence in markets, of faith in institutions and of trust in leadership.  In the last year his extensive work with the Korean Development Institute (KDI), Brookings and CIGI, has highlighted several issues facing national and global leadership:
The capacity of leaders from G20 countries to establish a culture of collective global leadership.
The general public's view of global leadership and the G20 Summit.
The role of mass-communication and the media in exercising political leadership.
Tom Bernes, executive director of CIGI and former head of the Independent Evaluation Office of the IMF, will chair the seminar.  Colin Bradford will discuss the three dimensions facing national and global leadership.  Jean-Francois Boittin, Minister Counselor for Economic, Trade and Financial Affairs in the French Embassy, and Bruce Jones, senior fellow and director, Managing Global Insecurity initiative at Brookings, will serve as discussants.  The roundtable discussion will also include a broad consideration of IMF leadership as part of the theme of global leadership.
Event Speakers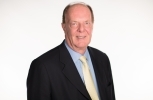 Thomas A. Bernes is a CIGI Distinguished Fellow. After a distinguished career in the Canadian public service and at leading international economic institutions, Tom was CIGI's executive director from 2009 to 2012. He has held high-level positions at the International Monetary Fund, the World Bank and the Government of Canada. He became a distinguished fellow in 2012.