The Canada-Korea Forum is a high-level, Track II dialogue on current issues that are important to both countries. The meeting alternates each year between Korea and Canada, and this year the Seoul Form for International Affairs is hosting the forum. "Future Ahead: Deepening Korea-Canada Partnerships in a Changing World," will focus on major themes ranging from economics to energy and climate, and cultural cooperation.  
Event Speakers
David Runnalls is a distinguished fellow and was formerly acting director of the Environment and Energy Program at CIGI. He also provided strategic advice and support for CIGI Chair Jim Balsillie's role at the United Nations High-level Panel on Global Sustainability. He remains a distinguished fellow at the International Institute for Sustainable Development and a senior fellow at Sustainable Prosperity. David is chair of the International Centre for Trade and Sustainable Development.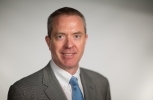 David A. Welch is a CIGI senior fellow and professor of political science at the University of Waterloo. An award-winning author and scholar, David is an expert in foreign policy decision making and international security, with an emphasis on the Asia-Pacific region.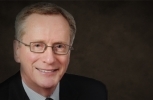 Len Edwards joins CIGI in May 2013 as distinguished fellow, where he co-chairs and leads the Global Security & Politics research project on enhancing security cooperation between Australia and Canada in the Asia-Pacific. Previously, he held senior roles in Canada's public service, including G8/G20 Sherpa, Ambassador to Japan and Korea, and Deputy Minister of Foreign Affairs.