This year marks the 70th anniversary of the famous 1944 Bretton Woods conference that endorsed a new multilateral framework for postwar international economic relations, including the creation of the International Monetary Fund and World Bank. China's growing influence in the world economy is raising many questions about the future of the multilateral principles and institutions that were created under US leadership at Bretton Woods. Will Chinese authorities support the Bretton Woods system, or will they seek to reform or even challenge it in significant ways? Are we already witnessing developments that lend support to any of these predictions? What factors drive Chinese policymaking in this area? In order to shed some light on these questions, this panel brings together four scholars to reflect on China's relationship with the Bretton Woods system in the past, present and future.
Event Speakers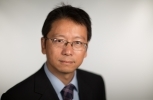 Xingqiang (Alex) He is a CIGI research fellow. His work focuses on China and global economic governance, the G20, domestic politics in China and their role in China's foreign economic policy making, and Canada-China economic relations.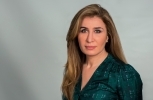 Bessma Momani is a senior fellow, joining CIGI in 2004. She has a Ph.D. in political science with a focus on international political economy, and is professor at the Balsillie School of International Affairs and the University of Waterloo. She is a 2015 fellow of the Pierre Elliott Trudeau Foundation, nonresident senior fellow at the Brookings Doha Center and a Fulbright Scholar.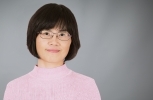 Hongying Wang (王红缨) is a senior fellow at the Centre for International Governance Innovation and teaches political science at the University of Waterloo. She studies Chinese politics and foreign policy as well as international political economy. Her current research focuses on the role of emerging powers in global economic governance