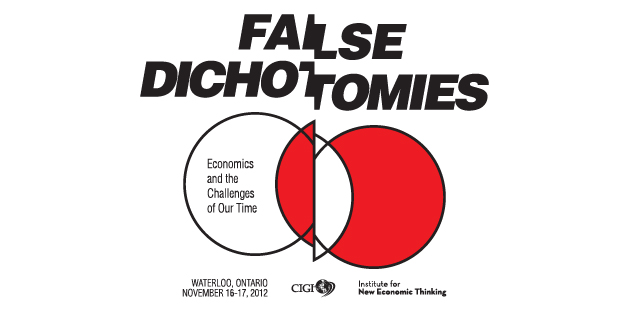 CIGI's annual conference - CIGI '12: Five Years After the Fall: The Governance Legacies of the Global Financial Crisis will be held on Nov. 9–11th, 2012.
Over the past five years, the global financial crisis has dominated international policy discussions. This August marks the fifth anniversary of its outbreak. The starting point for the CIGI '12 conference, then, is the recognition that the legacy of the global financial crisis is felt across a spectrum of issues. These issues span the short-term outlook for global growth, global financial regulation and strengthening the Financial Stability Board (FSB); the challenges of poverty reduction and sustainable development; and the transition in global leadership, as, on the one hand, US economic and strategic leadership is eroded by the legacy of the financial crisis and political gridlock over public finances, while, on the other hand, China and other emerging economies continue their economic and geo-political rise. CIGI '12 will focus on making concrete policy recommendations to build the global governance arrangements that are needed to respond effectively to the legacy of the crisis.
While participation at the CIGI '12 conference is by invitation only, all sessions will be broadcast for public viewing via webcast.