CIGI's annual conference - CIGI '12: Five Years After the Fall, The Governance Legacies of the Global Financial Crisis will be held on Nov. 9–11th, 2012.
While participation at the CIGI '12 conference is by invitation only, all sessions will be broadcast for public viewing via webcast and the public is invited to a kick-off lecture on the evening of Friday, November 9th, 7:30–9:00PM EST — The Global Monetary Non-System. Attend in person at the CIGI Campus Auditorium (67 Erb Street West, Waterloo, Canada) or join the live webcast audience.
The kick-off event will feature a keynote address from José Antonio Ocampo, Professor, School of International and Public Affairs, Columbia University, and former UN Under-Secretary-General for Economic and Social Affairs. Steve Paikin, anchor and senior editor of The Agenda with Steve Paikin, will moderate a discussion following the lecture.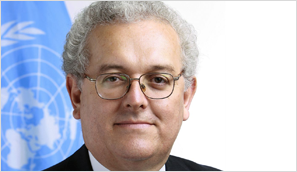 JOSÉ ANTONIO OCAMPO
José Antonio Ocampo is Professor, Director of the Economic and Political Development Concentration in the School of International and Public Affairs, Fellow of the Committee on Global Thought and co-President of the Initiative for Policy Dialogue at Columbia University.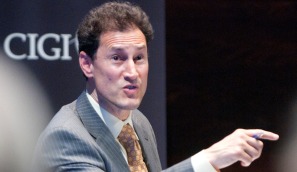 STEVE PAIKIN
Steve Paikin is the anchor and senior editor of TVO's flagship current affairs program The Agenda with Steve Paikin. Each program tackles one or two topics in depth, giving viewers intelligent analysis, and a thought-provoking debate among newsmakers and experts.