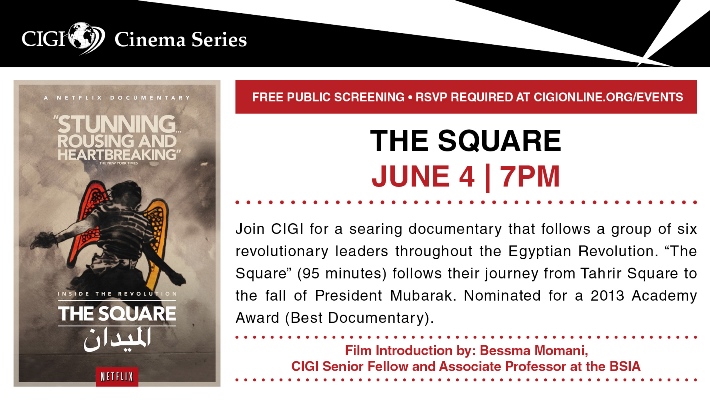 Join CIGI for a searing documentary that follows a group of six revolutionary leaders throughout the Egyptian Revolution. "The Square" (95 minutes) follows their journey from Tahrir Square to the fall of President Mubarak. Nominated for a 2013 Academy Award (Best Documentary).
The film will be introduced by Bessma Momani, CIGI Senior Fellow and Associate Professor at the BSIA. 
Event Speakers
CIGI Senior Fellow Bessma Momani has a Ph.D. in political science with a focus on international political economy and is full professor and interim assistant vice‑president of international relations at the University of Waterloo.