---
Participation in this event is by invitation only
---
The purpose of this one-day consultation workshop is to discuss the topic of Emerging International Law Issues Related to Biodiversity, Traditional Knowledge & Cultural Expression, to develop a more detailed research agenda and strategy in relation to this aspect of international intellectual property law, and to identify research partners who would be interested in collaborating with CIGI. The International Law Research Program (ILRP) is looking to build research partnerships with individuals and institutions with interest and expertise on this topic. 
Event Speakers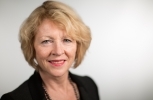 As director of CIGI's International Law Research Program, Oonagh Fitzgerald established and oversees CIGI's international law research agenda, which includes policy-relevant research on issues of international economic law, environmental law, intellectual property law and innovation, and Indigenous law.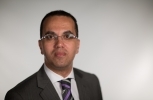 Bassem Awad is deputy director of international intellectual property (IP) law and innovation, with CIGI's International Law Research Program. In this role, Bassem provides strategic guidance and operations coordination and management of the thematic area. Previously, he was CIGI research fellow from September 2014 to January 2016.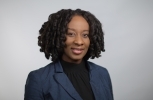 Marsha Simone Cadogan is an intellectual property rights post-doctoral fellow with CIGI's International Law Research Program.