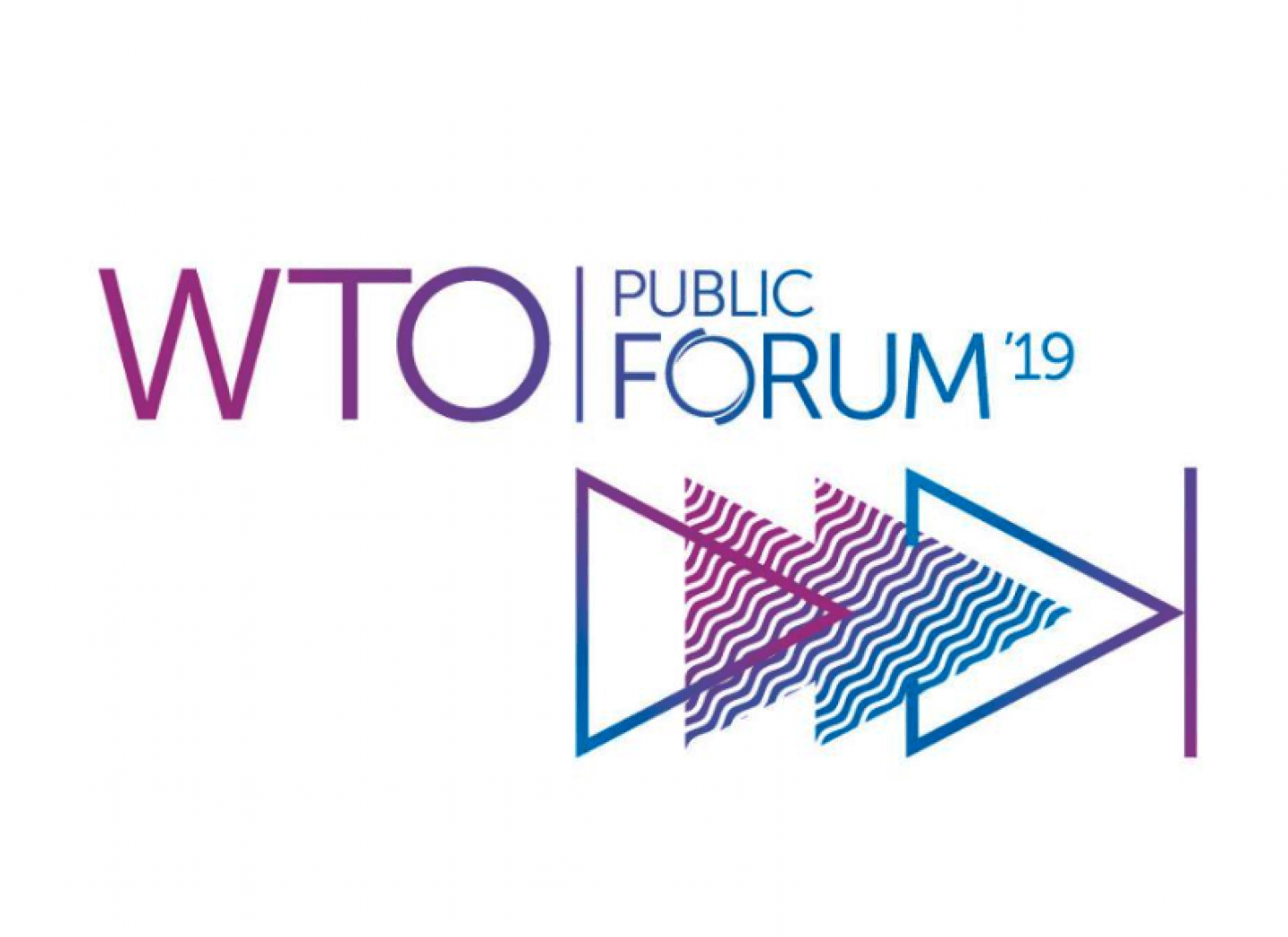 CIGI is pleased to participate at the World Trade Organization's (WTO) Public Forum where over 1,500 representatives from civil society, academia, business, the media, governments, parliamentarians and inter-governmental organizations discuss the latest developments in world trade and to propose ways of enhancing the multilateral trading system.
CIGI at The WTO Public Forum 2019
Schism: China, America and the Fracturing of the Global Trading System
Date: October 8, 2019 
Time: 13:00 - 14:00 
Location: CWB Building, Atrium
Description: In this session, author and CIGI Senior Fellow, Paul Blustein, will be discussing his timely book Schism: China, America and the Fracturing of the Global Trading System. The book recounts how China opened its markets and underwent far-reaching reforms that fuelled economic take-off, but then adopted policies that unfairly disadvantaged foreign competitors and circumvented WTO rules. Central to the discussion will be the catastrophic turn of events in 2018 that erupted a trade war between China and the US which has brought the trading system to a breaking point. 
Speaker: Paul Blustein, CIGI Senior Fellow
Moderator: TU Xinquan, Dean and Professor at the China Institute for WTO Studies, University of International Business and Economics

Mainstreaming Gender in Trade Agreements: A Whole Agreement Approach
Date: October 11, 2019
Time: 8:30 - 9:45
Description: Women represent half of the world's population but are substantially underrepresented in the global work force in both developing and developed countries. Significant barriers to women's participation in trade — as entrepreneurs, workers and professionals — exist in developed and developing economies. Since the 2017 Buenos Aires Declaration recognized the key relationship between trade policy and gender, major steps have been taken to improve transparency, share best practices, gather data and conduct negotiations. With examples from across the Americas and beyond, this session will discuss how WTO members can eliminate discrimination and close the gaps that hinder women's effective participation in the global economy by negotiating gender provisions in trade agreements. 
Speakers: Oonagh Fitzgerald, Director of International Law, CIGI | Valerie Hughes, Senior Fellow, CIGI | Padideh Ala'i, Professor of Law, American University | Renata Vargas Amaral, Visiting Scholar, American University | Jan Yves Remy, Deputy Director, University of the West Indies 
Registration for these events is complimentary. Attendees must register on the WTO website no later than September 16, 2019.