After the Climate Summit of the Americas closing plenary, CIGI's International Law Research Program is hosting a reception and roundtable discussion on encouraging development of best practices for consultation with indigenous peoples in climate change mitigation infrastructure projects.
Major climate change mitigation infrastructure projects such as hydroelectric power dams, transmission lines, wind farms or high speed rail corridors, have high potential to impact negatively on traditional use of indigenous territories, indigenous knowledge and practices.  Handled well, however, with timely and inclusive engagement of indigenous communities in conducting environmental and socio-economic impact assessments, project planning, implementation and ongoing consultation and  co-management, such projects can bring benefits to the local indigenous peoples as well as the broader national and international communities.
The roundtable discussion, organized and moderated by ILRP Director Oonagh Fitzgerald and Senior Research Fellow David Estrin, will include Senior Fellow and human rights activist Bianca Jagger, indigenous leaders and other relevant experts and stakeholders who will consider whether there are examples from Ontario, Canada and the Americas, where effective engagement with affected indigenous communities has helped secure license to operate and strengthened the long term sustainability of the projects; and consider how to develop, disseminate and implement best practices for indigenous engagement in climate change mitigation infrastructure projects.
Event Speakers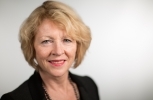 As director of international law at CIGI, Oonagh Fitzgerald established and oversees CIGI's international law research agenda, which includes policy-relevant research on issues of international economic law, environmental law, intellectual property law and innovation, and Indigenous law.