CIGI Senior Fellow Myra Tawfik and ILRP Consultant  James Hinton will participate in the fifth annual Association for Canadian Clinical Legal Education conference, "Clinics, Classrooms and Community: Clinical Legal Education at a Crossroads."
With Wissam Aoun, their session, "Establishing Intellectual Property Law Clinics within the Entrepreneurship Eco-system: One Step Forward, Ten Steps Back," will explore the efforts to establish an intellectual property law clinic at Windsor Law and at CIGI.
Event Speakers
James W. Hinton is a fellow with the Global Economy Program. His research at CIGI focuses on intellectual property (IP) and innovation. He has worked closely with the Council of Canadian Innovators on Canada's innovation initiatives and Canada's national IP strategy.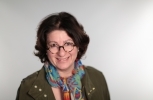 CIGI Senior Fellow Myra J. Tawfik leads a project that explores strategies for capacity-building in intellectual property (IP) literacy, IP strategy and access to cost-effective and meaningful IP legal services for start-ups and entrepreneurs. Myra is also the EPICentre Professor of IP Commercialization and Strategy and the academic director and founder of the Law, Technology and Entrepreneurship Clinic at the University of Windsor.