CIGI is partnering with Council on Foreign Relations to host this discussion of "Critical Debates on Sovereign Debt" in which CIGI Senior Fellows Greg Makoff and Miranda Xafa along with CIGI's Director of the Global Economy program Domenico Lombardi will panelists.
Other panelists include:
Azucena Arbeleche, Former Head of the Debt Mangement Unit, Ministry of Economy and Finance, Republic of Uruguay
Lee Buccheit, Partner, Cleary Gottlieb Steen and Hamilton LLP
Jens Nystedt, Managing Director, Morgan Stanley Investment Management
Robert Kahn, Steven A. Tananbaum Senior Fellow for International Economics, Council on Foreign Relations 
Event Speakers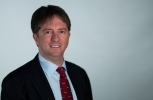 CIGI Senior Fellow Gregory Makoff is currently researching issues in international financial policy, including the management of sovereign debt crises. As an expert in sovereign debt and an experienced debt capital markets professional, Mr. Makoff's transaction advisory experience will inform his work with CIGI on sovereign debt.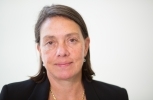 Miranda Xafa is a CIGI senior fellow. She is also chief executive officer of EF Consulting, an Athens-based advisory firm focusing on euro-zone economic and financial issues. At CIGI, Miranda focuses on sovereign debt crises and drawing lessons from the Greek debt restructuring for future debt crises. From 2004 to 2009, she served as a member of the executive board of the IMF in Washington, DC.