This lecture will discuss the rapid but controversial rise of the principle of the 'responsibility to protect' in contemporary world politics. It will demonstrate that while recent years have seen significant moves to institutionalize R2P in both states and international organizations, there has also been continuing contestation over R2P's scope and meaning. Prof. Welsh will argue that some of the opposition to R2P has been driven by principled concerns that can and must be addressed in the next phase of the principle's development. She will be joined in discussion by David Welch CIGI Chair of Global Security at BSIA.
Event Speakers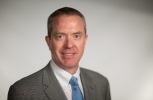 CIGI Senior Fellow and Chair of Global Security
David A. Welch is a CIGI senior fellow, chair of global security at the Balsillie School of International Affairs, and professor of political science at the University of Waterloo. An award-winning author and scholar, David is an expert in foreign policy decision making and international security, with an emphasis on the Asia-Pacific region. He also hosts CIGI's podcast series Inside the Issues.