This is a free public event. CIGI Financial Experts in Conversation with the Globe & Mail: CIGI Distinguished Fellow John Curtis and UW CIGI Chair Eric Helleiner in conversation with National Business Reporter Kevin Carmichael from The Globe & Mail.
Please RSVP here.

In this event, Distinguished Fellow John Curtis and CIGI Chair in International Governance Eric Helleiner will discuss the global financial crisis and offer their perspectives on its implications for the world economy and global governance. The discussion will be moderated by Kevin Carmichael, The Globe and Mail's National Business Reporter.
Event Speakers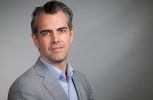 Kevin Carmichael is a senior fellow at the Centre for International Governance Innovation and the national business columnist at the Financial Post.