---
Participation in this event is by invitation only
---
Hosted by Oliver Wyman in partnership with the Centre for International Governance Innovation, the 4th annual Financial Regulatory Outlook Conference is an exclusive forum with leading policymakers, regulators and senior executives debating the forthcoming challenges in economic policy and financial regulation. The focus for this year will be on the implications for multinationals and banks moving from multilateralism and free trade to more domestically focused policies. We shall debate the underlying reasons for the shift, the new equilibrium this may create and the new policy agenda.
Event Speakers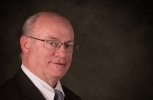 CIGI Distinguished Fellow
Malcolm D. Knight is a CIGI Distinguished Fellow. He is also deputy chair of the board of directors of Payments Canada, visiting professor of finance at the London School of Economics and a director of the Global Risk Institute in Financial Services.